Thanksgiving is coming soon! Why am I excited for a holiday I traditionally spend in the bathroom?
Because I now hold the secret key to the holiday:  the recipe for my Aunt Denise's rolls.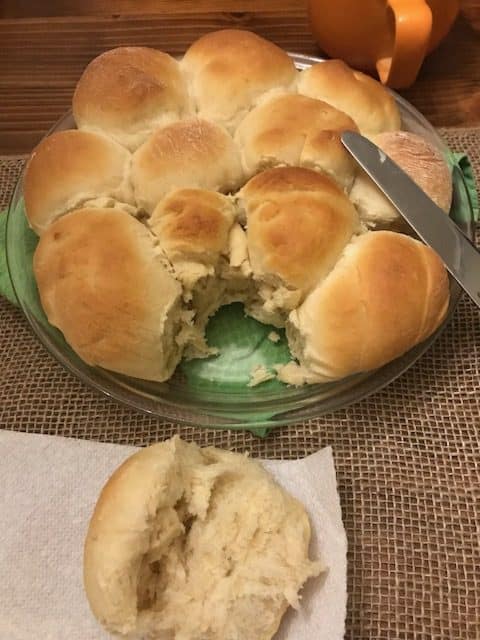 Now, these aren't just any rolls. These breaded masterpieces are legendary. These rolls are often used as a selling point on why to attend a family gathering.
"Denise is making her rolls!" my dad will say as a way to get a "yes" from me about attending the family get together. These rolls do have a warm place in my childhood memories.
With my love for baking continuing to grow, I thought they'd be the perfect next challenge.
I texted my aunt and asked if she'd share the recipe with me. In her graciousness, she quickly texted me a page out of her grandma's cookbook with a handwritten "good" next to it.
Bingo.