Scroll down past the big trees – he told us on his personal blog – and there you'll find me. In a picture from one of his hiking trips, surrounded by beautiful tall trunks of some of the world's tallest trees, there Tom Marsilje didn't only find himself but introduced himself.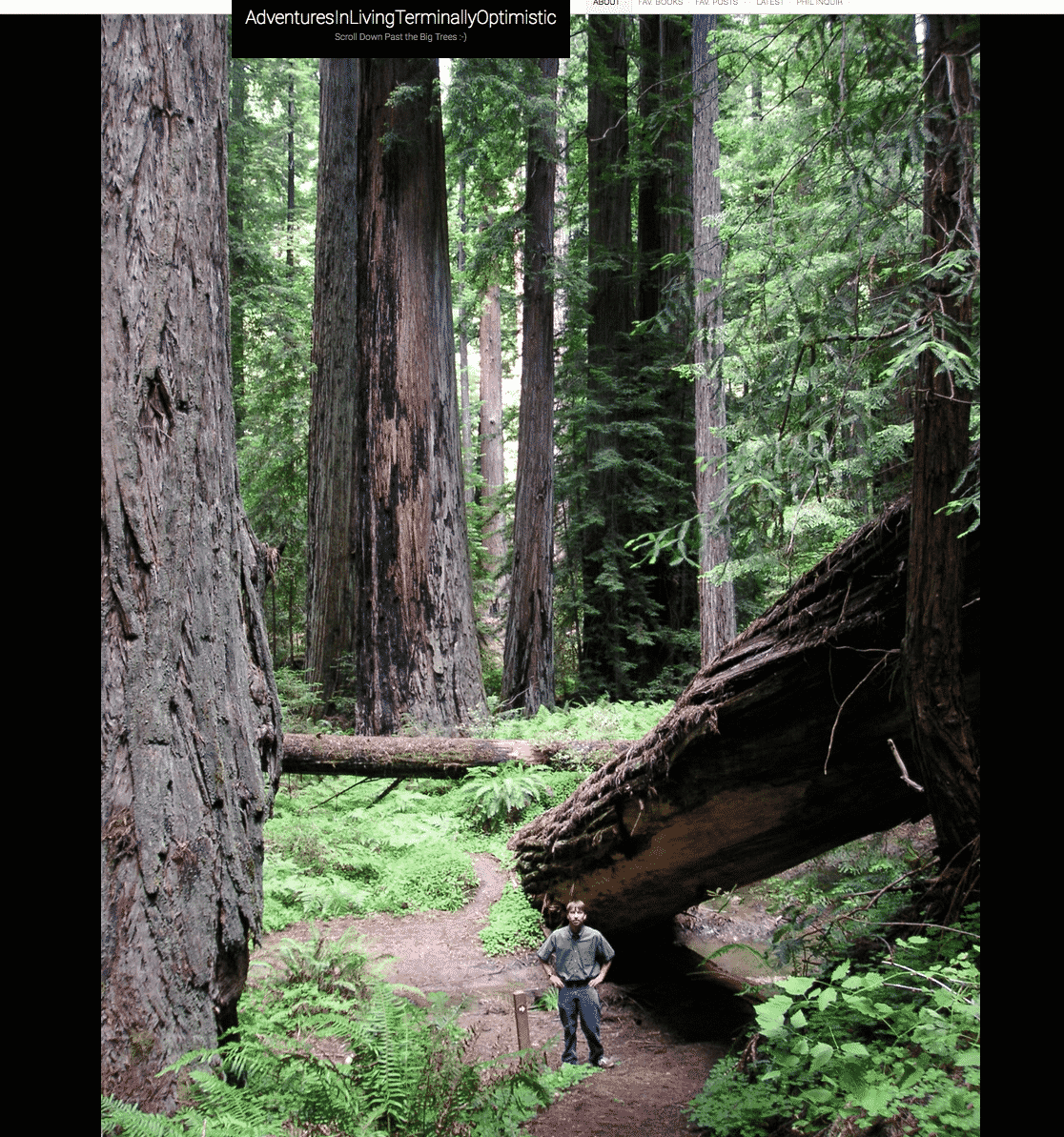 Humble. Happy. Hopeful he was in the midst of something bigger.
As an oncology researcher who'd been inspired by his mom's pancreatic cancer, his own cancer diagnosis was another leg on his adventure – one filled with molecules and proteins, T-cells and receptors.
To follow Tom felt like we were on the adventure, too.
He helped us discover the colorectal cancer landscape, many of us for the first time. When he faced information that applied either to himself or others, he stopped like any great explorer to examine each finding and take careful notes. (By way of many blog posts, articles, emails and Facebook posts.)
He unpacked the complicated vocabulary of oncology research for all of us following along. He didn't only explain how clinical trials work, he helped build a tool to help people find them.
It was easy to forget Tom himself was fighting an aggressive disease. He was one of us, yet somehow he seemed light years ahead.
I guess that's what made life with Tom feel like such an exploration – a plunge into the scariest, most confusing yet most enlightening and cathartic cancer journeys of a lifetime. As a true expeditionary, every scan and doctor's appointment led to new doors and ways to travel.
And he brought us along for all of it.