I've been in Los Angeles this week - the city of angels to some, the city of dreams and stars to others. No matter how you view Los Angeles, there's a few things everyone can seem to agree upon:
The palm trees are beautiful.
The traffic is horrible.
It's a city full of dreamers.
I was out there with Fight CRC - we hosted a live stream from LA to take our colorectal cancer screening tour coast to coast. (You can watch it here!)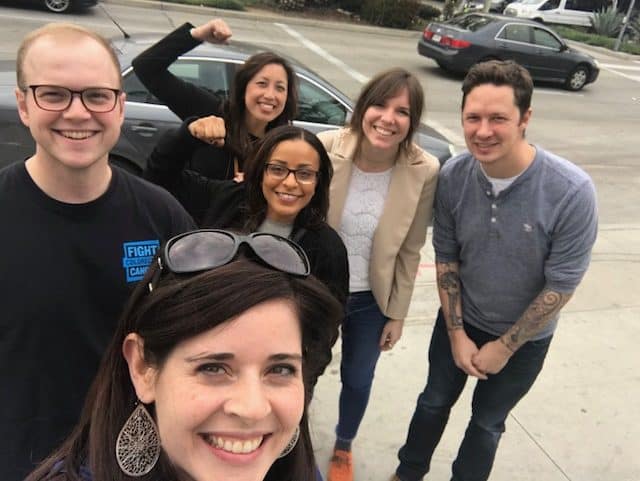 I enjoyed being in California.
Feeling the sun beat down on my pale skin was refreshing. I loved the huge pots of succulents lining the steps of old Beverly Hills homes. A few moments of hearing the big waves on Venice Beach brought calmness and peace. Driving past big studio lots with tall walls and grand entrances stirred up feelings of anticipation - even for a non-actor like me.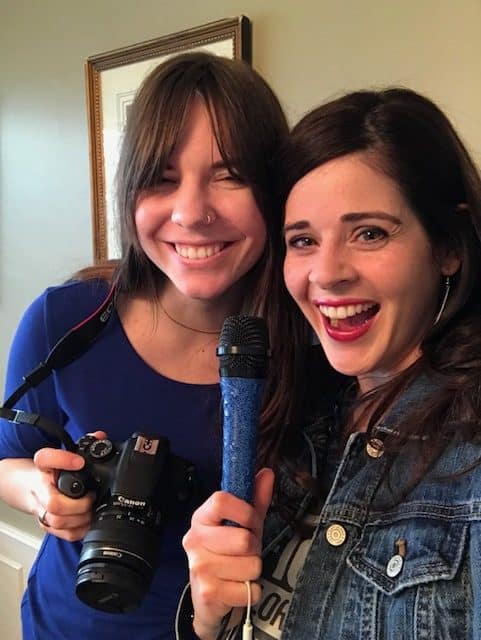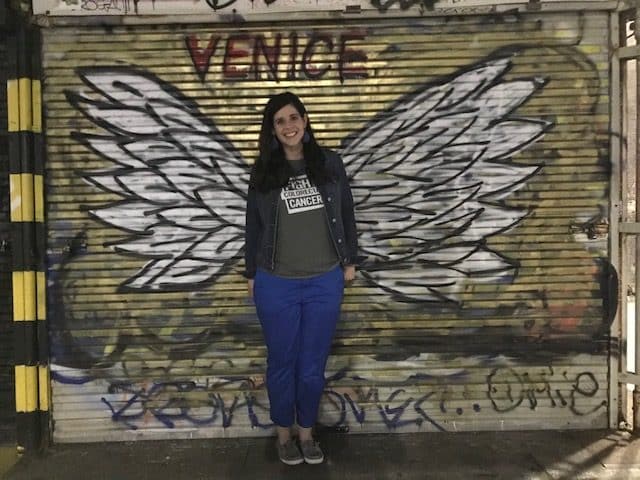 It didn't take much for me to understand why so many people are captivated by the city of LA:
It's a place full of hope.
The Power of Hope
I wrote on hope a few weeks ago and I just finished Teri Griege's book Powered by Hope - so hope is on my mind!
As this sugar fast carries on (I'm over half way there!) and Lent draws closer to an end - I can't shake this thought:
In this world, there is hope, but we must be willing to see it that way.
This view isn't easy. It's actually really hard.
The world we can see is full of scandals, killings, disagreements, loss, sickness and pain. Lots of closed doors and missed opportunities seem to be the norm. We're surrounded by situations that drain hope and anticipation quicker than a slashed tire leaks air.
Yet in the midst of pain, I 100% believe there's always something to look forward to.
Fasting doesn't mean what you're abstaining from won't ever come back- inherent in its definition is the guarantee of what will return. I WILL eat sugar again!
The City of Los Angeles doesn't guarantee stardom and celebrity, fame and success - but it stirs up excitement. When I walked its sunny streets I too began believing I was made for greatness!
The live stream we did this week doesn't guarantee people will call their doctors and get screened for colorectal cancer, it doesn't even mean people won't get diagnosed. But it does mean they now have the information, education and tools to act and get support when they're ready. AND it means although cancer was a bad thing that happened to me, God used it for GOOD this week. I'm alive and am here to tell my story - now THAT is HOPE.
And, what's closest to my heart, Lent. The past 25 days have reminded me life isn't about withdrawal so I can do a bunch of religious stuff and earn my way to Heaven. Thank God! Nope - Lent is about remembering I can't do enough for God and grace says that's OK. Easter is the epitome of hope - it's where hope started and it's where hope will end. God kept his promises and there's even more to come.
This world is full stars. Anticipation. Love. And dreams. We can't always feel it, we rarely see it, but it's there if we're willing to believe.
Hope says just wait - there's more to come.
We ain't seen anything yet.