And all who have been united with Christ in baptism have put on Christ, like putting on new clothes. Galatians 3:27 NLT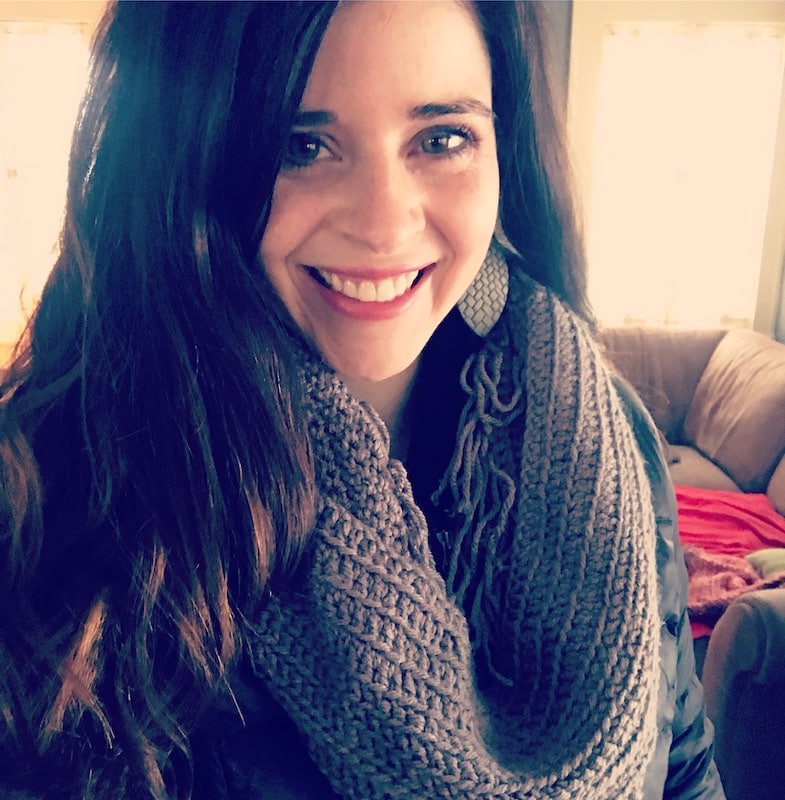 I love accessories. I got hooked on them thanks to puffy, colorful stick-on earrings full of sparkle and shine. Eventually, I made the brave climb into the tall chair to face the ear piercing gun at six years old. 
The momentary anxiety was worth it; three decades later, I'm still wearing real earrings. From studs to hoops to teardrops, I love them all. I avoid leaving the house without earrings. My love for accessories has grown. Bracelets, neclaces, scarves and glasses are fun, too. They add personality and color to life.
The other day, I was at a friend's house and got a glimpse of myself in the mirror. Oh no—I gasped. I'd forgotten earrings. Silly as it may sound, immediate feelings of embarrassment came—my ears were uncovered. Yet as off as I felt, in that same second, I heard God's still, small voice.
"I want to be your clothes, not your accessories."
In an instant, I knew what God was saying.
As much as I love accessories, I occasionally forget to wear them; however, I never leave home without clothes. I was treating my faith in a similar way. I viewed total heart surrender and stillness as optional. I got so caught up in my to-do list of life, I carried on with or without intimacy with God. 
The Apostle Paul wrote in several letters, "be clothed with Christ" to teach that deep faith is essential for maturity. Religion says treat faith like an accessory and presents many ways to appear holy. Culture says it's OK to forget faith all together, it's not important. What does God say? He says to clothe ourselves with Him, to not take one step without His presence. This won't only add long-lasting sparkle to our lives, but it will come without any shame.
Prayer: Heavenly Father, I'm sorry for the times I've treated you like an optional accessory to my life and not an essential part of my daily dressing. Clothe me today, wrap me in your love, goodness and light.  
Practical: Prayer is a great way to clothe ourselves with Christ. Here are three resources. One, Lectio365 app offers a short devotional and prayer each day. Two, I use the Prayer Notes app to keep track of requests and God's answers. Three, the Prayer Course is a free video series that teaches many ways to pray.
GET ALL THE STORIES
Stay in the loop and get notified about Danielle's latest blogs and projects.