Well it's after 10 p.m. and I am just now sitting down to blog about how the 45 day sugar fast is going. Throughout the day I've wondered what to share.
And... well. It's day 8.
I did have chai tea today and afterwards I wondered if I'd accidentally drank sugar. I didn't intentionally cheat if it did. I'll stick to black coffee next time to stay on the safe side.
As far as other things to share - I thought I'd show you a few pieces of my day.
BIG NEWS!
First, I've been holding this exciting news back but today it's finally public.
If you don't know, I work as the Director of Communications for Fight Colorectal Cancer. I flew to Charlotte, NC in January to meet Kevin and Denise Jonas (mom and dad of the Jonas Brothers) and shoot a PSA with them. It was a trip I'll never forget - what genuine and radiant people.
PEOPLE Magazine was interested in the story and asked for an EXCLUSIVE - and today they used it to launch their new PEOPLE Health section.
As a gal who still gets giddy when talking about public relations - this was big news! For many reasons! You can read the article here.
Let's see - what else...
ICE ICE BABY.
If you haven't heard, Kansas City's been an ice box this week.
I hear there's more coming tonight (so if my power goes out and you don't hear from me tomorrow - that's why).
Mae and I took a little walk this afternoon to our downtown coffee shop to get out of the house. She began her icicle collection. I took pictures of iced-over bushes. It's cold and dangerous, yet powerfully beautiful and captivating all at the same time.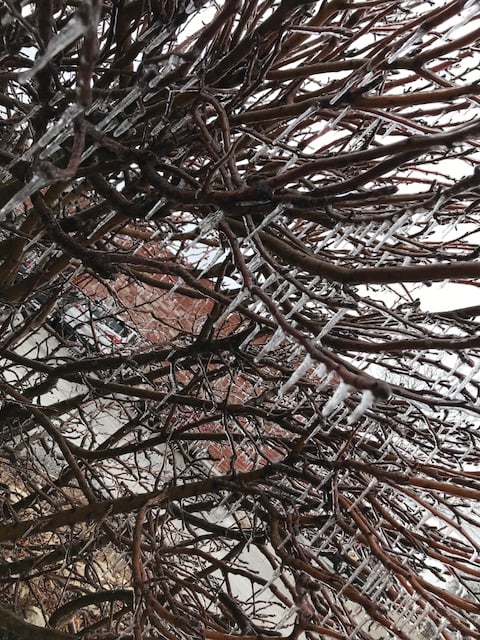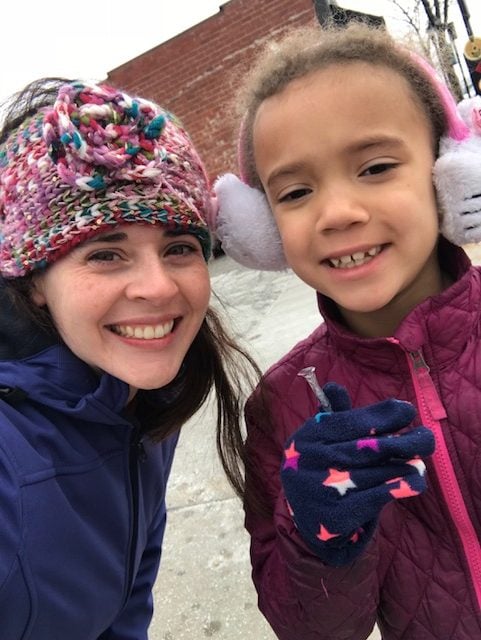 THE CURE.
Last, I stopped to watch this video today.
I'm really glad I did.
I don't know if you're a person of faith or not. If you've got a lot of hesitations, I don't blame you. If you carry a lot of hurt in this area, I get it. (And believe it or not I've been there.)
But the way Kathy Lee puts into words the heartbeat of the Christian faith and how a relationship with Jesus works in her remembrance of Billy Graham is worth spending 7 minutes to watch this video.
She's totally right - there's a cure for the malignancy of the soul. A cure that goes beyond not eating sugar and all of the chemotherapy in this world.
A cure that's healed my heart and the hearts of so many that I love. A cure that can heal yours, too.
Check it out:
And that pretty much sums up Day 8.