Be still before the Lord and wait patiently for him... Psalm 37:7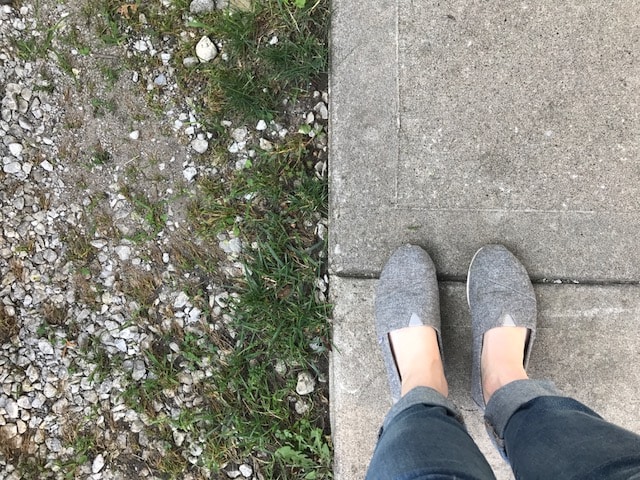 When I first got my Fitbit watch, I was super excited and wore it proudly. I was motivated to get my steps in, and I set big goals like walking 15,000 steps a day despite my desk job and taking on challenges in the app. Heck, I was going to guzzle water and eat healthy too! Thanks to Fitbit, my health was going to get back on track. I mean.. it made walking so easy!
If you've ever set a new fitness goal, I bet you know where this is going. After several weeks, and then months, I didn't hit my goals. In fact, I think I reached 15,000 steps once or twice... ever. I eventually lowered my goal, but even trying to get 5,000 steps in one day was challenging in my busiest seasons. Over time, my step count became dismal and I stopped wearing the tracker. I didn't like the feeling of failure.
Eventually, shoulder pain and tight pants got my attention and made me consider my health goals again. Although I tried to shelf them, I reallly did need to move more. In doing so, I realized Fitbit could help. After all, it did track every step without me having to ask. It didn't care if my steps were from a mile around the neighborhood or multiple trips to the potty—everything counted. Plus, the buzzing and confetti explosion that appeared on the watch face celebrated each time I hit my goal. I loved the motivation.
So, I decided to wear the Fitbit again but this time I set smaller, more reasonable, goals. It felt good when I actually achieved them and started feeling better overall. 
Using a Fitbit hasn't only helped my health goals, but it's also taught me a lot about vulnerability. I can approach a new relationship excited, ready to dive in and share openly and intensely, yet I'll be ignorant to the wisdom that says going deep often needs a step-by-step process. It's not a rushed event. Just like setting big fitness goals, vulnerability that's not carefully nurtured and discerned can lead to hurt, disappointment and burning out. With God, we're always encouraged to be vulnerable; He's a safe place. But, His responses are not always immediate and it can take patience and time to learn how to walk and grow with Him. If we don't realize this, it's easy to quit. 
Pain and growth have a way of restarting us, not only in physical activity but also in faith. Just like I strapped on my once-neglected Fitbit, the same can apply to vulnerability. We can always pick up again and work toward what's good for us. Opening up may not give us the skinny waist we want or remove our aches and pains, but it will heal our hearts. It will give meaning to our life. And, if we keep at it, it will give us more than one reason to celebrate. 
Prayer
God, will you help me embrace vulnerability? Help me accept this risky experience and receive the full benefits of knowing and being known. Amen.
GET ALL THE STORIES
Stay in the loop and get notified about Danielle's latest blogs and projects.