"Mama, for my birthday can I have…"
And then suddenly her cute little preschool voice trailed off into a vortex as my consciousness slipped off into the land of "mom guilt."
"She hasn't even played with all of the new toys from Christmas two weeks ago! We've failed as parents of an only child. She's ungrateful for her things, she probably doesn't share well either. Our families are going to think we've raised her wrong. We're Veruca Salt's parents off Willie Wonka!"
A near-sweat broke out into a semi-panic attack as I looked down at her mouth continuing to move and queued back into her reality.
"Please Mama – can I have those things for my birthday?"
I rejoined her world, now feeling guilty for not actively listening to her new wish list and appreciating her intention to request specifically for her birthday. At least she didn't ask for them now. I mustered up the best, wisdom-filled, half-listened response she could expect from her Jesus-loving mama:
"We'll see."
Feeling appeased, she ran off while I leaned back in my chair and felt my confidence about to drop like the marbles in her new game KerPlunk – which she'd only played twice so far. Why was she asking for MORE!? Where had we gone wrong?
"Let the little children come to me…"
Before I resolved to being the worst mother on the planet, a familiar verse popped in my head, breaking through the negative self-(focused) talk. Jesus encouraged little children to come to Him, and told adults to model them. Luckily, this reminder came at just at the right time, as I was convinced half of her toys needed bagged up and sent to Goodwill.
But as I began to mull over the verse now replaying through my mind, my guilt shifted once again. But this time to my own self-righteous, self-focused response.
"Children ask their parents for what they need… and want. They know no boundaries. They see good things and ask for more. She's just acting like a child… something I'm too proud to do myself."
I began to realize that Jesus told us to approach Him as children. He wants ALL of my requests – not just the ones that sound good or the ones that make the most sense. Not the ones that are cautious and tip-toe around what my heart really desires so that I don't pray for something outside of His will. He wants me to risk it. To offer him gut-level, brutal honesty and to be willing to fall on my face and struggle if I don't get it. He wants me to jump up for joy if I do. And – He wants me to keep asking for more. Even if it's immediately after Christmas.
---
Scripture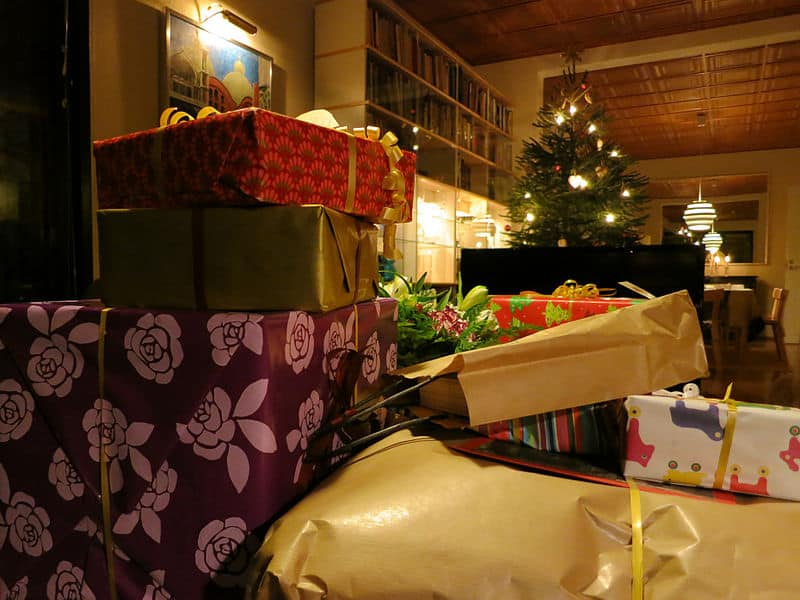 And they were bringing children to Him so that He might touch them; but the disciples rebuked them.
But when Jesus saw this, He was indignant and said to them, "Permit the children to come to Me; do not hinder them; for the kingdom of God belongs to such as these. "Truly I say to you, whoever does not receive the kingdom of God like a child will not enter it at all."
And He took them in His arms and began blessing them, laying His hands on them.
Mark 10:13-16
---
Awaken
Kids are learners. They push boundaries. They want more when they theoretically have enough. They depend on their parents. They carry no shame in asking, no guilt for wanting, no fear of approaching those they know offer good things. Are you like that with your Heavenly Father? Do you approach him like a child – or an adult?