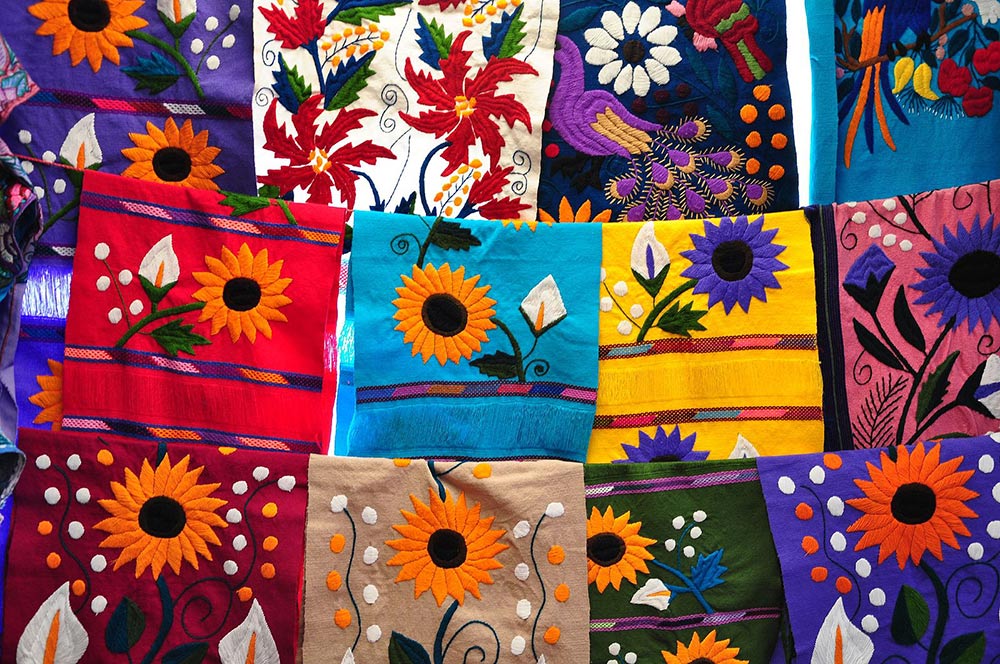 The tables were lined with colorful runners, authentically stitched by (what I imagined to be) elderly Guatemalan women with long braided hair sitting in the marketplace talking to travelers. Handmade noisemakers and dolls made the perfect centerpieces. Postcards with a photo of my friend's beautiful family served as a "program" and explained her ministry and ways to help.
The room was full of suburban Americans who'd come to attentively hear about the missions work from "one of our own." Throughout the night, my friend and her family shared stories and video from the front lines of Central America featuring kids on dusty soccer fields dwelling in modest concrete orphanages. Exciting stories of how God was at work despite the hardships flowed from the podium.
While I'm sure some in the room were secretly thanking God that He'd not called them to live in the remote areas around the world, I was actually doing the opposite.
I was fighting the anger that He didn't let me go.
-------------
One of the most vivid memories of my childhood involves missionaries visiting our church and praying over the kids, asking God that we too would be sent out to proclaim the good news. That's the day I always remember feeling called to do missions work. That calling led my pursuits in high school where I dreamed of serving in a world missions organization as a career path. When my youth group leaders planned a short-term missions trip, I signed up quickly.
My dreams were shattered however when a cancer diagnosis came along just a few months before we were supposed to leave the country. The hope of the trip carried me through my initial surgery but after a few months of treatment, I started to realize my oncologists were not going to let a stage III teenage colon cancer patient receiving high doses of chemotherapy and radiation build houses in Jamaica.
Not a chance.
Once that door shut, I slowly started to accept what my life-threatening diagnosis meant not only for the short-term trip but my long-term dreams, too. Being a high-risk cancer survivor meant I needed to live nearby good medical care. Moving to rural, remote areas in third-world countries was off the table for me.
I went to college and began a career based on my interests and gifts. I even spent a few years working in full-time ministry at a church plant, identifying myself as an "American missionary." But as role after role settled in, something in my heart groaned. Like a pair of shoes just slightly too small, something didn't quite fit.
I couldn't understand why I wasn't fulfilled even in jobs I loved, positions that seemed ideal for me. Deep discontentment brewed. Years of trying to make it work eventually led to painful walls, bitterness and burnout.
-------------
Psalm 145:8-9 says, "The Lord is merciful and compassionate, slow to get angry and filled with unfailing love. The Lord is good to everyone. He showers compassion on all his creation."
I'm thankful for His mercy – and especially the dose I received while staring at the beautiful Guatemalan table runner hearing about world missions. It suddenly hit me – I'd never fully let go of my dream; I was so stuck on my plans, I couldn't accept His plans.
An angry kid living inside of me fueled my grief and discontentment. I wasn't only mad about the cancer diagnosis. I was mad it interrupted my plans. Instead of serving in ministry as an overseas missionary, I was stuck in the suburbs and the oncology ward.
Truth be told – it wasn't the mission field I would have chosen.
Thankfully, God's kindness met me immediately. As I recognized my negative thoughts, I saw that they'd blocked me from accepting the mission field Jesus did create for me. There were places to go and people to meet who needed Jesus just as much as those oceans away. People relating with my story yet looking for hope sat right in front of me. I gave myself permission to view "missions" in a different way. And, I repented of being so focused on myself instead of Jesus and failing to see it.
Awareness led to confession, which led to acceptance. And then, I found peace. I also found identity in Jesus, and not a role or place. Although it was far less colorful, dusty and far away as I'd once hoped and dreamed, I praised God and found hope in the mission field He prepared just for me.