I wrote about our church a few weeks ago and the adventure we're currently on to "follow the cloud" around Kansas City. It continues to not be lost on me that obedience takes a lot of faith, but it's so worth it in the end.
Since I last wrote, our church officially moved out of the building and launched House Church.
We took our first wobbly-kneed, hope-filled steps into the big unknown. It's been pretty incredible so far.
Here's a lengthy update, but a good one if you've got the time to get filled up today!
A Snapshot from under the Cloud
Sometimes I wonder if this is a small taste of what it felt like to be an Israelite who'd left Egypt following Moses into the Promise Land.
Together, we're nomads roaming a foreign land.
I'm aware that I'm following this cloud from one side of the "camp," and that there are hundreds of others with a different experience and point of view.
I think this happened in Bible times too, which is why John said there wouldn't be enough space in the world to contain all of the books written about what Jesus did.
But I wanted to offer this quick snapshot of some cool things I can see, just to say these are only a handful of what God is doing right now.
Church Offices
For starters, it was neat to hear our church settled into new offices quickly after leaving our building.
Navah does a lot of meeting, training and praying throughout the week, so there wasn't only a question mark about where to gather on Sundays - but where to office, too.
What helped confirm God's leading for us to explore unique ways of doing church on Sunday mornings was a house that became available for the offices to move into. A couple from church owned it, and things quickly fell into place.
This met a huge need and confirmed that while the offices found a new location, as a body, we were being led to stay "on the move" right now.
I love that the location of our trainings and where our leaders plan to meet will still happen in Kansas City's Midtown.
From the heart of the city, people are getting trained up and then launched into metro-area communities. Now that's pretty cool.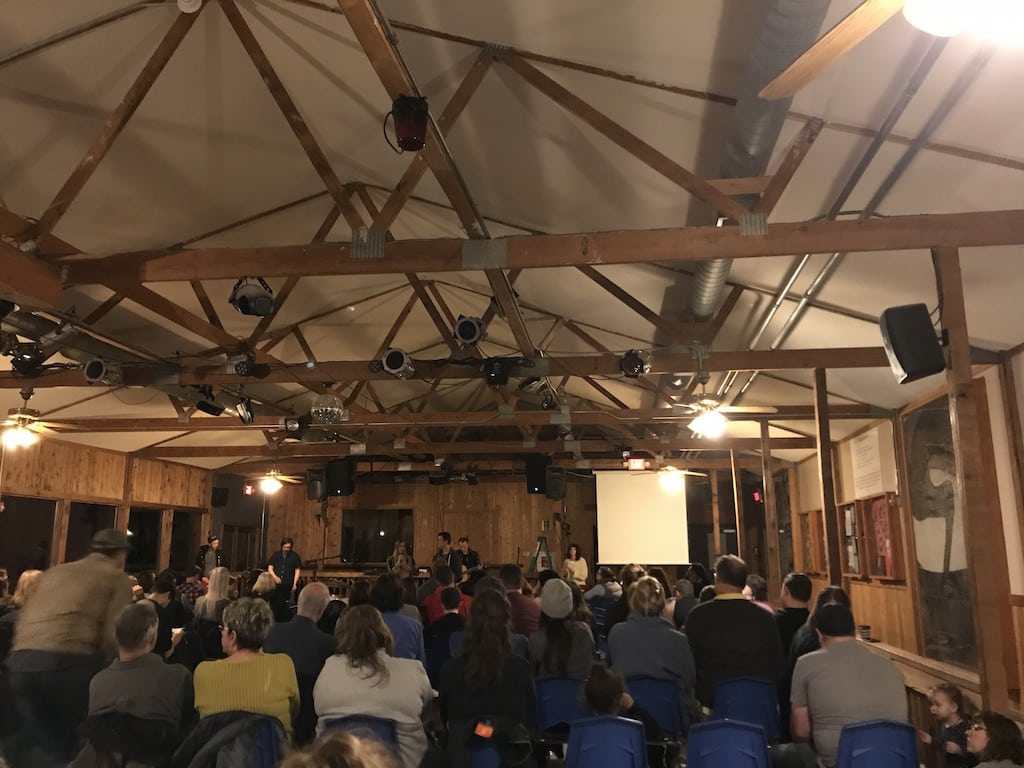 March 31
This story was told at the annual family retreat, and this post doesn't hardly do it justice. But I'll try.
As leaders began to plan the schedule, they learned our date for the retreat needed to move away from Mother's Day weekend. The soonest available slot? March 29-31, which happened to be the weekend following our last Sunday at the building.
It seemed like perfect timing.
Not only did it answer our need for a plan, but it seemed divinely arranged.
Due Dates
Last fall, our church leaders were gathered in prayer and one leader felt the Lord impressing upon him that March 31 would be a significant day for our church.
Katie, one of our leaders, was praying with the team and when he said that, she felt the baby in her womb move for the first time.
The baby's due date also happened to be March 31.
To hear the leaders retell the story is simply amazing, especially because of what her unborn baby meant to our entire church family.
Less than two years after losing her infant son Benjamin, the pregnant belly was a reminder to all of us that God can heal our pain. (Listen to her share her story). The new life growing was a visual reminder that God is faithful, and there's new hope on every horizon.
Well, the family retreat weekend was a lot of fun. We learned to persevere through praise.
A lot of cool stories about freedom and commissioning came out of it. But my favorite story of all?
Baby boy Daniel who kicked from inside his mama's womb when he heard leaders pray over March 31, a day the doctors said he was due, was born early that morning.
The impossibility of the entire situation, yet the reality of what had just happened, boosted all of our faith.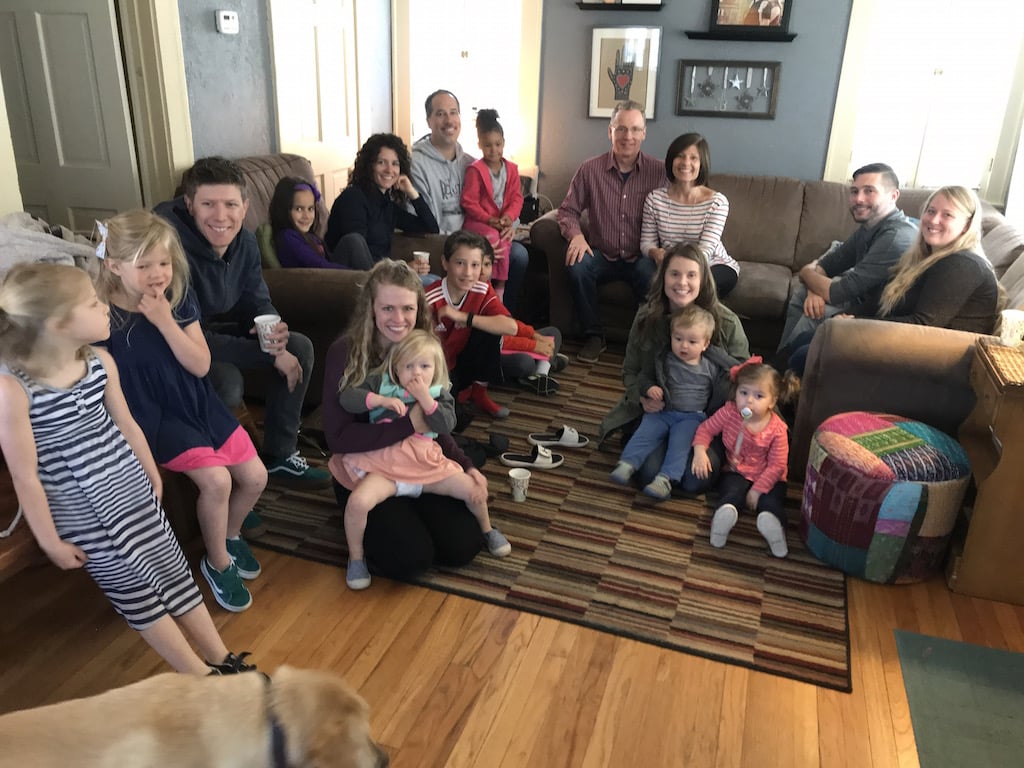 House Church Sunday
The weekend after the retreat, we took a church-wide rest.
It helped all of us gear up for yesterday, our first House Church Sunday.
Mike and I recently signed up to lead a small group, which meant we were one of the locations where people could come and meet.
All week long, our leaders communicated with us to help us get ready. They sent multiple videos and prayer recordings via a WhatsApp message group, and we received emails and links to resources.
Our coaches reached out via text before and after our meeting.
As a communications pro, I loved watching how they shared a lot of information to a variety of people.
Yesterday was the big day and our red front door swung open. We were one of the 33 homes hosting over 400 people around Kansas City. Here in downtown LS, we packed in 27 people into our 1920 bungalow and it just felt like we'd stepped into a beautiful thing.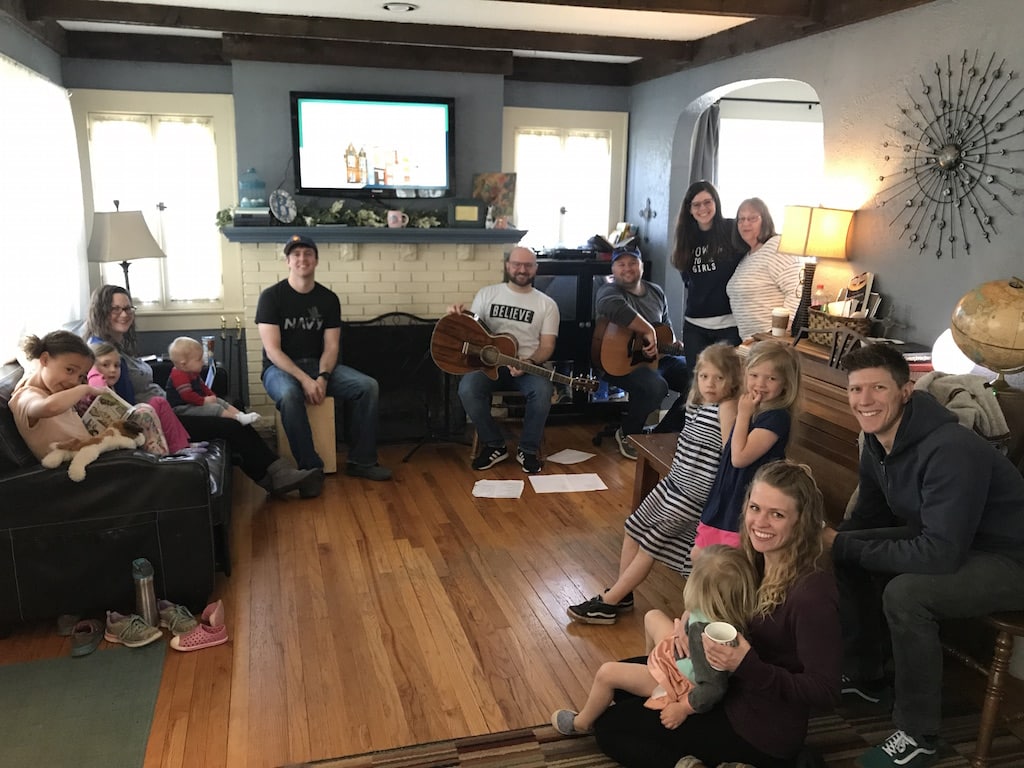 Everyone's gifts are welcome
My favorite encouragement throughout the week was, "Everyone's gifts are welcome in the home."
As I sat back on Sunday morning once the crowd cleared out, I realized that was so true.
My husband and a few others grabbed instruments for an acoustic set of songs.
I naturally jumped into communicate the plans and think through how to disciple the kids. Other gifts of hospitality, service, encouragement and wisdom flowed throughout our house that morning.
Our leaders were right - gifts that may have gone dormant had we attended a larger church gathering didn't go unseen.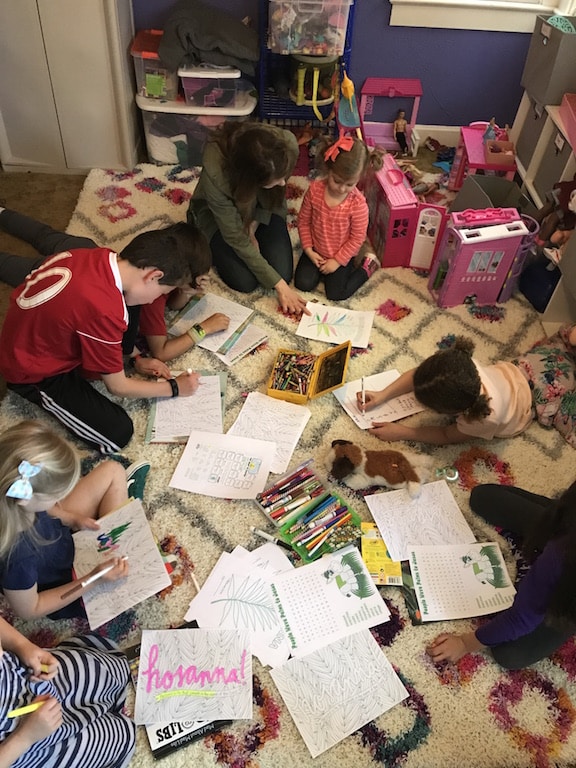 Next Week - Easter
Our plan as a church is to meet gathered the first and third weeks of the month, and in our homes on the others.
So that means next week is Easter - the Super Bowl of church Sundays.
This gathering has a story all in itself, which I will tell later this week.
But, if you've been reading this story and you're in Kansas City without a place to go on Easter, please know you're welcome to join this cloud-following family.
The cloud is stopping next week for Easter in Grandview, Missouri at its outdoor amphitheater beginning at 7am.
It's early. It might be chilly.
But there's no place else I'd rather be - under an invisible cloud being led by the Spirit of God to love and bless our city.