Well friends - time flies when you're flying around the country and not eating sugar. I am excited tomorrow is the last day of my sugar fast!
I plan to eat m&ms first (of course). I'll probably drink a Jack & Coke during the day. I've strangely missed pop a lot. Ice cream will definitely be on the docket. And this weekend - blueberry pie, cinnamon rolls and those delicious Reeses peanut butter eggs (my Easter basket favorite).
Immediate challenge of today?  MAKE IT ONE MORE DAY.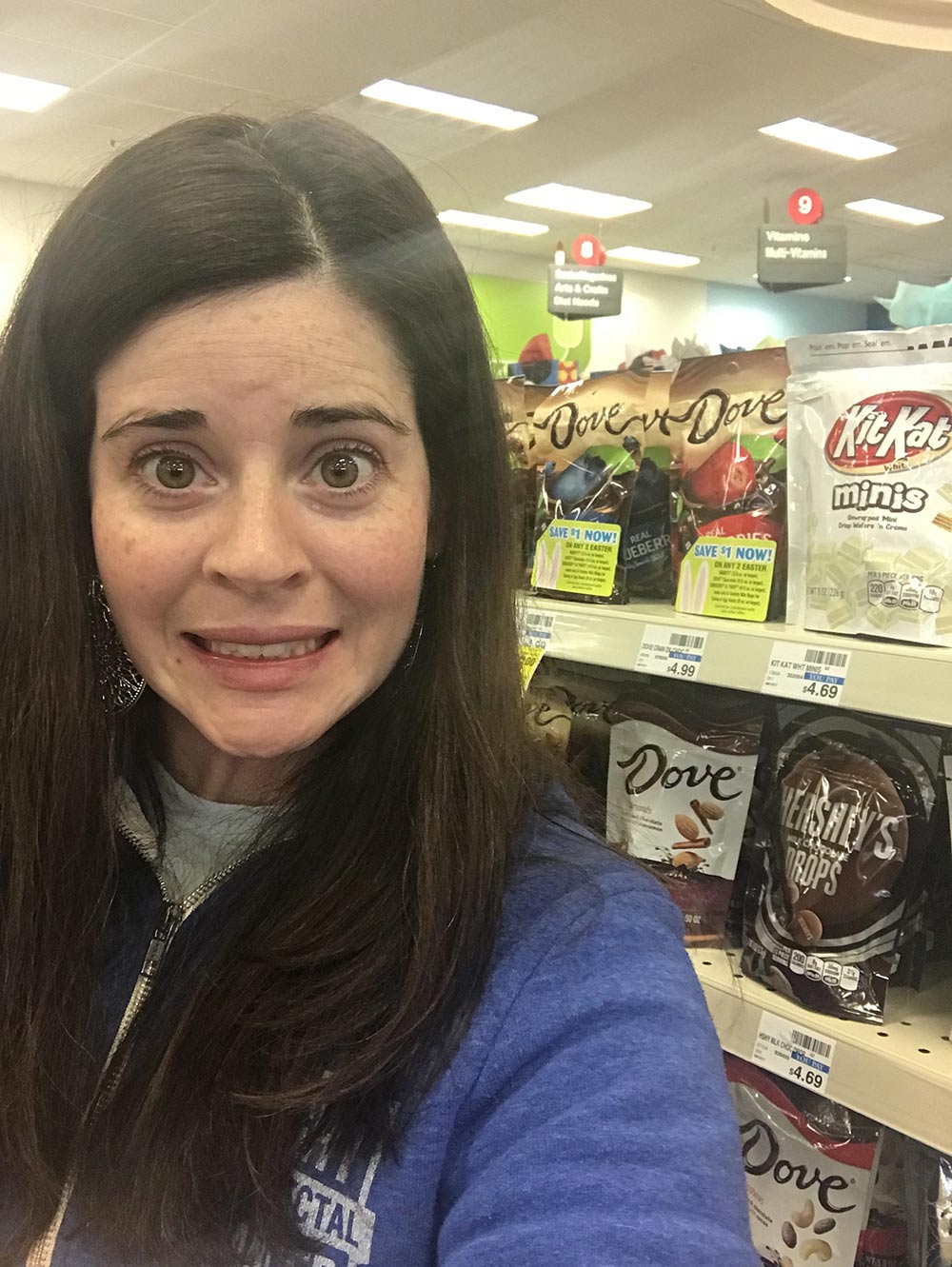 Anticipation.
That little "A" word of anticipation seems to be the name of my game these days. It's not like I've never had to wait for anything, but to be honest, it has been awhile since I've sat in the waiting room of life. But eating sugar again is one of many events I am waiting for right now. And it's hard!
I want to give you the "safe" answers and explain why - telling you the anticipation of moving away from my full-time job in a month or so and heading back into the world of freelance has me anxiously nervous yet excited. I want to blame all of these feelings on the book I'm writing that currently has no publisher or even promise of making it to print. My heart is with friends on clinical trials, hoping their next scans show the treatments are working.
And I don't know about you but while I wade in the waters of this hopeful anticipation, I discover the real reason I don't like it:
It can bring out the ugly in me.
The Waiting Room of Life
This tension of standing firmly in today and looking ahead to tomorrow (or next week, next year or next meal!) and hoping good things await me - things I cannot yet receive - IS INCREDIBLY DIFFICULT! And while it's fertile soil for my heart that longs to grow in faith, it's also an enemy's playground if I'm not on guard. Like a rabbit in the garden eating the seedlings, or a winter snow killing the daffodil blooms, this little sneaker likes to bring me down when all I'm hanging on to is hope.
I don't know about yours, but my little tumble looks a lot like this:  I stop seeing the best in people and don't look out for their interests over my own. I doubt God has good things planned for me. I don't expect for blessings to come, much less  joy - in fact I entertain the idea of quitting while I'm ahead. Surely it can't be that good anyway. I talk myself out of things. I tell myself to either get it NOW or move on. I stay in place, trying to convince myself I'm content (when the truth is I hate waiting).
Oh the woe of waiting.
Holy Week
So as life would have it, this uncomfortable dance of finding contentment and embracing waiting appears as this sugar fast concludes- an experience that has taken me through Lent. Like I mentioned on Day One - this is the first time I've ever practiced Lent. And despite my cravings to rip into a yellow m&m package right now (they never went away) - it's been amazing.
This tension of life I write about is certainly driving me nuts. But I find comfort knowing I'm not alone. In fact, it's one of the most human things about me. And I believe God loves me just how I am - the good, bad and the ugly.
The Easter story captivates me each year, and right now I'm wondering this:  Did the followers of Jesus wrestle with this same things?  Did they wonder:  Is he gone? Is he coming back? Did he lie to us? Should we keep following? Should we forget this Jesus guy anyway? We were probably better off before.
I can only imagine how hard that was - to watch someone die and then hope he will be back later that weekend.
But if you know the story - you know that three days after Jesus died, he did come back. He kept His promise. The anticipation was worth it - God came through.
I used to find it strange that Christians call the Friday before Easter "Good Friday" - seeing a dead body thanks to a horrific murder was anything but good in my book. Yet as I'm drawn deeper into the story, I realize it's not good because of what happened that day -  it's good because of what would come. People would be set free. Individuals would experience forgiveness. We'd know how to love and be loved deeper than ever before.
Some of this has already happened. Some of it is yet to come. But if the past 44 days have taught me anything - it's that even if I can't see or feel the hope today, just wait. There is always tomorrow.