And I will give you a new heart, and I will put a new spirit in you. I will take out your stony, stubborn heart and give you a tender, responsive heart. Ezekiel 36:26 NLT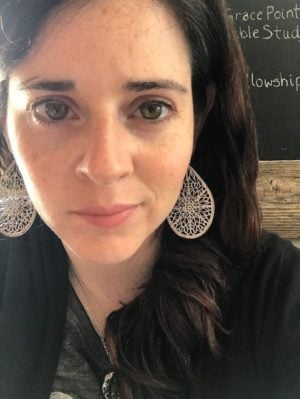 "I think you're racist...."
I was taken aback at the stranger's message in Facebook Marketplace. A potential buyer made an assumption about me based on my profile photo. Truly, someone else requested the free items I listed in the Marketplace first. My response back to him, "I'm sorry, the items are unavailable" had nothing to do with his race—he was an African American man.
Unfortunately, he didn't believe me.
Out of a wounded heart, false accusations flowed. He accused me of racism—something I've committed my life to fight. Although I didn't do anything wrong and I'm not a racist, it hurt. The sting got even stronger when he rated me as a bad "seller" (although he'd not purchased anything!).
Anger. That's what I felt at first. I wanted to respond with defensive words. But then, fear and avoidance came. I wanted to disengage, ignore him, and let the situation fade away. Soon, a familiar whisper encouraged me to press in:
"Learn what provoked this anger and apologize."
I didn't want to, but I knew the voice to be the Holy Spirit. It was wise to obey. I typed a longer explanation about the other buyer who'd requested the items first. Then, I asked if he faced racism on the platform.
"Deal with it all the time," he replied.
Suddenly, I felt compassion; I'd never dealt with anything like what he described. As we engaged in conversation, I found myself sharing about my diverse family and apologizing for the racism he'd experienced. I made mental notes about over communicating when buying and selling online, especially with people of color. We exchanged mutual "God bless" messages and ended things on a positive note.
I've often thought about that man and our tension-filled encounter. I wanted to fight back and run away; the Holy Spirit had something else in mind. With God's leading, we found ourselves in a conversation that ultimately brought mutual respect and understanding. When we pressed into discussing the hard things, we were both built up. Our hardened, offfended hearts began to soften. I'd like to think we also took small steps toward signifigant healing.
Prayer: Lord, help me pause and not react out of hurt when I'm treated unfairly. Help me seek to understand and treat others like you do—with grace, empathy and love.