Thanksgiving is coming soon! Why am I excited for a holiday I traditionally spend in the bathroom?
Because I now hold the secret key to the holiday:  the recipe for my Aunt Denise's rolls.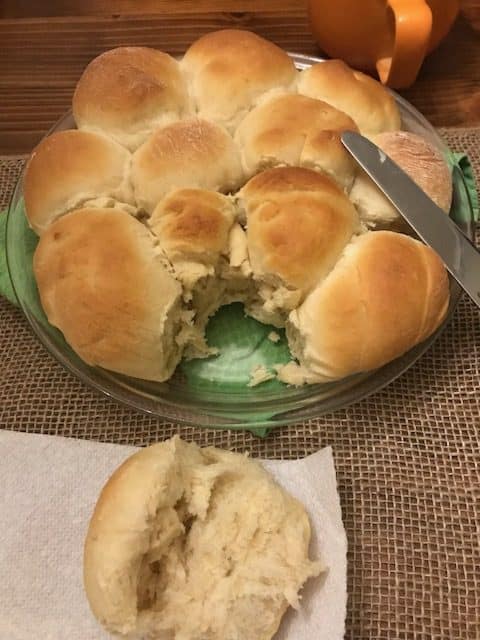 Now, these aren't just any rolls. These breaded masterpieces are legendary. These rolls are often used as a selling point on why to attend a family gathering.
"Denise is making her rolls!" my dad will say as a way to get a "yes" from me about attending the family get together. These rolls do have a warm place in my childhood memories.
With my love for baking continuing to grow, I thought they'd be the perfect next challenge.
I texted my aunt and asked if she'd share the recipe with me. In her graciousness, she quickly texted me a page out of her grandma's cookbook with a handwritten "good" next to it.
Bingo.
What's extra special is that me baking her recipe is mutually meaningful to both of us. She loved passing it down as much as I loved receiving it.
I'm going to blame it on my 30s, but this whole "passing things down" is getting really fun. I appreciate what I'm receiving in a deeper way.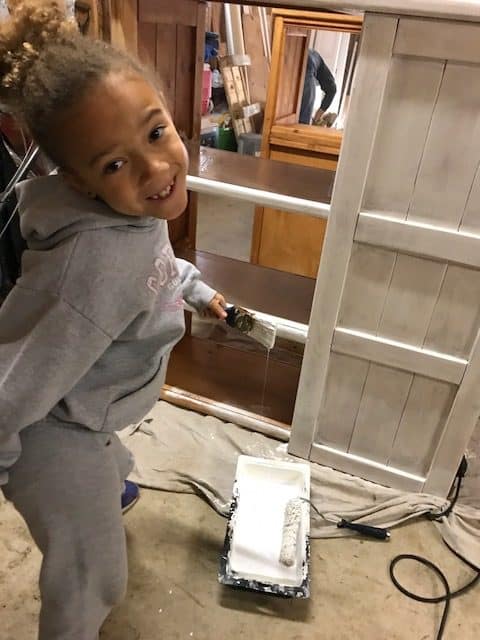 Copy Cat
Receiving the passed down recipe also has me reflecting on what I am personally passing down. Especially since the "I'm going to copy everything you do and say" games have begun at my house.
Hello age 7. God help me.
Mae has learned the copy cat game, which she finds hilarious. Even when we're not playing the game mimicking my every movement, expression and sentence - she's still trying to copy me a lot.
This is incredibly awesome when she wants to help cook, work on projects and tell jokes. (How did she get so funny!?)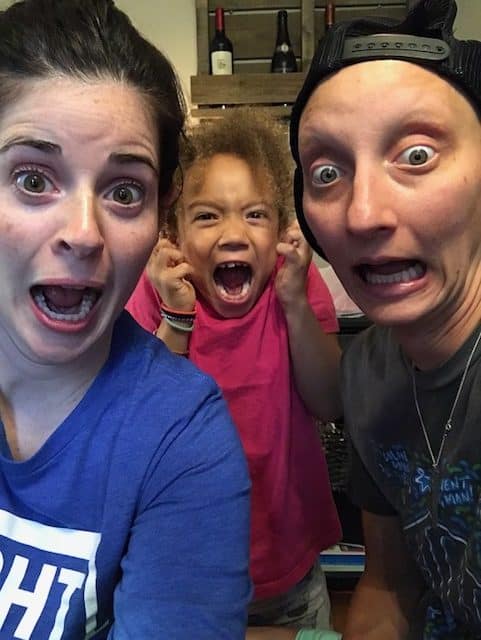 But if I'm being honest, it's not so awesome when I see her copying aspects of myself I don't love so much.
She can get super distracted from point A to point B. She can struggle with trusting new people and places, and not letting her fear of being different stop her from enjoying herself. She can only see the negative and dismiss so many positives.
I see her struggle with all of these things and realize they're not unique to her - I've got a lot of them in me. I probably passed some of them down to her.
Crap.
The realization makes me want to drown myself in a bag of peanut m&ms and hide in a corner so I don't "mess her up" anymore. And I really contemplate doing that for a solid minute.
But then I realize if I get the m&ms out, she's going to want some too and I'm not ready to share. There must be something else I can do that's less caloric and more edifying to her little heart.
So, I take a deep breath and pull myself together.
I remember I must accept my imperfections and stop blaming myself for my kid's shortcomings. I put intentional thoughts toward looking at the areas I can grow and make an effort to either improve good habits or stop bad ones. I trust my positive strides will rub off and inspire her.
And then, I call her into the kitchen to help me.
Because Thanksgiving is coming soon and we've got rolls to bake.