SEO Copywriter
Content writing works a lot like painting.
When it's time to paint, you need to choose either indoor or outdoor paint. When you write, decide if you're writing for print or digital. 
If it's digital, it's critical to keep SEO in mind.
In the next few minutes, read on to:
Understand what SEO copy writing means
Learn how SEO writing is different from other types of writing
Compare traditional copywriting and SEO copywriting
Get advice about hiring a SEO content writer
Ready? Let's dive in.
What is SEO Content Writing?
"SEO" stands for "search engine optimization."
It's a fancy word that's basically after one thing: people can find you on Google.
There's a technique to writing your website that will set it up for the "spiders" of Google to "crawl" it and know about your organization.
How does SEO content writing differ from other types of writing?
When writing for the web, and hoping your site will appear in a Google search (also called getting "ranked" by search engines), there's a way to:
Create a page structure.
Format headings.
Write content that's unique to an online environment.
This is where buzzwords like "keywords," "keyword phrases," "meta data," and "heading tags" come in.
An SEO content writer should know how to format a page and work with content so the page is set up to succeed.
If a copywriter doesn't know these terms, or understand how SEO works, your website results can suffer. (You're in luck - I teach a workshop on SEO content writing and can train!)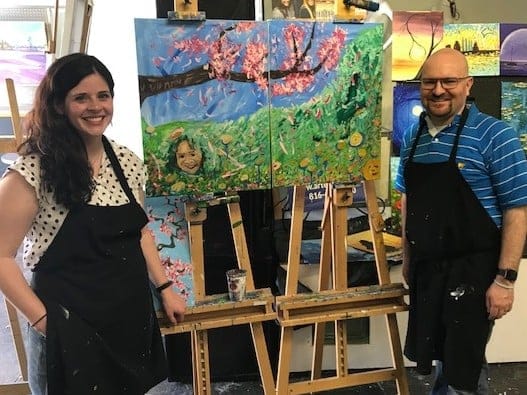 Content writing is a lot like painting - there's choices to make before you begin!
Comparing traditional copy with SEO copy
Here's a short example of how writing for a print publication is different from writing for digital.
Say you owned a pickle shop.
A printed brochure might include these basic things:
Your name, address, phone, URL and social media handles
A short intro about your business
Store hours
Menu – or a shortened menu to fit on the panel
Short snippet with history about your pickle shop
Now that sounds like a great brochure! But say you also need a website.
You could put the content from the brochure on your website - that's a great start. But, you need more if you want Google's attention.
The more content you put on your site about your pickle shop, the more content Google can sift through to discover YOU are the expert pickle shop!
If people search for pickle shops, YOU should come up!
When brainstorming web content, it would be worth considering adding this kind of information:
A history of pickles
Full history of your pickle shop and its founders
How you pickle – what's your approach?
Where do you get the cucumbers to source your pickles?
Different types of pickles

Hamburger slices
Dill spears
Sweet and sour
Hot and spicy
Pickle slushies
Relish
By adding website pages or blog posts with this content on your website, you're showing Google YOU ARE THE PICKLE SHOP MASTER and anyone looking for information about this should visit your website.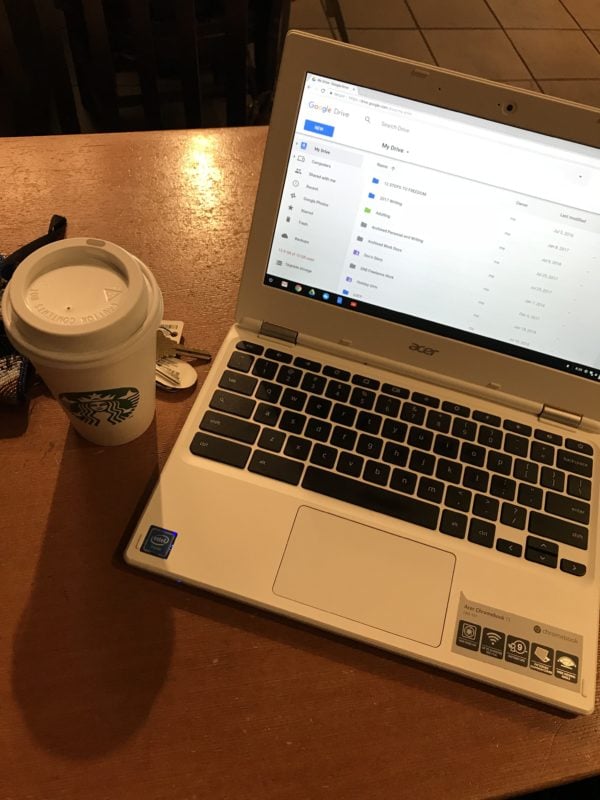 If your canvas is the web, you'll need to write your content differently than you would a printed piece.
How to hire an SEO Content Writer
So, you're sold on needing SEO content for your website and blog, but what's next? How do you find a good SEO writer?
Here's what I recommend:
If you're building a new website
If you're building a new website, content writing services may be included in your bid. (Or listed as an add-on service).
Oftentimes, website companies will hire content writers to write client websites.
If this is you, I recommend working with a website team who can prove their understanding and skills in deploying SEO strategies.
Ask to see their results and case studies.
This isn't rude, and it's important to do your homework. Especially in the SEO industry.
Many companies build websites, but not all of them understand SEO and guide clients to invest in an SEO-friendly website. (Hint: flashy is pretty but it's not always going to be found.)
Content for new websites
You'll know your web team is good at SEO if content writing is part of the initial discussion - it plays a huge role.
If you're starting a new website project, here are your options:
Include content writing in your website bid so it's written for you
Include editing in your bid – you provide the basic content and their SEO writer will review, edit and format it
Provide all of the content yourself, with zero editing from your web agency (and save on content writing)
If you're going with option #3, make sure whoever writing your content either understands SEO strategies, or hires someone who does.
If you're working on blogs or updating existing website content for SEO
There's a lot of tools and resources out there to help you improve your SEO content on your existing website and old or new blog posts.
You can hire a professional to help you do keyword research and enhance your current content, or if you want to tackle it in-house, here's a few sites I recommend.
These both provide excellent, step-by-step information that's relatively simple to act upon:
SEO Content Writing Rocks!
SEO content writing is a really fun field, especially for writers.
If you're interested in learning more about how to write for the web, let's do a workshop!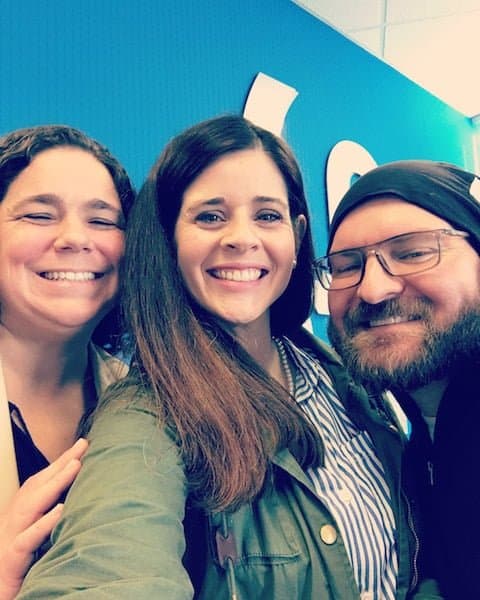 Some of my favorite clients, Digital Division! (I train their in-house writers!)