How to start a blog
Outside of being asked about surviving colon cancer at age 17 and adopting my daughter, I'm often asked, "How do I start a blog?"
If you're thinking about starting a blog - here are the 3 steps I recommend!
Step 1: Define your why.
Some people love to write (ahem, hello!) so a blog is a great way to self publish. Some people start a blog and use it like an online journal.
A lot of patients write blogs to keep people updated on their health.
Others use blogs to inform and educate people on everything from parenting, cooking, beauty tips, home decorating and more.
Some people have a business and use a blog to promote it.
For others, their blog IS their business. (Yes, you can make money as a blogger!)
Basically – there's a lot of ways to use a blog, and a lot of reasons to start one.
Need help finding your "why"? Dive into these deeper questions:
What's the goal of my blog?
Who do I hope will read my blog?
Do I have time to blog?
Am I willing to openly share on a blog? (Do I have any reservations?)
What am I wanting to write about – life experience, advice, expertise and/or stories?
Once you've done this homework, you're ready for the next step.
(For reals – don't skip step #1… it will help you choose wisely for step #2.)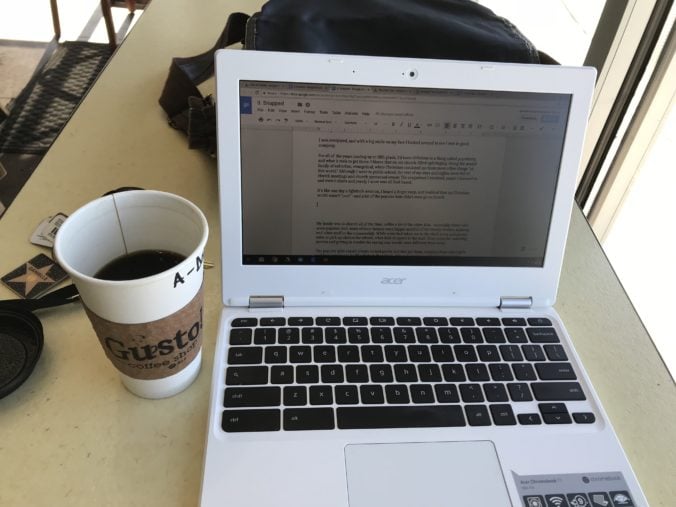 Step 2: Choose your blogging platform.
When it comes to setting up a blog, you have options!
You can even set up a blog for free! It's critical to choose the best blogging platform. 
How? Let's remember your "why" from step 1.
Blogs for writers or businesses
For those who have a lot to say and want anyone and everyone to read their blog (and share it!) I recommend a "traditional" blogging platform.
Under this umbrella, you have several options. Here's what I've used and recommend for beginning bloggers setting up a blog (choose one - there's pros & cons to all):
If you're not sure what to do once you sign up, use Google or YouTube – I guarantee there are "how to" videos out there.
These blogs will offer you some control over how your blog looks – the templates, headers, colors, etc.
The biggest downsides?
you don't "own" the site (just like you don't "own" your Facebook profile)
on some of these platforms, you cannot control if ads are shown, or if the platform links to other websites and blogs from your posts
you don't control hosting or site maintenance so if the site goes down, you're out of luck
BUT… don't assume these blogs aren't powerful.
I've watched posts created on free blogs go viral and boost the bloggers into the nightly news and book deals!
Blogs that aren't free
If you decide you need 100% control over your blog, or if you plan to blog a lot and make it part of your business, you'll want to consider paying for it.
This will essentially turn your blog into a website.
You've got options here too – but here's what I've done and recommend: Use WordPress.
If you need a recommendation on a website company who can build you a custom WordPress site, let me know.
Blogs for patients
If you're blogging specifically (and only) to give health updates, I recommend using a blogging platform designed for patients.
The nice thing is these platforms will usually send an email to people who subscribe to your updates.
These are a good option for patients who don't plan on managing a blog or writing for any purpose outside of giving medical updates.
(I've also seen people use private Facebook groups for health updates; just know the groups won't email people and let them know you've posted an update like these sites will, and the information you post is less secure.)
These health update sites work like little "blogs," but the entries are not public and it's more intimate.
You can require people to create accounts and sign in – which adds privacy.
They allow you to share personal information like addresses, phone numbers, names, help needed and health specifics without the risk of feeling overexposed.
Blogs for quick updates
Did you know Twitter is technically considered a blog?
It's a "micro-blog."
If you're not a writer, or you're unsure you can keep up with maintaining a traditional blog, social media is always an option!
Twitter, Facebook, Instagram, Tumblr, Pinterest, Snapchat – they all are built to connect you to other people.
YouTube channels are great if you're into videos. (Check out vlogs!)
These sites allow you to share words and pictures with the world (or with people whom you choose to connect).
The privacy settings are great. If you're short on time, it's always an option to stay focused on social media for your "blogging."
** If you're becoming a serious blogger, you're going to want to start a traditional blog AND social media sites to promote your posts! It will help generate more traffic.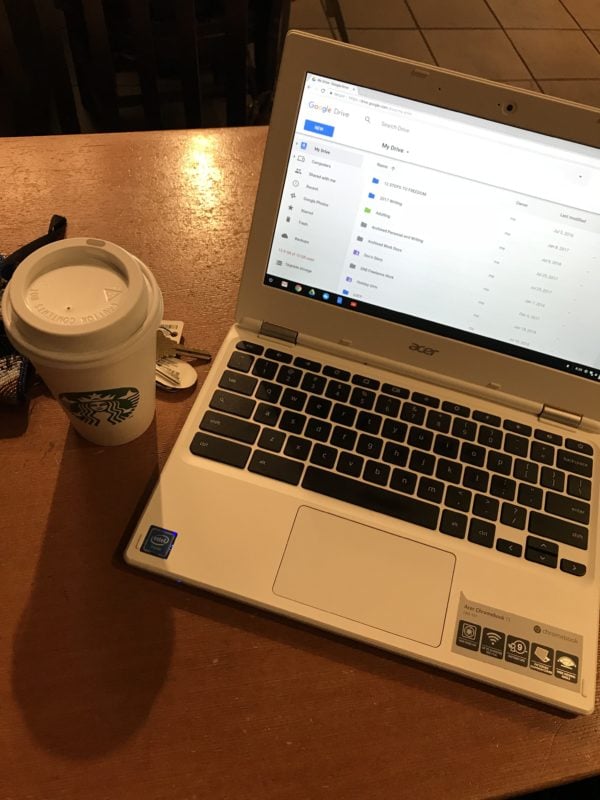 Step #3 Blog setup
Depending on the blogging platform you choose, you'll have some work to do to set up your blog. While your customization will vary, here's a few things to decide up front:
Name your blog
Are you using your real name? A pen name? A catchy phrase or slogan? A creative name?
There's a lot of ways to name a blog! There's not a right or wrong answer – do what best fits you, your goals and your audience. (Good thing you didn't skip step #1!)
Get some pictures for your blog
No matter what, and regardless of the platform you choose, use photos and images! It will help get, maintain and keep your readers engaged.
For starters – make sure to use a picture of yourself somewhere on the blog, and put a photo into each post.
If you want to try out making custom graphics for your blog, visit Canva to get started (for free!).
And: before you post a random photo you found on Google Images into your blog post, make sure you have permission to use it!
Here's a good article with links to sites offering FREE stock photos you can use.
Experiment with the tone of your blog
Some blogs are written to be cut-and-dry. Others tell stories.
Your blog tone should be determined by your readers. So, as you get started, observe:
What posts get the most traffic?
What posts get the most comments or shares?
What posts do people come up and talk to you about?
It's those kinds of posts, with that kind of tone, people want more of from you.
Get Blogging Help
Need help? I offer workshops and speak to writers wanting to learn more about blogging, writing for SEO and storytelling.