In full disclosure I should tell you I'm not feeling on top of the world, so most foods - including sugar-filled deliciousness - didn't look appetizing yesterday.
But nonetheless, a full day without sugar during my 45 day sugar fast is a win. The fact it was Valentine's Day and no pink candy hearts, iced sugar cookies or chocolate-dipped treats hit my lips is a major victory.
There were a few times I was tempted.
I didn't sweep the house with a big trash bag so everywhere I looked I saw treats trying to lure me back in - ice cream in the freezer. Box of chocolates on the counter.
Mae did come home with a bag full of candy like I suspected.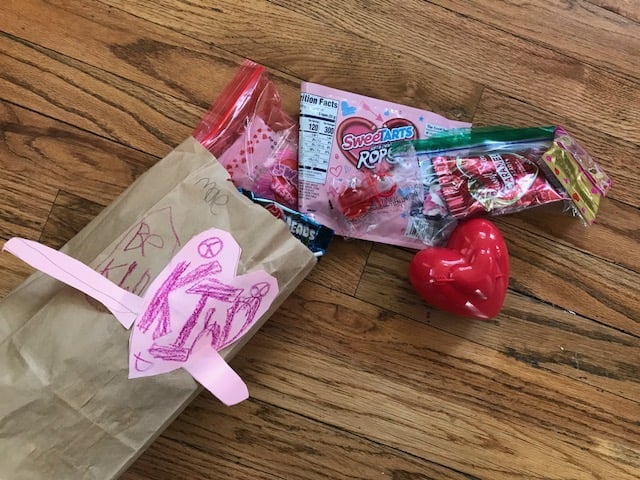 But as I went through it with her, we talked more about the classmates who gave the Valentine's candy verses the candy itself.
It was a nice insight into her world.
And it was a nice feeling - I was fighting the temptation to make the day all about candy.
Hidden inside of her backpack, I found something else: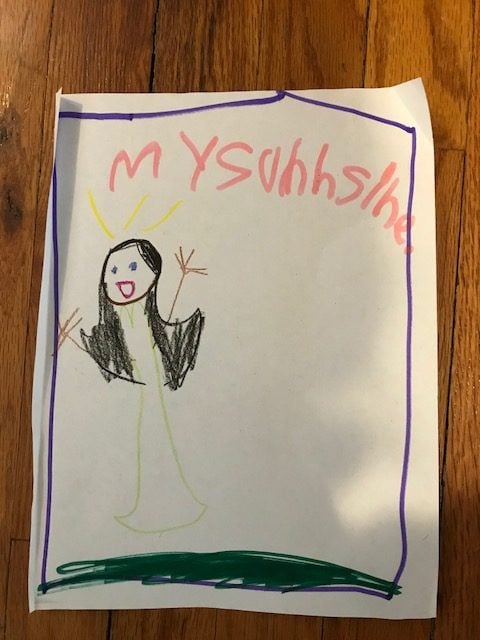 "What's this?" I asked, pulling it out of the folder.
"Who do you think it is - it's you..." 
My heart exploded.
It was all I needed to get through the rest of the day - because no candy or cookie, chocolate or brownie could have made my heart swell more.