If you, then, though you are evil, know how to give good gifts to your children, how much more will your Father in heaven give good gifts to those who ask him! Matthew 7:11 (NIV)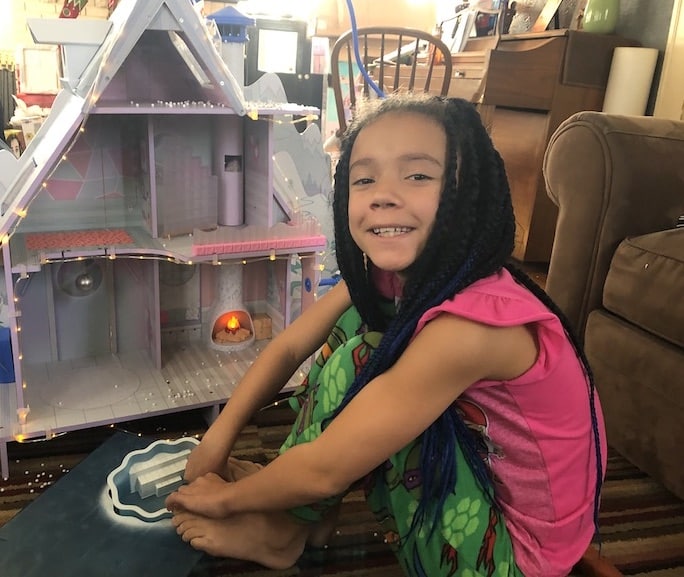 I could hardly sleep on Christmas Eve because I knew what awaited my sleeping daughter. A few weeks before Christmas, I found an online sale for the new LOL house. She'd mentioned that the toymaker LOL was releasing a new model several times throughout the year, but she didn't add it to her wish list when Christmastime came. I assumed she'd noticed its high price tag and doubted we'd buy it for her.
What she didn't know was that I'd both found the house marked down and I carried an unused gift card in my wallet. Thanks to that (and a few extra dollars from editing projects), we splurged for an awesome Christmas morning surprise. The gasp that followed her wide-mouthed, wide-eyed reaction was everything I'd dreamed.
Throughout Christmas day, and for the two weeks since then, my daughter has talked, played with and enjoyed her surprise gift nonstop. It still brings a smile to my face each time I think about her reaction to the surprise. She'd asked us for LOL toys, but she didn't expect to receive the house. She'd requested what she thought seemed feasible, reasonable and possible. But this year we could give so much more. She received a gift we will all always cherish and remember.
Ask. Seek. Knock.
During the Sermon on the Mount, Jesus taught about Father God's gift-giving style. (Applied to today's world), He explained how if imperfect parents gift their kiddos Christmas morning surprises, just imagine what a perfect Heavenly Father who reigns over everything can do. Christmas morning is a small taste... a shadow... of the blessings Father God wants to give us as His kids.
He wants to heal our relationships and make our sick bodies healthy, he loves to provide job opportunities, houses, meals, clothes and more. He softens hard hearts, establishes friendships and builds families. He listens to all of our prayers, and at the right time, answers them. Whether they're answered on this side of heaven or not (and in the way we hope), we are not guaranteed. But, we can be assured that He is listening as we, His children, ask. He will answer us in His time and perfect way. 
Father God's gifts are splendidly mind-blowing and bring even the most mature adults feelings that mirror my daugther's reaction to her LOL house. We can be confident to receive them if we obey Jesus and pray, or as He put it, ask, seek and knock.
Prayer: God, awaken my heart to my deep longings and give me courage to ask, seek and knock... and to receive your unexpected surprises.
GET ALL THE STORIES
Stay in the loop and get notified about Danielle's latest blogs and projects.