Two weeks ago, I wrote a Monday Morning Survival Guide about surviving the virus. I had no idea COVID-19 would turn into a pandemic. I think a lot of us feel that way. Even if we have been washing our hands for 20 seconds and trying to prepare, that didn't stop the spread and fallout. There's so much fear and heartache floating through the air, I could nearly cut it in half with a knife.
Today as I sat down to find the words of encouragement for you, God put one word on my heart:  gratitude.
This isn't an attempt to invalidate the very real concerns happening, nor to diminish the seriousness of what's unfolding. But how are we going to turn our weakness into strength? How will we fight fear with faith? How, as people who claim to walk in light, can we fight off darkness? We need to practice gratitude, even if we force ourselves to do it.
Why gratitude?
What are we to be thankful for in light of a pandemic shutting down our cities, cancelling our plans and putting lives at risk? Every good thing that's in our path. Why?
Well, let me put it this way: Our enemy wants nothing more than to see scared, angry people blaming God for what's happening. The enemy wants us to turn away from the faith. He wants us to question the power, sovereignty and purposes of God.
But here's the truth: God only equals good. There's no other way to define Him. Yes, He has the power to snap and stop this pandemic right now. Why isn't He? I don't know because I'm not God, but I do know it has something to do with suffering. He didn't stop the crucifixion from happening either, nor did He stop my two cases of colon cancer.
Along my faith journey, I've learned God doesn't always "step in" when we want Him to because He's cruel, but because He's got an even bigger plan we can't yet see. And I've had to accept that no matter what, God is good. That's where my faith begins and ends.
I know this can be hard, especially when loss comes at great cost (I am so sorry class of 2020.) Yet I plead with you to fight off the lies that God isn't good. Where to start? I suggest it starts with gratitude.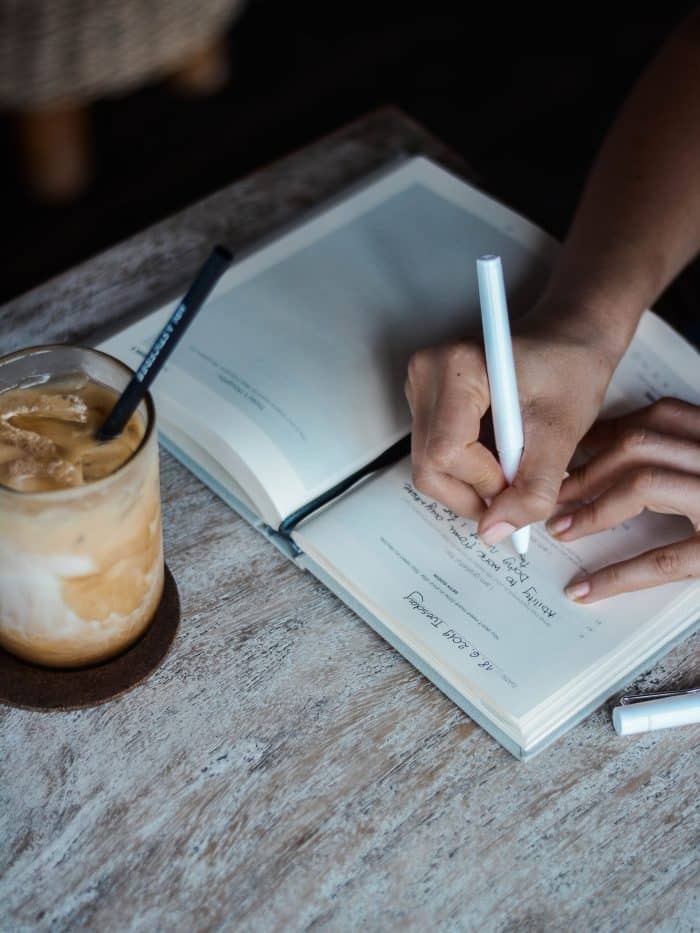 Counting the blessings
Want to join me in fighting darkness with light and intentional gratitude? Here's my gratitude list so far, I encourage you to make your own. Start writing down every good thing you can think of.
Food in my kitchen: It's hardly over-stocked, but we have enough to eat and I'm thankful for every random can of pineapple and box of spaghetti right now. (And I'm praying for God to help me know if any of my neighbors are struggling with food and need some of mine.)
Technology: I'm getting alerts and notices that keep us healthy, and I can stay in touch with friends and loved ones. Not to mention, there's entertainment and all types of devices around this house that can access encouraging things.
Utilities: We've got power. Our toilets are flushing. The AC will kick on if it gets hot, and the heater if it's cold. Wifi is allowing me to post this right now. I'm thankful for these things.
Relationships: We've got family keeping in touch. Church leaders are reaching out and church family is checking in. Neighbors are texting. We're talking a lot at home and processing what's happening together. I'm grateful for this.
Shelter: I've got a roof over my head, a soft bed and a pillow for tonight; something not all can say, I've learned, after my stint at the homeless shelter.
Funds: I've got funds for tomorrow, and that's all I can focus on. That's what I'm encouraged to do, remembering the one who looks after the lilies of the field and birds of the air will provide for me and for you.
Health: I've got my health, medications at home, and people working hard to keep me healthy. Instead of fearing a threat to my health, I am choosing to be thankful that it's good today.
Rest: This forced distance is making me slow down. Paint a room. Clean up. Watch a movie. I am choosing to embrace it, appreciate the slower pace, and find the light.
This is just a start, and I'm going to make myself keep adding to it. My friends, how are we going to survive this virus? I don't know all of the answers, but I do know gratitude is one way our faith is going to survive.
--
Get all of Danielle's Monday posts. Subscribe to the Monday Morning Survival Guide.