My husband Mike is an avid podcast listener. Most often if you catch him in the grocery store (yes, he shops for our groceries, I know he's great) he's got earbuds in as he rolls down the aisles.
Over the past week, he's been talking a lot about The Liturgists podcast episode that covered the "enneagram" which now has the attention of our household and many others around us.
I'm always up for a good personality test, so when he sent me a link and asked me to take the quiz, I gave it a shot. (Which, if you're looking for an enneagram quiz - scroll to the bottom now!)
Taking my first enneagram test
I didn't feel like the results of my first quiz were accurate.
So I took another - as my first results didn't seem very conclusive.
Mike and our roommate Doc helped me fill out the quiz again, and I got different results. But then I took a different quiz a day later and had a new set of results.
Long story short, after a few different quizzes and time of reflection, I finally landed on my enneagram number. I am a 1 (with a 2 wing) - which totally makes sense if you study typical 1s. Of course I had to find a couple different quizzes and compare them all.
And of course I like to blog and share this information with you all, hoping this will change your world like it's changed mine.
I'm learning that's just me.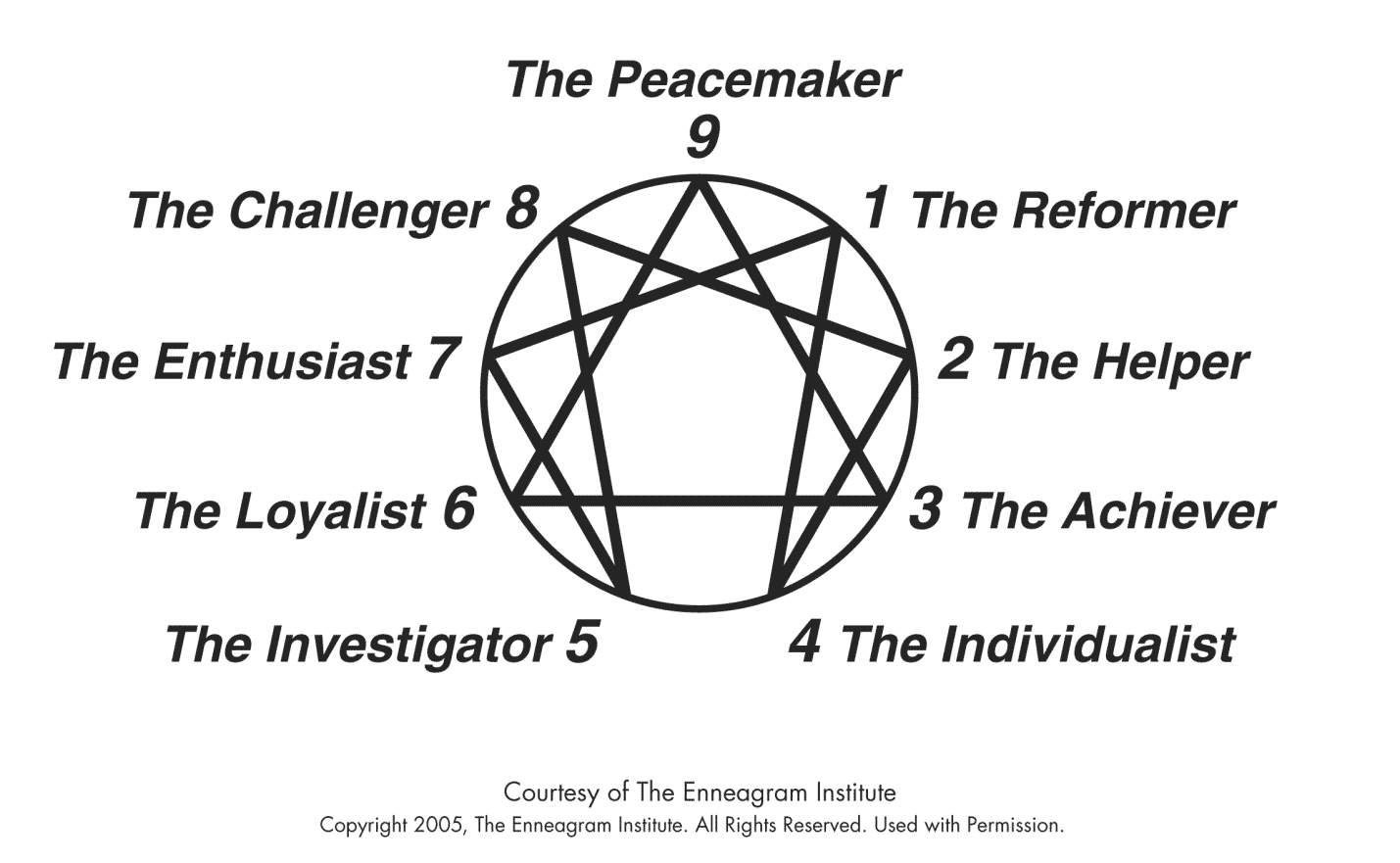 Know Yourself
There was a day in my life I'm not sure I would have spent as much time learning the enneagram as I have this week. I think the same goes for Mike - he's never given something like this so much thought.
Some could cough it up to being millennial 30-somethings, or having 12 years of marriage under our belts yet still learning the ropes. Or living non-traditionally and parenting an almost 7 year old. But I believe it's more than that.
I believe we're in a season where God is showing us our true identities and revealing the masterpieces we are as his sons and daughters.
It's his love shining through as we understand the complexities of our personalities and how intertwined we really are with one another.
I used to brush off this type of self-reflection as selfishness.
Plus, seeing myself as God's perfect, whole and complete daughter made me uncomfortable. But I'm slowly growing to accept who He's made me to be, and believe that I am as loved, worthy and accepted as He says.
The neat thing is that it's helping me love others more, too.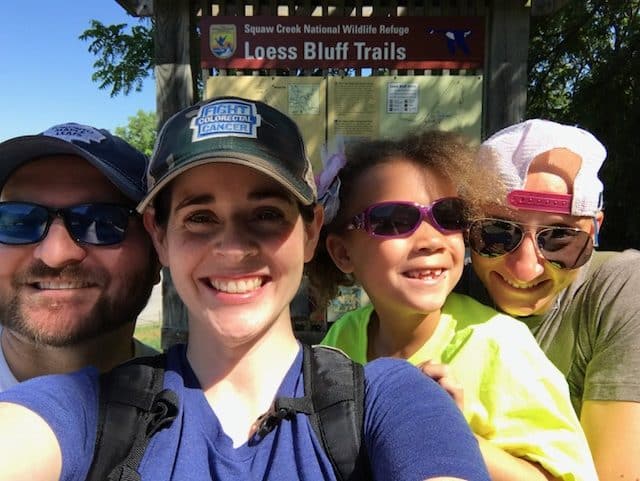 Love Your Neighbor
It's been an eye-opening week to learn the enneagram number of not only myself, but everyone who lives at our house (I found a kid's quiz for Mae) and some of our close friends.
The 4 of us are all very different, yet connected in neat ways. We've got a peacemaker, helper, artist and reformer all under one roof. I'll let you guess who-is-what.
The enneagram shows strengths and weaknesses, and the tendencies we have in times of stress or security.
It's not a perfect formula, but it's sure helped us understand one another better even within a few days.
I love it because it helps me know how to encourage and challenge others. And probably most of all - how to extend grace.
The Golden Rule is one of the most powerful and difficult commandments God gave us - love others as you love yourself. Treat others how you'd want to be treated. Do unto others as you'd have them do unto you.
And while it's a lifetime quest, this week the enneagram helped me follow it better. It helped me love myself and understand how I would even want to be loved or treated.
And then it helped me understand how to put myself second and love others first - based on how they perceive the world and what they need.
Worthy. Understood. Masterful. Accepted. Unique. Supported. Protected. Loved.
I'm really glad Mike shared his podcast with me this week.
Recommended Enneagram Quizzes
So I tested a few quizzes, here's what I recommend if you're interested in diving in too:
Enneagram Test for adults (take the classical)
Enneagram Questionnaire for kids
Understanding your enneagram number