I'll never forget the day I was running errands and my husband kept texting me.
"My parents want to come by this afternoon... will you be home?"
Normally this wouldn't have been alarming, except texts like these were rare.
My immediate "something's wrong" radar went up. I tried to restrain my mind from wandering too far into the land of what it could be.
I made it home and the four of us sat in our living room on our brown sectional couch.
We made eye contact and then awkwardly looked away. I prepared myself for the worst:  cancer. moving. divorce.
But what came surprised me:  a hidden, 30-year abortion story.
Learning my in-law's abortion story
As we sat on the couch, they humbly shared their abortion story and why they were getting involved in an abortion-wounded ministry.
With tears in her eyes, my mother-in-law's lip quivered to tell us not just because the abortion they'd chosen to get many decades prior was difficult to discuss, but because of my personal story with infertility.
Fear had pulled up a chair, shame had sat on the couch alongside us. It was scary to share - I could feel the angst.
There were moments of sweaty palms and streams of salty tears.
But in the sharing, we found grace. And unconditional love prevailed.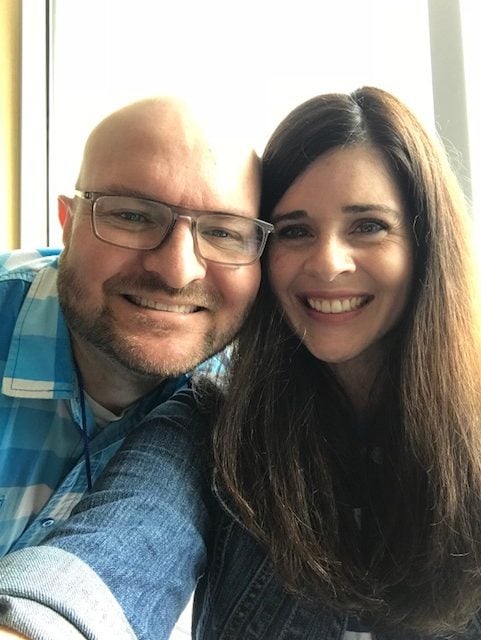 Family affair for abortion-wounded
Flash-forward several years from that moment on the couch.
The ministry that helped my in-laws find the courage to share their story, If Not for Grace, has become a family affair.
My guitar-playing, worship-leading husband has spent many weekends at Reconciliation Weekend. He's led songs to heal broken hearts.
Over the past couple of weeks, I've had the honor of leading a storytelling workshop for the ministry.
These women have powerful stories of healing from the deep pain and grief an abortion story can bring.
They now have more tools to use when they're ready to tell their stories. I eagerly await for them to share.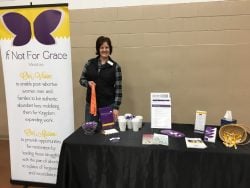 If Not for Grace
I've reflected over the past few weeks about what would have happened if fear would have won - what if this family secret would have stayed quiet and nobody would know the abortion story?
For one, a lot of abortion-wounded men and women would not be experiencing healing.
My in-laws' courage to share has sparked healing for many others who've also had abortions. I also believe it's saved many lives, helping women in crisis pregnancies make a different choice than the one they deeply regret.
But I feel the impact is even bigger than what's being seen and felt inside of the "post-abortion" community.
I know our family is stronger because the secret is out - it opened the doors for more communication.
Power of healing from an abortion
The stories of healing and the services to help people who are suffering have also made opportunities for the body of Christ to serve.
My husband loves to play music and I am googly-eyed over writing. These are just a few ways we've been brought into what God's doing in people's lives through the ministry. We've served in ways that fill us up as we pour out.
It's incredibly freeing and fulfilling.
Sometimes when we face painful situations, we don't initially see how our courage to walk through them, and our faithfulness to share about our healing, will revolutionize the lives of others.
We think our cause is narrow and our sphere of influence is small.
But that couldn't be further from the truth because transformation sparks transformation. We carry the power to make an impact in others' lives.
We never know who will hear our story or the ripple effect it will create, but we can rest assured that everyone can benefit from hearing a message about love, freedom, healing and grace.