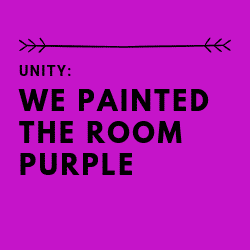 Several years ago, before our loft was littered with Barbie houses and LOL dolls, Mike and I decided to paint over the dark, aqua-green walls we inherited upon the house sale.
A mixture of wanting to put our own personal, newlywed touches on our house and covering up a color neither one of us preferred, painting felt like the best option.
But, shortly after agreeing to paint the room, we ran into a snag:
I envisioned deep, bold red walls and he wanted light blue.
Standing on nearly opposite sides of the color wheel, we didn't see eye to eye.
I already had chairs and pillows in mind - perfect complements to a warm, rosy room.
He wanted nothing more than to walk into the space and feel calm and free - sensations he was sure light blue walls would bring out.
After a few weeks of discussions, we hadn't crossed over to the other's side. But, Mike had a different idea:
"Let's paint the room purple."
As soon as the suggestion rolled off his tongue, I knew it was right.
So, that's what we did.
Choosing Purple
Our friend Matt, a professional painter, dropped off swatches and we spent time choosing the perfect shade of purple for our loft walls.
Then, Matt came over and helped us paint. As we dipped our rollers into trays of wet purple paint, I shared the story of our compromise.
Not many husbands would suggest a bright purple room. But, it became perfect for us.
The purple walls brought a peaceful feeling each time I saw them, and they filled my heart with joy.
That joy only increased many years later as a purple-loving little girl we adopted took over the loft with her toys.
Today, my cup overflows.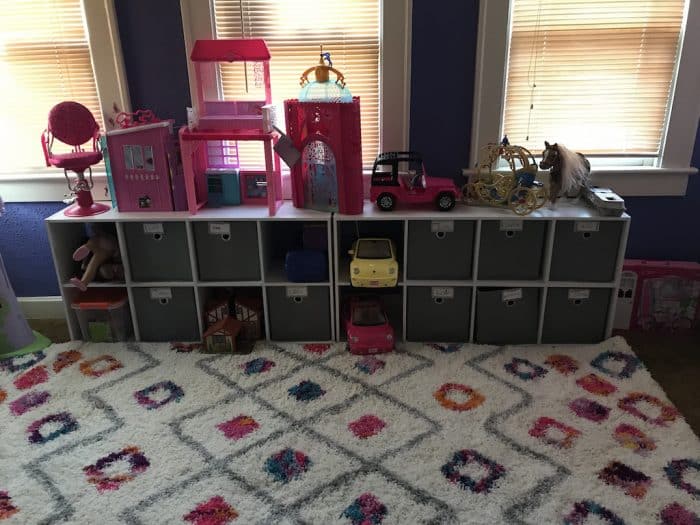 Choosing Unity
Even now when I walk through our loft, our purple room reminds me:  unity is a choice.
Abraham Lincoln is famous for saying, "A house divided against itself cannot stand." And, Ephesians 4:3 encourages us, "Make every effort to keep the unity of the Spirit through the bond of peace."
It's human nature to encounter divisions, disagreements and differences of opinion.
But, our attitudes and actions in times of conflict, not the conflict itself, determine our outcomes.
If we cannot compromise and unite, we will not stand.
Choosing Peace
I believe Lincoln's wisdom came from someone much greater than himself. "Every city or house divided against itself will not stand," Jesus taught his disciples in Matthew 12:25.
And while Bible times and the Civil War are past us, the same holds true today.
If we do not choose to find unity, our relationships, churches, workplaces, and our country will ultimately fall.
But if we unite, we will stand. It's that simple.
The truth is, our loft would have looked great with red or blue walls.
But the best option for our home - the one that brought peace and joy - was combining them and painting the room purple.
Prayer:  Lord, give me a humble heart that longs to agree with you, and others, so I may experience the joy of unity. Help me choose the path of peace. 
NEW!
Today I launched a new weekly email, called the Monday Morning Survival Guide, that features this devo as well as several other tidbits and encouragements for your week. Subscribe today to get encouragement in your inbox every Monday morning!