Yogurtini. That's how we broke our 45 day sugar fast tonight. Just walking the floor and staring at the delicious flavors of cold, frozen yogurt made my mouth water. I filled my cup with half cookies and cream and half coffee.
And then came the toppings - oh good heavens the toppings.
In the midst of crushed oreos and kit kats piled on top of my fro yo, I sprinkled on mini reeses peanut butter cups AND a spoonful of monster cookie dough. (Hellooooooo m&ms, oh how I've missed you!)
I took a bite. It tasted heavenly - or what I suppose food in Heaven tastes like. It was the perfect way to enjoy sugar again. (And it was a lot - I couldn't finish it all!)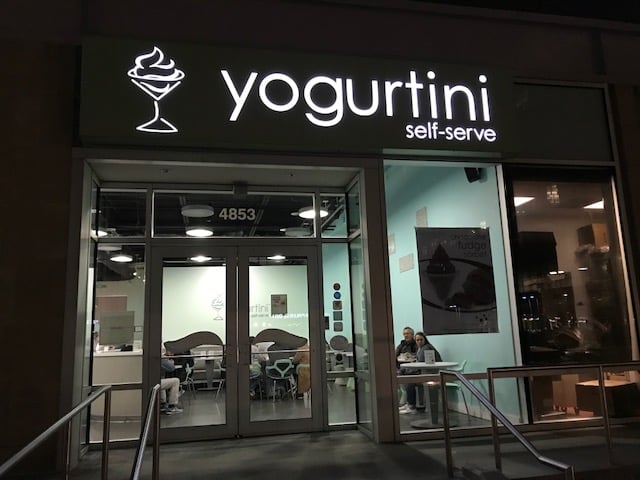 Along the Way
I've been thinking all day and wondering what to write for this final post of the sugar fast. On Day One when this kicked off, I was certain I'd have a long blog full of all sorts of wisdom today.
But as I reflect on the past 45 days, I look back and realize my blog updates kept a pretty good record of the insights that came from this fast. And if anything, I'm reminded once again to not focus so much on the destination itself, but to enjoy the moments along the way.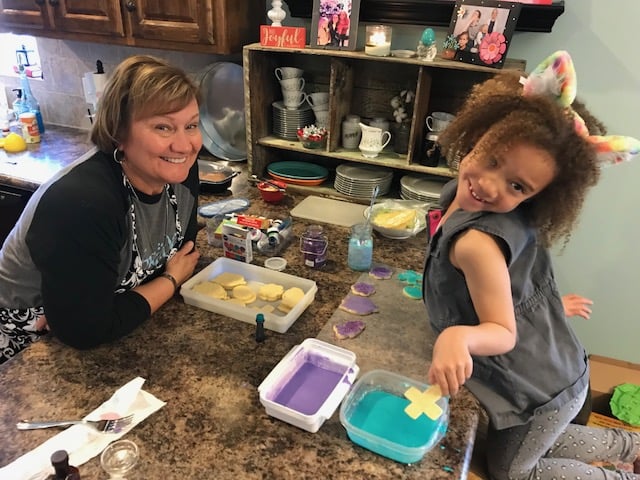 Together
There's a ton of takeaways from this experience, and I'm sure I'll realize even more as the next few days unfold and I allow myself to eat (some) sweets again.
But tonight I'm stuck on this:  I didn't do this alone. Our household (except for Mae) did this with me - we were together. Because Mike and Nicole gave up sugar too, it made this entire endeavor so much easier.
No movement can be done in solidarity. Great achievements and victories often come when people work together. So for all who either joined me or encouraged me the past 45 days, to you I say "cheers" and a big thank you. We did it - and I'm not going to lie. It feels amazing. (Not to mention I wore a pair of jeans today I couldn't button after Christmas.)
Boom.