House church. We're not the first church to do it. In fact, that's part of the reason we dove into this model as Navah Church KC after we left our building.
I mean, it makes sense. The first century church met in homes shortly after Christianity broke out. For a couple hundred years, following Jesus wasn't exactly legal until Constantine in AD 313.
If the early believers weren't hiding from oppressors, they were gathering in their houses to worship.
Their dining areas became the first communion tables.
Their sofas and chairs the first pews.
They lived in community, the often-referred-to "Acts 2" model, was a mode of survival for them. I think something about participating in old rhythms that feel new is what's attractive about house church these days.
It feels a little bit like getting married to be honest.
There's something old, something new. On the 1st and 3rd Sundays, we borrow church buildings to meet in. I suppose since we're in Kansas City, there's our blue. Go Royals.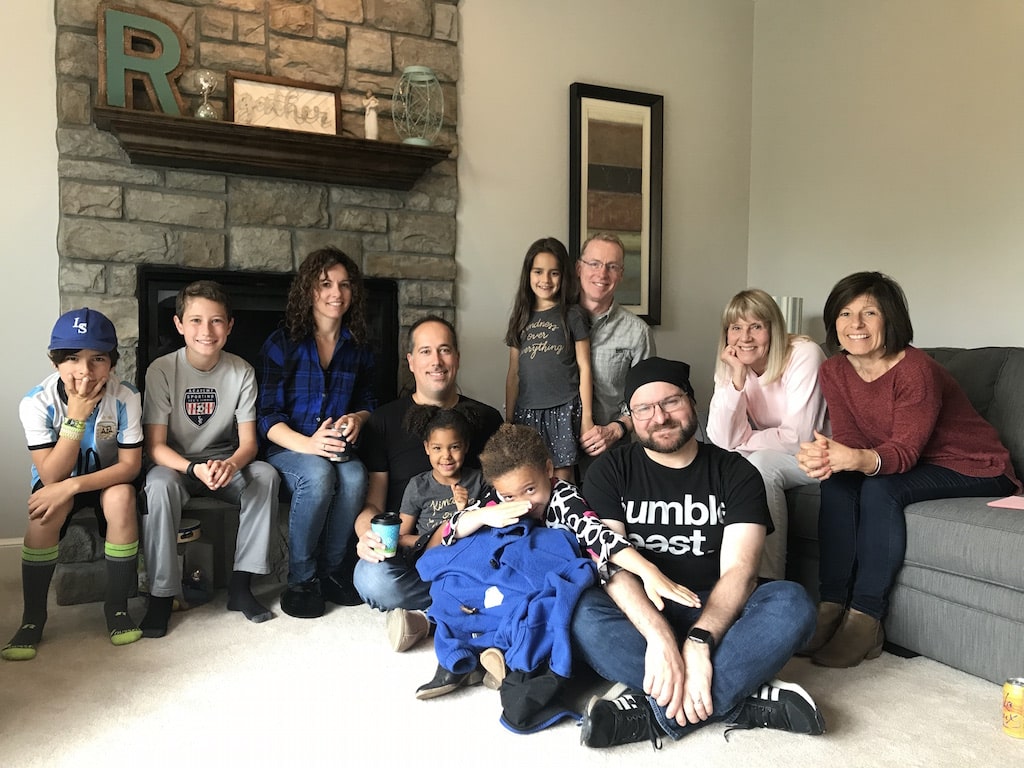 Worship in the neighborhoods
It's a concept so elementary, it almost feels foreign.
It's also been interesting to adapt to such a big change.
Navah Church KC wasn't formed as a "house church system" over a decade ago. It's a new change that I've been curious to see how everyone handles.
At first, it felt a little like telling the Titanic to head to South America. Moving a big ship in a different course takes quite a bit of convincing and work.
But then again, perhaps a new course would have saved the Titanic.
I guess we'll never know.
But what I do know is changing course at Navah, as scary and big as it seemed, has brought new waves of faith and positive change within the first six weeks.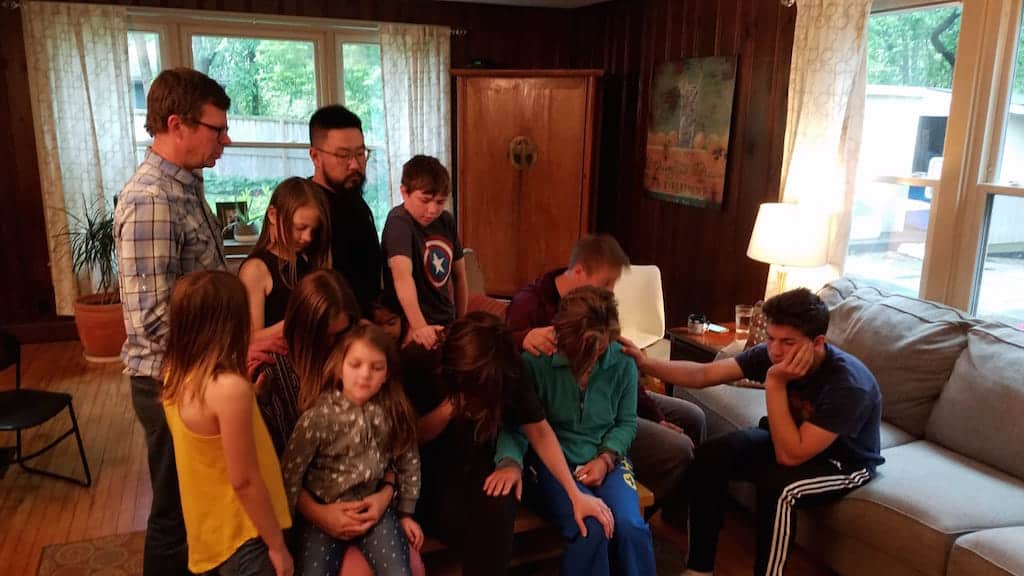 Testimonies from House Church
After three weeks of house church gatherings, here's a few testimonies trickling in:
"This is what I've hoped for the church to be for 40 years," said a woman invited from a coffee shop who felt like an exile from corporate church gatherings.
"I've never seen joy and happiness like this," said a guy who doesn't claim to be a believer.
"Can I share a song?" said a young pianist who led worship for the adults.
"We never thought our house could be filled with so much life," said a hosting couple who was on the brink of divorce and felt like their house was empty not long ago.
"I want to come back," said a guest who vulnerability shared her AA steps and story.
"I feel like I'm hearing from the Holy Spirit," said a former heroine addict who came, shared his desperate plea to hear God and received life-giving prayer.
"Can I stay in the meeting?" said a 12-year-old who was impacted by Acts 1 and declared a desire to be "clothed with the Holy Spirit" later that afternoon.
"This is filling up a part of me I didn't know was empty and I feel so loved," said a single mother after our third week of gathering.
"This is the day," sang a 4-year-old who led the community to worship.
"Here's a cat funeral story" said one couple who initiated a lot of laughter and a subsequent neighborhood cookout/get together following their gathering.
This is only a glimpse of what God's doing in KC through house church.
It's changing and sanctifying more than 400 of us meeting in over 30 homes around Kansas City every other week.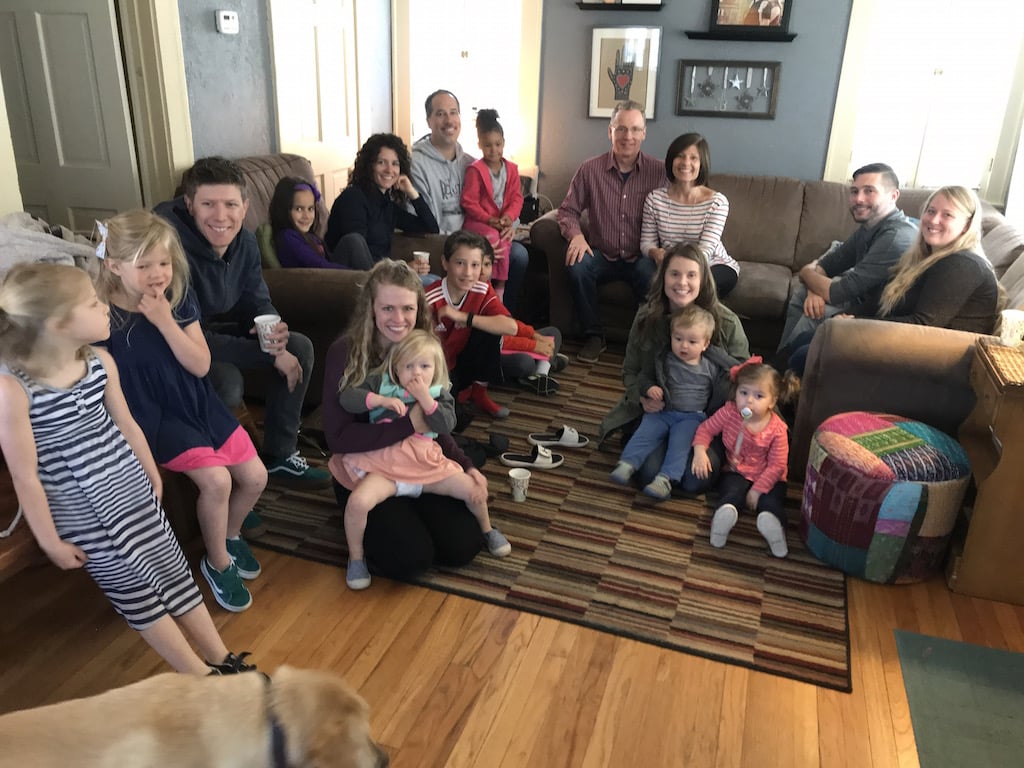 House Church Trajectory
I don't want to paint the picture that switching to a house church model hasn't been hard - that's not the case.
At the risk of sounding like a spoiled, entitled American - it does feel like a sacrifice.
Please forgive me.
But I think a lot of us who are used to waking up on Sunday mornings, driving to church, hugging dozens of people, checking in our kids and getting our "fill" during a corporate worship service are missing this weekly routine.
I can't help but wonder how many times our church leaders have been asked, "Will we do this forever?"
It's a question on many curious minds.
And while our flesh may want a certain answer, I believe there's divine reason there isn't one yet.
Here's my thought:
The call of God on Navah Church KC was not to leave our building so we could set up a system of house churches in Kansas City.
Nor was it to venture out for awhile and then settle into a mind-blowingly new building and routine.
Those things may happen, and yet they may not happen. But it's not the point.
The point is to know the Father, Son and Holy Spirit in ways we didn't before. To put actions to our faith that declares we'll follow God wherever He leads us.
The call was to abandon our idols and recklessly follow an invisible God-sized cloud hovering over Kansas City. Why?
To go into all the world and tell people, especially those who can't connect with a traditional church, the good news.
Can't get enough?
Read all blogs about Following the Cloud with Navah Church KC.
Get real-time updates from Navah KC's Instagram & website.
Wanna join us in Lee's Summit? Shoot me an email!
Facing hard times and need encouraged in your faith? Subscribe.