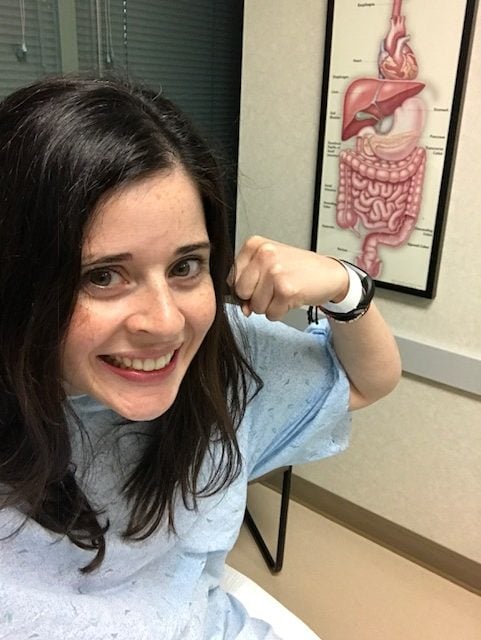 As a colon cancer survivor, I often get asked for direction once someone has also been diagnosed. While this list is not exhaustive, here is a guide for taking those first next steps if you too find yourself diagnosed with colorectal cancer.  
Get Reliable Information
Don't sit on Google and inhale every news article claiming they have the cancer cure. Make sure to get reliable, trustworthy information. Here's where I go:
Find Community
Cancer's scary, but it's a lot less scary when you don't feel so alone. There are a lot of patients logging online wanting to connect and share stories. Each group has its own personality and quirks, but if you're new to this cancer world, here's a few places I recommend you check out to get started:
Also, there's a ton of Facebook groups with niche interests (like colostomates and patients with LARS. Search around a bit and you'll find us.) Instagram is hopping with colorectal cancer survivors, search hashtags like #coloncancersurvivor, #coloncancerawareness and #strongarmselfie - you'll find us there too.
Share your news
I understand a lot of people prefer to keep their cancer private, but trust me - your friends, family and community want to know how you're doing (and they want to help you!).
If you're not a blogger, I recommend setting up an account on one of these sites:
They're created to help patients share their medical updates. If you want to go a bit further, read my page about starting a blog.
Multi-faceted disease
Expect the many dimensions to come into play if you're facing cancer. You cannot fight physically, emotionally, mentally and spiritually at the same time!
If you find yourself hit with emotions when you get good news, or sad when treatment ends, that's normal. 
Good Days and Bad Days
So you have cancer - which means you're going to have good days and bad days. To get through the highs and lows, I plan ahead and schedule events that give me something to get excited about.
When I was first diagnosed, I looked forward to prom. (I was in high school.) After my second diagnosis, a summer full of weddings awaited me, along with friends who cheered me on. 
So get planning, even though you have cancer. Hold your plans loosely, as we all know things can change. But it's really powerful to find reasons to look ahead and hope.
Tap into faith
Last, my guide is not complete unless I encourage you to spend time alone and be still. Make time to work through your illness spiritually. A lot of times, we rush to physically and emotionally address our disease, but we neglect what it's doing to our spiritual lives. 
It's easy for our faith to come under attack.
But faith is often the anchor that will get us through the ups and downs. We can celebrate, as well as take the hits, when our faith is strong. 
If you're curious about my faith, here's several of blog posts about faith where I talk about what I believe, and what gets me through suffering.
If you're searching for faith and want to talk, please let me know. I'd love to listen and encourage you.