My doctor recommended I try the 17 Day Diet when my body wasn't feeling quite right. Here's my experience, pros and cons, menus, favorite recipes for Cycle 1 and why it's the preferred eating plan when my husband and I need to clean up our diets.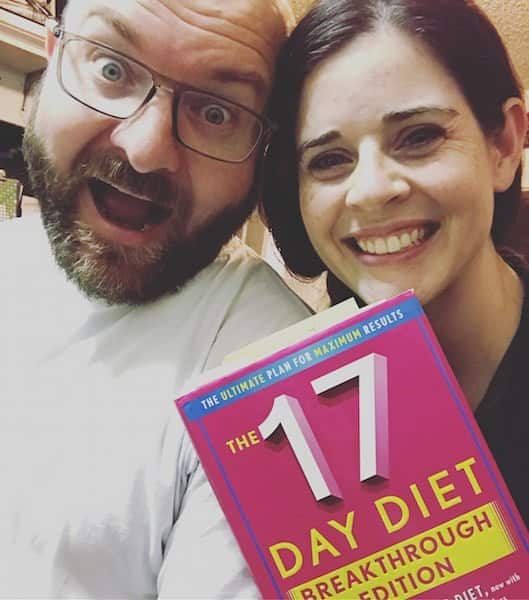 I can't help but celebrate
Guys, I can't help it. I love to celebrate. I love sprinkles. When you've survived cancer twice, every day can feel like reason for celebration. Yet that doesn't mean the calories don't add up. As I've come to terms with getting older (praise the Lord though, life is such a gift), I've also accepted that my metabolism isn't what it used to be. Sometimes, I need to lose weight.
I've heeded my oncologist's advice and gave it a try.
What is the 17 Day Diet?
I've never been a dieter, although I've done a few sugar fasts. But when my doctor suggested the 17 Day Diet plan as something to try (my weight had slowly crept up over the years), I listened to her. The mentality?
"You can do anything for 17 days."
And she was right—that helped it stick. (Even if it does technically involve 3 cycles of 17 days to fully go through it.) But, the eating plan kickstarted me into eating healthy again, which I really need occasionally.
It incorporates all types of wholesome foods into my diet. Although you cut out carbs in the beginning, the cycles eventually add back rice, sweet potato, beans, starchy vegetables like squash and bread. The eating plan doesn't ask you to buy any special products. It teaches moderation with all things.
It's a slam dunk for me.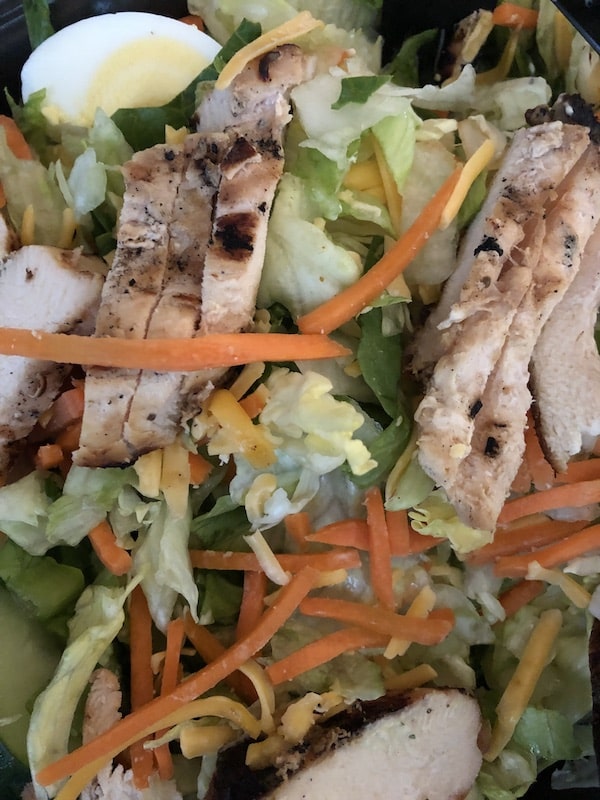 What the Cycles Include
Dr. Mike Moreno developed the diet, and if you Google it, you can find both the book and several articles showcasing the pros and cons. One disclaimer I'd like to add: I don't personally do the 17 Day Diet for major weight loss. Sure, I shed some pounds, but it's ultimately to clean up my eating.
There's debate over whether the data backs up Dr. Moreno's claims about weight loss; just know we follow the diet and cook the recipes because it forces us to eat healthy and in the end, we do slim down.
Cycle 1: Accelerate
Cycle 1 of the 17 Day Diet is the toughest. But it's worth it. Here's what it looks like for us and the menu options:
Kick off the day with hot lemon water.
Usually, alternate eggs and yogurt smoothies for breakfast.
Eat chicken, turkey and fish.
Eat veggies (roasted, steamed, sauteed, grilled—we get creative). 
Eat some fruit (try to eat it before the evening).
Eat yogurt and a little bit of cheese if we're really hungry.
We adore tortilla chips, candy and rice around here, so Cycle 1 is pretty tough and a big detox for us. But, Cycle 1 of the 17 Day Diet is really important, and the 17 days do pass quickly.
Cycle 2: Activate
We usually celebrate when we reach Cycle 2 of the 17 Day Diet because there's relief—we can eat rice, beans, oatmeal and steak again. Here's what Cycle 2 looks like for us:
Alternate every-other day with Cycle 1 & 2 for the next 17 days.
Usually on Day 1 of Cycle 2, we get steak because it sounds so good.
Healthy starches return, which brings joy. This looks like potatoes, brown rice, lean cuts of steak, lean pork and beans.
Activate can be deceiving since you alternate this with Cycle 1 for 17 days but looking forward to starches helps us power through it. 
Cycle 3: Achieve
By the time we hit Cycle 3 of the 17 Day Diet, we're nearly home free. We follow this cycle for 17 more days.
Continue eating all of the foods from the previous cycles.
Add back in some whole grains (breads, tortillas, pastas, and more!).
I'll be completely honest: By the time we've reached this point, we've often slimmed down and are feeling so good, we're in a new rhythm. Sometimes we follow it all the way through, and other times our 17 Day Diet plan stops here.
Cycle 4: Arrive
Cycle 4 of the 17 Day Diet is really about embracing a new lifestyle and way to eat. You've made it through the full plan. Here's how it works:
We're encouraged to design menus based on the 3 cycles throughout the week.
On the weekends, splurge 1-3 times if we want. (Welcome back sugars, healthy foods, alcohol, etc.)
All of the cycles of the 17 Day Diet encourage you to eat fruit and carbs before the evening, and to balance what you're eating with exercise. Common sense stuff.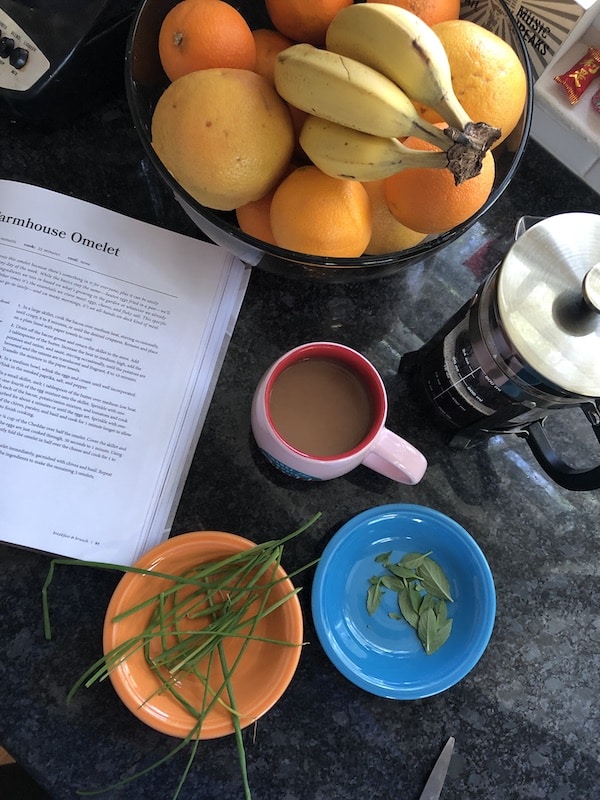 Pros and Cons of the 17 Day Diet
So we've done this diet twice, and admittedly there are pros and cons with the eating plan. Other people will likely have some other opinions, but here's our experience.
Pros
It involves eating everyday foods you can buy at a grocery store or grow in a garden.
You'll likely throw out fewer rotten veggies and fruits from your fridge.
This forces you to learn how to eat healthy snacks.
It changes every 17 days so you feel like you can stick with it.
It doesn't eliminate dairy and some low-sugar sweeteners at the beginning.
Cycle 4 acknowledges life: You'll want to celebrate, grab a burger and fries, make cookies. etc. It shows how to do that in moderation.
It doesn't require a lot of strenuous exercise (which for me as a cancer survivor, is helpful).
It's pretty simple to be plant-based or vegetarian on this diet.
If you like to cook, you'll get some great time in the kitchen. 
Cons
If you don't eat fish (like me), you're pretty limited in Cycle 1.
It does take some time to chop up veggies & cook. If you're short on time, this can be tough.
If you're looking for the best diet to help you with major weight loss goals, it carries some controversy. While my doctor recommended it for me and my health goals, you'll want to check with yours.
Not going to lie, there are times I feel hungry.
If you don't like to (or know how to) cook, you might struggle with this. Eating out can also be hard during Cycle 1.
You may find yourself cooking the same recipes and eating the same foods in Cycle 1 and Cycle 2.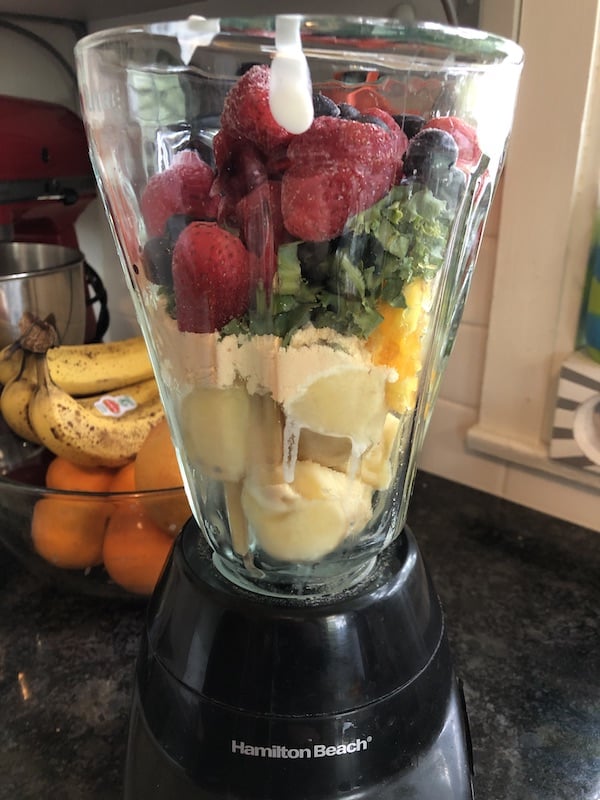 17 Day Diet Recipes
A big part of this diet is cooking, at least in the beginning. I mean you can find some options if you're eating out, but salads and grilled chicken with steamed veggies can only go so far. We cook quite a bit during this diet.
Cycle 1 recipes
Here's some of our favorite recipes (all you can eat in Cycle 1, which is the toughest)
Get a ton of great recipes and menu ideas from the 17 Day Diet Blog.
Eating out on the 17 Day Diet
You've got to be creative and plan ahead if you're going to eat out and following a healthy eating plan, but it can be especially tricky if you're on the 17 Day Diet and in Cycle 1.
Here's what we've found to be options for when we dine out:
Chef salads with grilled chicken
Turkey burgers (everything on the side and no bun)
Steamed veggies
Asian entrees with chicken, steamed veggies and brown sauce
Most fish entrees will work too
Smoothies
By the time you hit Cycle 2, it's a lot easier. We will often order Chipotle or get steaks, or order Asian and Greek food, which comes with some great options.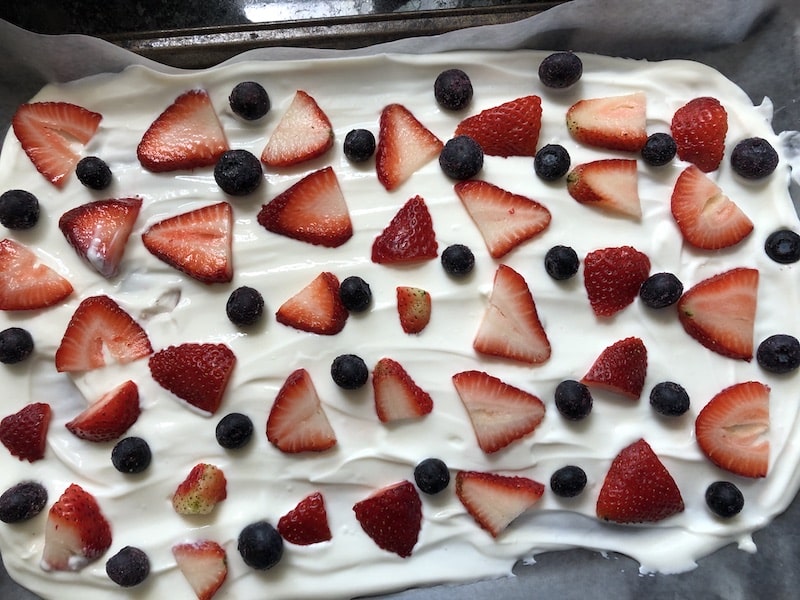 The 17 Day Diet and My Colon Issues
A lot of people wonder if I can follow an eating plan that gets rid of most carbs because of my colon issues. Since I've only got one foot of colon left, I usually need help with fiber and bulking. I can't drink a ton of water, or I'll be in the bathroom all day. Also, post-surgery, I've survived on white breads and pasta, rice, bananas and other soft, low-residue foods.
Honestly, I have experienced loose stools in the beginning stages of this diet, which means I need to take quite a few (5-6 pills) of Imodium each day. (I'm usually taking at least a few pills daily, however, so I just need to be prepared.) I cannot keep up with how much water it says to drink, but I try to make up for that in smoothies and soups.
I do find that the constant bloating goes down, however, when I start Cycle 1 of the 17 Day Diet. I generally start to feel better quickly, and I can tell it's healing my gut. 
The diet helps us eat healthy again and break bad habits—which I need. The low-residue diet isn't meant to be a long-term nutritional option, but sometimes I cling to it for safety and run back to it after flare-ups.
But, when I've got my loose stools under control, I find the number of times I "go" is far, far less when I'm on the 17 Day Diet. When I'm eating healthy foods, my body is producing less waste, so it gives my GI system a rest.
We Recommend the 17 Day Diet
Mike and I have done the 17 Day Diet a few times now, and each time we feel better, slim down and lose some pounds. As we near our 40s, putting our gut health and diets first is more and more important. Because it came doctor recommended for me, the 17 Day Diet has been a good plan for us.
If you're considering this eating plan, be sure to run it past your doctor or nutritionist first. Don't hesitate to reach out if you need any encouragement or more recipe ideas.