"It was worth it - if I went through cancer so I could sit here today and encourage you in your faith - then I'd do it again."
I couldn't believe it. The very words I swore I'd never utter were flowing out of my mouth. Sitting across from a hurting friend whose pain I could only empathize with because I too had "been there" and faced colon cancer way too young, the phrase effortlessly came out of me without any hesitation or pause.
I barely recognized what I had said at first. I just so badly wanted to encourage my friend and help her feel better. As she soaked in my words, I could tell the encouragement meant a lot to her. She too wanted to believe God could use colon cancer for her good.
As soon as I said the sentence, it was like one of those moments in the movies where time stops. At least it did for me. I'd just hit a major milestone on my cancer journey. Instead of cursing cancer or feeling sorry for myself, I instead spoke about cancer graciously.
Not only had I been able to see the worst thing in my life as a positive, but I said I'd willingly do it all over again. My words were just flowing.
My friend responded to what I'd said and kept talking, processing her own journey. Meanwhile, I tried to listen and stay engaged, but my mind kept slipping away.
"I seriously just said having cancer was worth it if it leads to helping people like this."
Time had healed more than my belly wounds and heart; it also healed my faith.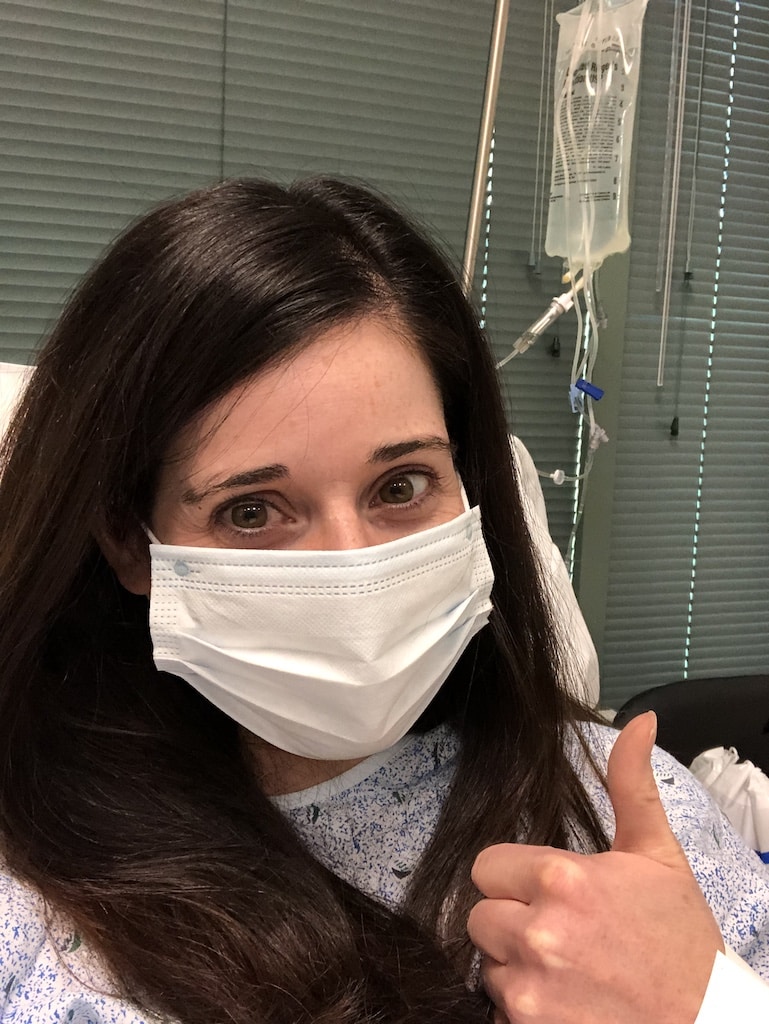 Joy in Suffering
Many New Testament writers allude to an incredible hope that we can find all throughout the Bible. They tell us to persevere through trials because suffering brings endurance and maturity. They tell us to rejoice when we're struggling because that's where true joy is found. The way I read it, in my own words, they tell us to keep going when we struggle because one day, it will all be worth it. 
Yet as much as I wanted to believe these verses are true, I'd never really experienced what they meant. Joy in suffering felt like a lofty goal, a nice verse to memorize or even a Hallmark card.
Yet in that coffee shop, engaged in conversation with a fellow colon cancer survivor, it happened for me. God's divine purpose for my suffering and pain connected to my calling and testimony. I had joy as I spoke about my trials. I saw my cancer differently. And every day since that conversation, I haven't viewed facing colon cancer the same.  
Finding joy in suffering doesn't mean the memories from painful, awful moments go away. It also doesn't mean all of our setbacks get reversed and we no longer have tough days. But what it does mean is that we can bounce back and cling to verses about hope wholeheartedly, trusting that our pain is temporal and God hasn't left us hanging.
Prayer: Father, help me trust in your promises that say my trials will result in praise. Help me find joy in my suffering, one day. And if today's not that day, surround me with people who will encourage me to keep going. I want to believe and hope. Help me hang on until I find that day. In Jesus' name. Amen.
"In this you rejoice, though now for a little while, if necessary, you have been grieved by various trials, so that the tested genuineness of your faith—more precious than gold that perishes though it is tested by fire—may be found to result in praise and glory and honor at the revelation of Jesus Christ." - 1 Peter 1:6-7 ESV
This devotional first appeared in the Monday Morning Survival Guide. Subscribe to get next Monday's devotional emailed to you.
You Can Survive This!
Get a devotion, prayer and journal prompt to help you face each week. Subscribe to the Monday Morning Survival Guide.