When I transitioned out of my full-time role in May, one big goal was to visit a few family members at their homes. My brother and his family live in Iowa, and some of my extended family members live in Nebraska. So we found a week that worked for everyone, I planned a route and last week Mae and I loaded up the car and took off.
Usually we visit as a family of three, but Mikey needed to work and I felt a tug to spend quality, one-on-one time with Mae. He gave us his blessing to go. I was excited to spend a special week with my girl.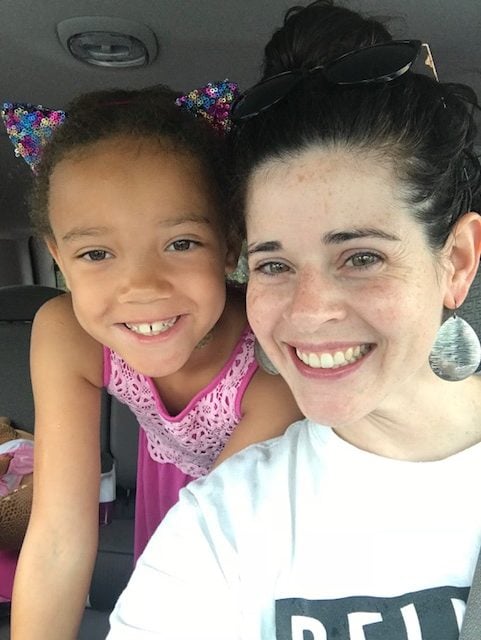 The trip kicked off with a cherry limeade (me), birthday cake shake (Mae) and corndog nuggets. It only went up from there - which according to both of us was a great start. Our familiar Missouri highway curved into Iowa cornfields and led us to my brother's beautiful home where for several days I woke up to my eager 5-year-old nephew cracking open the guest room door with a big smile on his face. Ever so quietly he'd whisper "Good morning Aunt B!" and wait for me to wave him over to jump in the bed with me. We loaded up with candy from a parade. We ate great Mexican food. It was a fun time.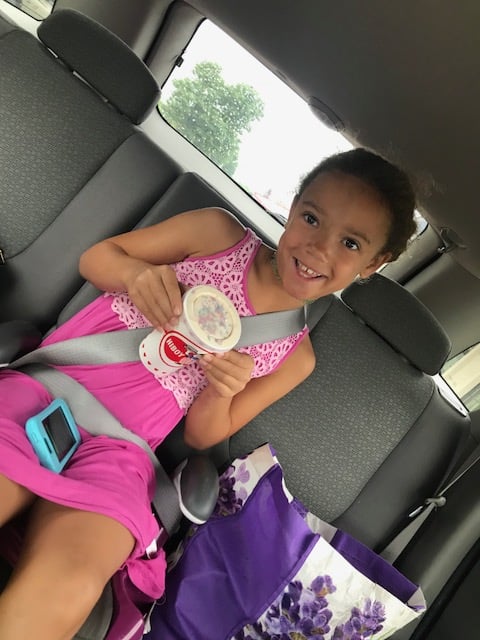 After a few days, we got back in the car and hit the highway to pass more cornfields, but this time we saw big windmills standing tall and a few fields with cows sprinkled in. We made it to Nebraska where we were invited into more beautiful homes to see and catch up with family. I had lunch at one of my absolute favorite places to eat, Amigos, twice. The kids bowled and I got to teach my sweet second cousin how to bake homemade brownies. (Here's the recipe we used - it's a good one!)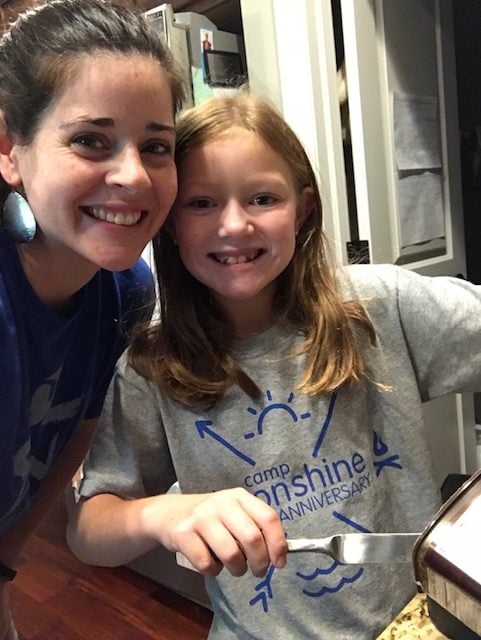 During the week, we ate powdered donuts in the car for breakfast. Mae learned nearly every song to the "Into the Woods" soundtrack word-for-word. I devoured a short book by A.W. Tozer that was tucked away on my cousin's bookshelf. And I logged on to social media only once (did you see the cool bookstore we found in downtown Indianola!?). I didn't feel the pressure to reply to emails and work. It was truly a week of rest, a "Selah" for my soul.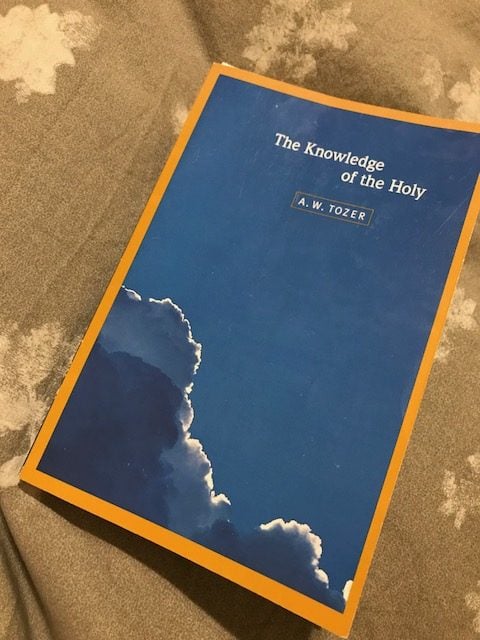 We both missed Mikey (Mae ended up crying and needing to call him before bedtime the second-to-last night.) But it was another special moment to explain I understood how she felt and this is what "Absence makes the heart grow founder" means. I couldn't help but think of our roomie Doc too, who left for YWAM Australia almost a full month ago.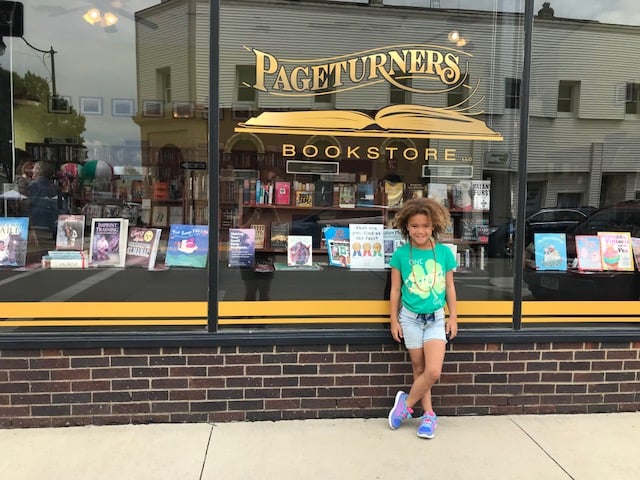 We were gone six days and it's one of those things where you imagine what it will be like in your head, but then it turns out even better than expected.
For example, we knew the hot air balloon festival would be happening in my brother's town but we didn't expect to see several balloons land in his neighbors' yards. I got goosebumps watching them come in.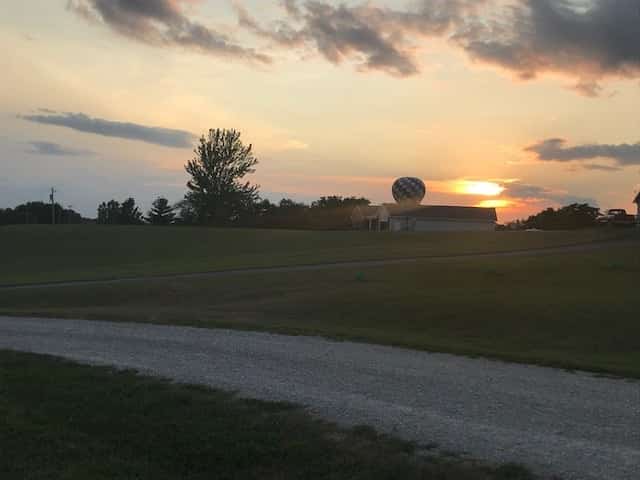 I expected to see Mae play with her cousins, but I didn't expect my own sweet nostalgia when I watched her run free in my cousin's backyard alongside a ton of other neighborhood kids and weave in and out of houses - a little slice of what growing up was like for me.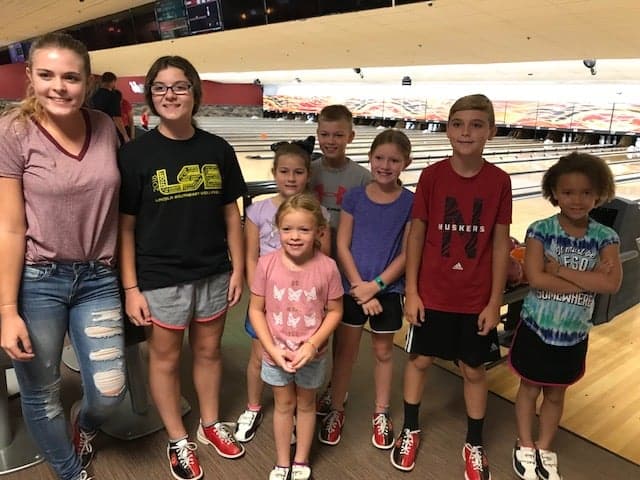 I love how sometimes we have our expectations or assumptions of what something will be like, and then they're surpassed beyond what we could have ever hoped.
The generous hospitality we experienced, the cherished new memories, the reminiscing of the old - I have no other word but "epic" and I'm so thankful for a blessed week