Eight years ago, I swore I would never get another tattoo.
Don't get me wrong – it was a very thoughtful gift from my husband. He wanted me to celebrate my "cancer free" anniversary in a big way.  So on a snowy, January night, I handed Whispering Danny, one of Kansas City's beloved tattoo artists with a passion for cancer survivors, a drawing of the blue star for colorectal cancer. He sketched it out, and what felt like a painful eternity later, I had my first tattoo.
It was empowering and strengthening – a forever reminder of my cancer journey.
But it was also one of the most painful experiences of my life, and I swore I'd never do it again.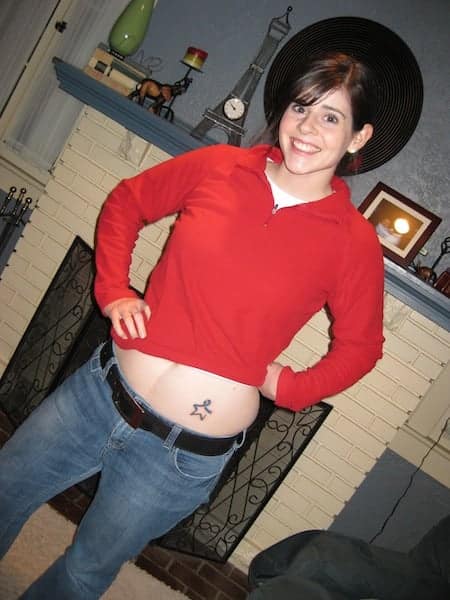 Things Change
I've often heard pregnant moms explain how their love for their children overshadows the pain that accompanied their births into the world.
This was not the case with my blue star tattoo.
After awhile, I hardly noticed it anymore. It became like a mole or freckle – blending in as part of me unless someone spotted it and started asking questions. But when the questions came, I'd always mention the pain that accompanied the buzzing of the needle gun, promising to never do it again.
But one day, things changed.
I changed.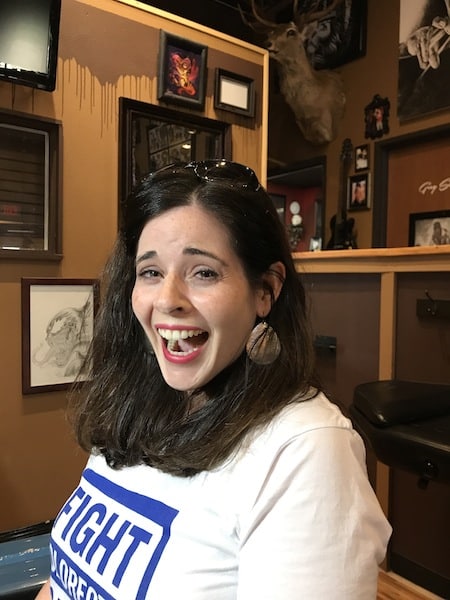 Fighting Back
Over the past several years, I've gone through a process that's changed and transformed me. I often feel like a butterfly looking back at phases from when I went from a fuzzy caterpillar to winged creature. I am healed physically, emotionally and spiritually. I live free of the lies, pains and disappointments that used to bind me. It's not that I don't have stressful moments or bad days, but they don't wreck me like they used to. By God's grace, I can stand up again if I'm struck down no matter what may come my way.
Simply put, I've been set free.
Many years ago when the healing process began, Psalm 11 came into my life and offered explanation for the brokenness. It explained invisible enemies are out there shooting arrows at the upright at heart.
The pain began to make sense.
Once I began to notice the invisible enemy arrows shot into my life, the process of their removal began. Some of them came unwarranted; others were consequences of my own actions. But in time, with a lot of grace, I recognized I was not as powerless as I once felt.
I began to deeply believe.
Words like "forgiveness," "grace," and "faith" made a lot more sense. Eventually, I saw a new mission in front of me. I'd been given my own set of invisible arrows to fight back with – not only for me, but for those God's put in my path.
Arrows like love and joy. Peace and patience. Kindness and stillness. Prayer and petition.
Arrows designed to set captives free.
So that's why I got my arrow tattoo. It's for freedom.
Freedom for you. And freedom for me.
It is for freedom that Christ has set us free. Stand firm, then, and do not let yourselves be burdened again by a yoke of slavery. Galatians 5:1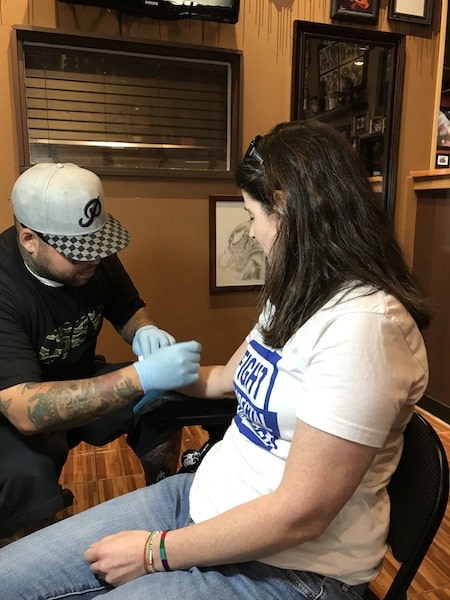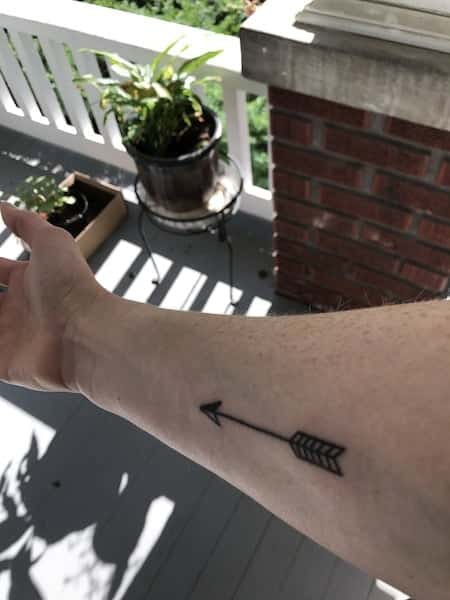 Big thanks to my friends at Sparrow Tattoo Company in Mansfield, TX; I'll forever fight in honor and in memory of my fellow colorectal cancer fighters.