Many of you who follow me on Instagram know I've become an avid gardener. Years ago, our friend and roommate, Doc, helped build the garden in our backyard and taught us how to work the soil. Over the years I've tried to apply what I learned from her. Some years have brought success and others have been massive failures (remember lessons from my not-so-great garden last year)? But this year, I rolled up my sleeves and determined to try my hand at gardening again. Overall, it's going well.  
COVID-19 set a good stage for this year's garden. More time at home didn't only drive me to the backyard, but it opened up time in my schedule to learn. I can only take so many headlines and sad statistics about the pandemic, so many evenings this spring, I'd get off social media, turn on gardening webinars and scroll through my favorite gardening app to learn the tricks of the trade.
Gardening metaphors
Just about anything and everything involved in gardening can be used as a spiritual metaphor, but one lesson I'm learning in the midst of a global pandemic is this: Identify what's a sprint and what's a marathon. This is important for the garden to keep growing.
Some situations require quick action, like a sprint, because time is limited and the window of opportunity won't last long. I've seen this apply not only to sowing seeds in a certain window but also to situations like accomplishing work projects, setting boundaries for a tween daughter, supporting a racial justice event, and rescheduling a first-available colonoscopy. Fast action and quick thinking became key.
But other situations have become more like a marathon, a slow season where the effort and energy must be spread out. Planting tomatoes and melons, for example, requires patience and waiting. I've seen this mindset flow into restoring relationships, inner healing, and things like losing weight or breaking bad habits. Even looking ahead to fall and winter, and wondering what COVID-19 will look like, requires endurance. We're in this for the long game.
I understand why God put our first parents, Adam and Eve, in a garden. Everywhere you look, there's a lesson to learn. This year, a time when everything's been either changed or canceled in 2020, the garden has revealed a huge survival key. We must pace ourselves and realize the situation we're in. Sometimes, we're in a sprint. Other times, a marathon. But if we keep at it, we'll keep growing.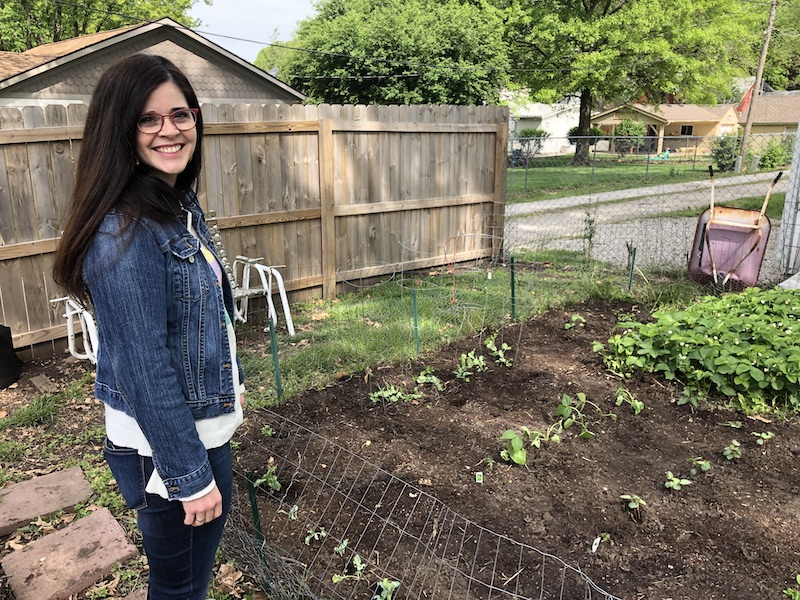 Prayer: God, I need you! Show me what situations need quick action—where should I be sprinting? Give me insight. What's a marathon? Help me have patience. I ask for grace in every situation and season. No matter what, help me keep growing. In Jesus' name. Amen.
He replied, "Because you have so little faith. Truly I tell you, if you have faith as small as a mustard seed, you can say to this mountain, 'Move from here to there,' and it will move. Nothing will be impossible for you." Matthew 17:20
This devotional first appeared in the Monday Morning Survival Guide. Subscribe to get next Monday's devotional emailed to you.
You Can Survive This!
Get a devotion, prayer and journal prompt to help you face each week. Subscribe to the Monday Morning Survival Guide.