He was a bull in a china shop, and I mean that in the most loving way. If John could read this description about himself, I imagine he'd say,
"Damn straight."
I first encountered this man in a bright, white hallway. He was, let's just say, talking like a passionate, confident sales guy on the phone.
His insistent voice echoed around every turn.
I honestly wasn't sure what to expect from him a few minutes later during our scheduled interview.
With a camera in his face and a simple question asking, "Why is colorectal cancer a problem?" he offered a powerful answer. I immediately knew we had a star.
But it's not the camera nor the photos that lit up John MacLeod and his story, leading him to become such an influential voice in the colorectal cancer community.
It was the love between John and his devoted wife Angie who'd traveled with him to Springfield because she knew once we met him, he would shine.
It was his confidence unlike anything I'd ever seen.
His incredible hospitality. (Last year, I got stranded in Arizona and immediately called John and Angie. It was a no-brainer that I stay with them in their vacation rental.)
His tenacious attitude that seemed to disregard what other people might think also made him shine.
John stayed true to who he was, and it's what I personally loved most about him. It's what both challenged and stretched me, and has left me forever changed.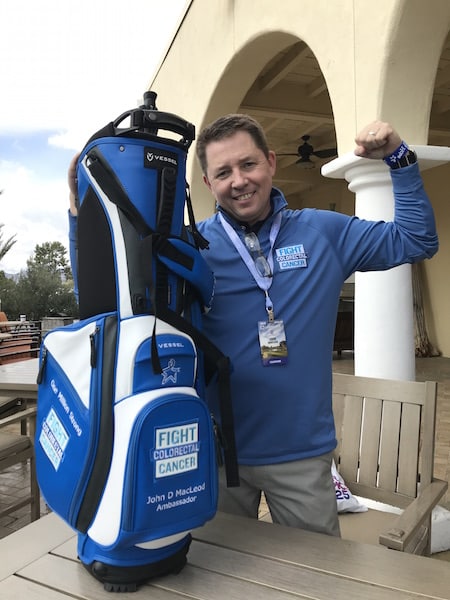 In the days where I found myself fatigued, unsure of what else I had to give, John's insistence to keep going reminded me - we fight so nobody's stranded. Nobody's alone.
He always made sure I knew someone was in my corner. Also, he was quick to respectfully put a drink in my hand. But not just a drink, food if I was hungry.
I'm convinced the man would have bought us a private jet if he could have.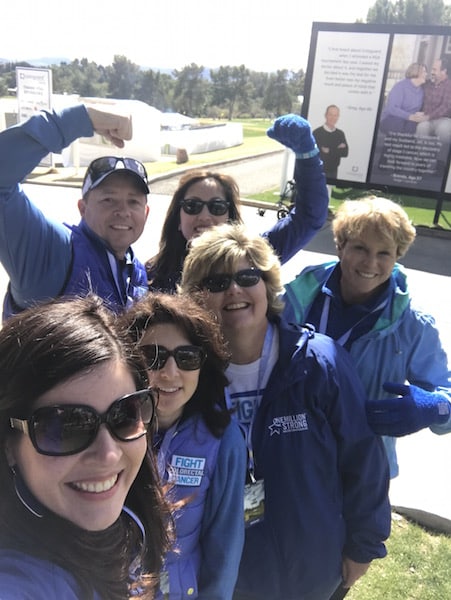 His boldness led to thousands of dollars raised for Fight CRC - an organization he loved so much.
I wouldn't doubt if he went and got a secret tattoo of the logo somewhere on his body. After all - he put it everywhere else. On his shirts, his jackets, his golf bag and even the bottom of his pool.
If you knew John, you knew about Fight CRC and everything we stood for.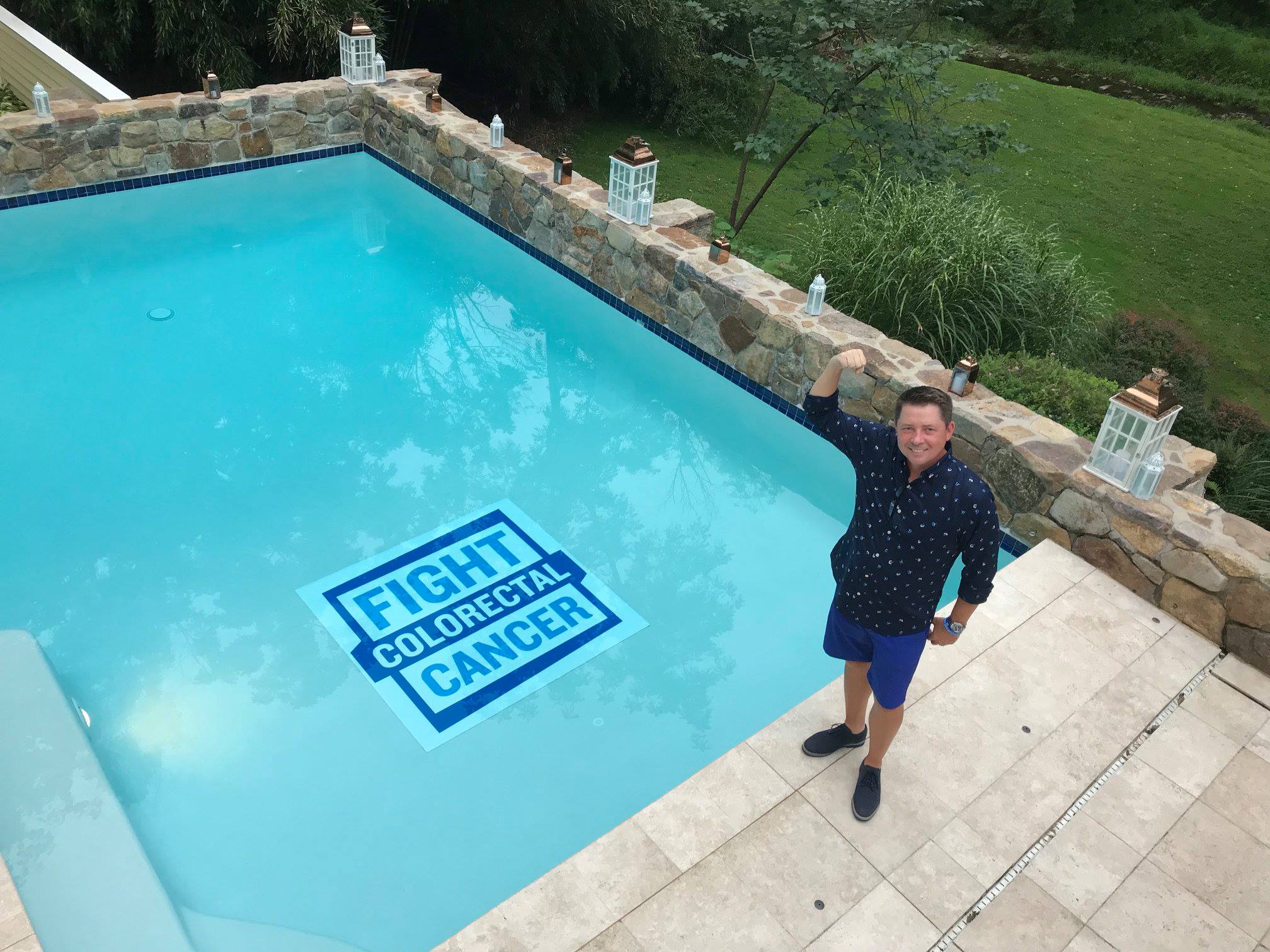 It always struck me that he was so passionate, so devoted, to an organization he'd fallen into as an ambassador. But as I got to know him, I realized where his passion came from.
He lived and breathed to unite and cultivate a Fight CRC family.
Like a father watching over so many of us, he wanted us to feel supported, seen and like somebody cared.
To lose John is a tremendous loss, we are all mourning today.
More than ever, I think it's important we not say John "lost his battle to cancer."
Because if you knew John, you knew he was a valiant fighter determined to win... winning was kind of his thing.
The man would not stop unless he reached the top - the top of the fundraising list.
The top of the golf course.
The top of the organization's leadership.
The top of the country's leading doctors and clinical trials at the NIH.
Yesterday, he beat us to the finish line of life, the top of life's experiences, death.
I will miss this guy, I'll miss his smile, his heart and his influx of #StrongArmSelfies. I'll miss watching him irreverently tell cancer "FU!" as he made such vulnerable updates and posts.
I'll miss his crazy ideas for taking Fight CRC into every conversation, and the hope he carried for late-stage colorectal cancer clinical trials.
But just like I still carry the memory of many other survivor friends who I've said "goodbye" to long before I felt ready, I will keep fighting for John so that, in his words, "no one fights alone."