During our Epic Midwest Road Trip this summer, I listened to a powerful podcast by Dr. Tony Evans that encouraged me to take on a social media fast to receive direction, confidence and deliverance.
The Lord knew social feeds got more of my heart's attention and devotion than many other priorities in life, and I felt a nudge to stay off of them.
I made a commitment to not log on to Facebook, Twitter and Instagram until I felt a "green light" to log back on. I ended up staying away from social feeds for 12 days.
A refreshing and insightful time, it taught me a lot about myself and technology. As I've slowly started to log back on, I'm seeing major lessons emerge.
3 Things I Learned from a Social Media Fast
I am in the choir of tech-savvy people who either power down or disconnect and come back saying it did their minds and bodies a lot of good.
Truth be told, I expected this "refreshed" sensation. I needed it.
But I didn't expect several things, and I'm thankful to have learned more nuggets of wisdom during the social media fast.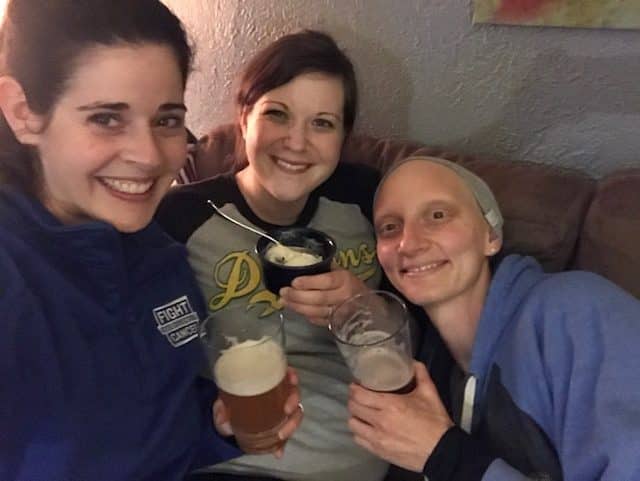 #1 The spirit of comparison isn't only on social media
Social media is to comparison what Vegas is to gambling... it makes it easier and accessible, but it's not the only place for it.
Before my social media fast, I struggled with looking at others' lives and comparing them to my own - the houses and kids, the freshly-painted toenails and summer vacations. I wasn't conscious to most of my thoughts (many of them said I wasn't good enough) until I stopped and analyzed them one day.
Ouch. And yuck.
I realized my longing, wandering heart couldn't find the direction and confidence it wanted partly because I spent so much time scrolling through what everyone else did and felt called to.
I assumed when I stayed off social media (and removed the temptation to compare), this would go away.
Wrong.
I did a social media fast while traveling across multiple states and staying in several family members' homes. I found the temptation to compare didn't cease to exist - it took on a new (or old school) form.
God used my social media fast to show me that anytime we're invited into someone else's life - through a social post or a dinner at their home - we will be tempted to compare their lives with ours.
If we don't catch our thoughts, we will quickly fall into unhealthy comparisons.
But there is hope!
If we pause to recognize our thoughts and find gratitude for what God's given us, we will put the spirit of comparison to shame.
And, we'll experience the real reason we're supposed to get together and vulnerably share - there's hospitality and love, joy and deep relationships awaiting us.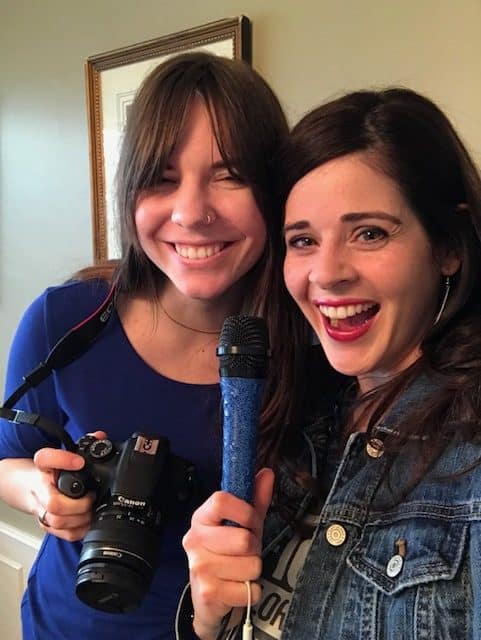 #2 God will find a way to give me the news
I hesitated to do a social media fast because I feared I'd miss something. Many of us keep up with one another via social media these days, it's like an ongoing, year-round Christmas card.
However, as I fasted, God reminded me He is bigger than any media outlet or news feed.
Although I didn't log online, He brought important news involving two friends and their family members to me through face-to-face conversations during the 12 days. It was important news I wanted to know, I would have felt horribly if I didn't offer my support and care.
But I didn't need social media to be notified, and that blows my mind.
I can trust Him to deliver the news I need to know.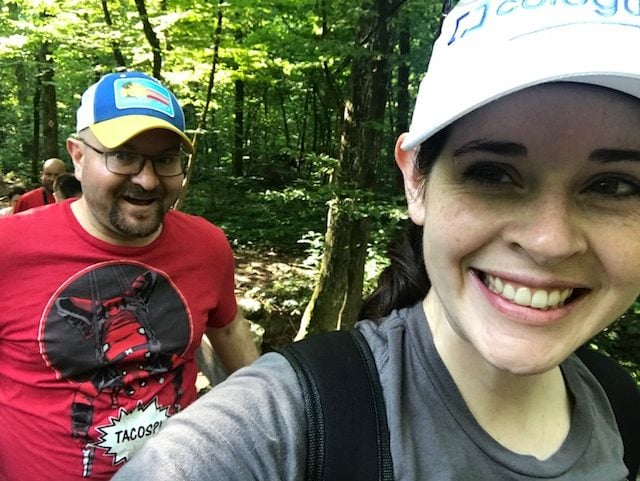 #3 Finding and defining the purpose of social media is helpful for boundaries
I knew this in my head, but not until I put myself through 12 days of staying off social media did I feel it in my heart:  I need a purpose for logging online.
As I entered the social media fast, the parable of the sower and a picture popped into my mind.
I saw social media as a field. Our posts - our pictures and blogs and opinions we share - were seeds.
It's a jungle out there, eh?
As I thought about this picture, I felt challenged to cast out (and carefully, selectively, pick up) good seeds... seeds that offer hope, peace, acceptance and love.
Seeds that encourage and build up, seeds that invite and unite.
Healthy next steps for social media
The parable of the sower became a great picture that helped me define why I use social media, and how to continue using it in a healthy way.
There's a lot of people logging on each day looking for something bigger than themselves.
People need hope. They want to laugh. They want to feel connected. So, they turn to social media.
They're in the field.
What I learned after 12 days of staying off social media is that I should disconnect and stay out of the field forever. The outlet itself is not the enemy.
But when I'm on social media, I must be sharing goodness and love.
And like all good things, this powerful tool be used wisely.