Ten years ago as a starry-eyed first-time home buyer, I walked into each room of our farmhouse and dreamed of its remodeling possibilities.
New paint, updated curtains, furniture and furnishings.
While the 1920's-era house had so much character already, I wanted to add our special touch. The kitchen provided a great opportunity and we decided to do a farmhouse kitchen remodel.
Starting on Kitchen Remodel
The kitchen was rough to begin with... even 10 years before we began.
When we moved in, outdated, beige and tiny were a few words to describe our kitchen. Peeling floors, stained counter tops and an outdated dishwasher needed to go, too.
Plus, the kitchen was/is very small. We figured there had to be a way to open it up to allow for more people and flow.
We needed more space to not only make our meals, but to host people. For some reason, when people come over, everyone likes to congregate in the kitchen.
Calling in the Kitchen Remodeling Expert
We called in the expert (who happens to be a great friend as well) and he drew up a masterful plan for a farmhouse kitchen remodel.
We were glad he came because Mike and I had a few ideas, but when he saw the space he had many more, practical ones.
He came up with an idea of how to move the fridge into the wall and create even more counter space. He recommended granite countertops and stripping the floor down to the original hardwood.
After he sent over a quote and recommendations, we prayed and made plans.
We got our finances in order.
Soon, a dream kitchen remodel was underway. As I mentioned in my post about the new custom shelves, the remodeling taught us good life lessons.
At the end of the project, it left me realizing this:  in transformation, there's a clear before and after.
So with that, I present to you our new farmhouse kitchen. Enjoy the pics!
Farmhouse Kitchen Pictures Before and After
Enjoy pictures from our 1920s bungalow kitchen remodel!
Before pictures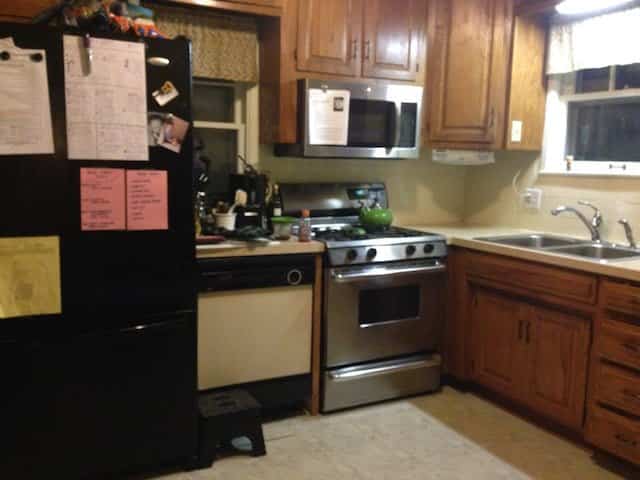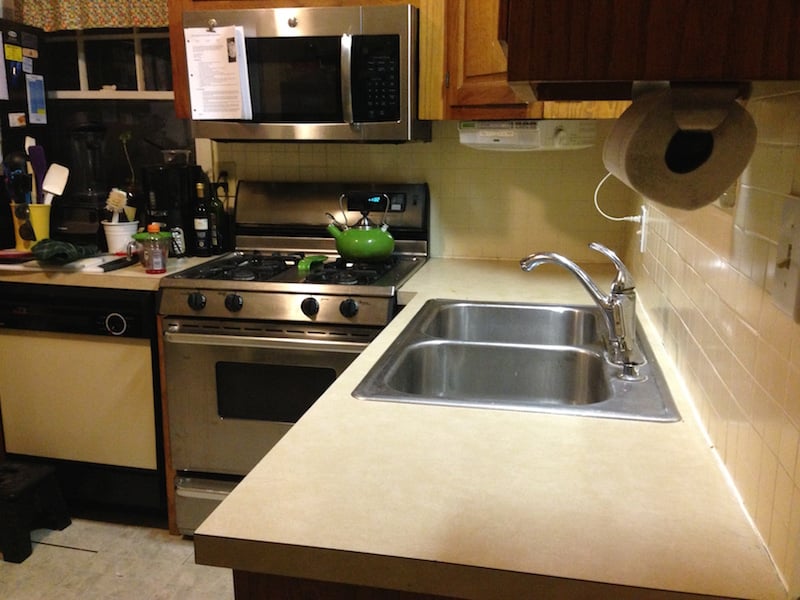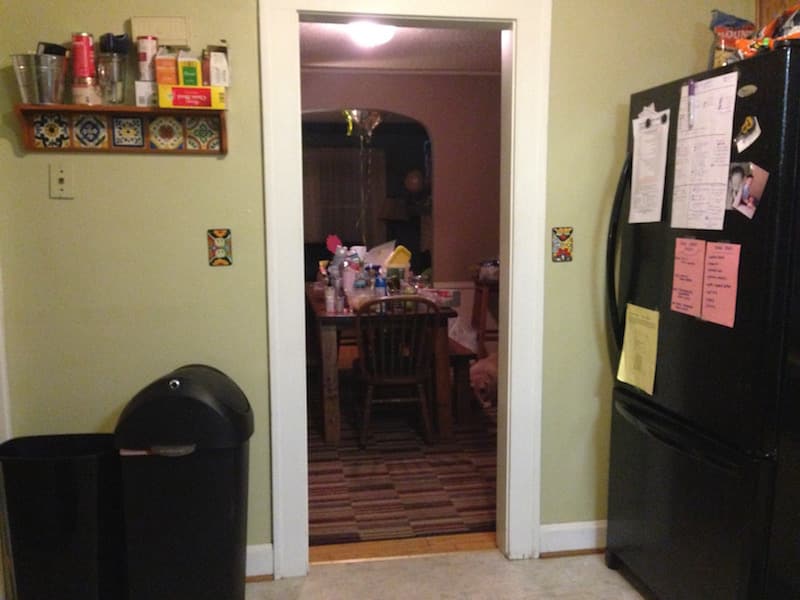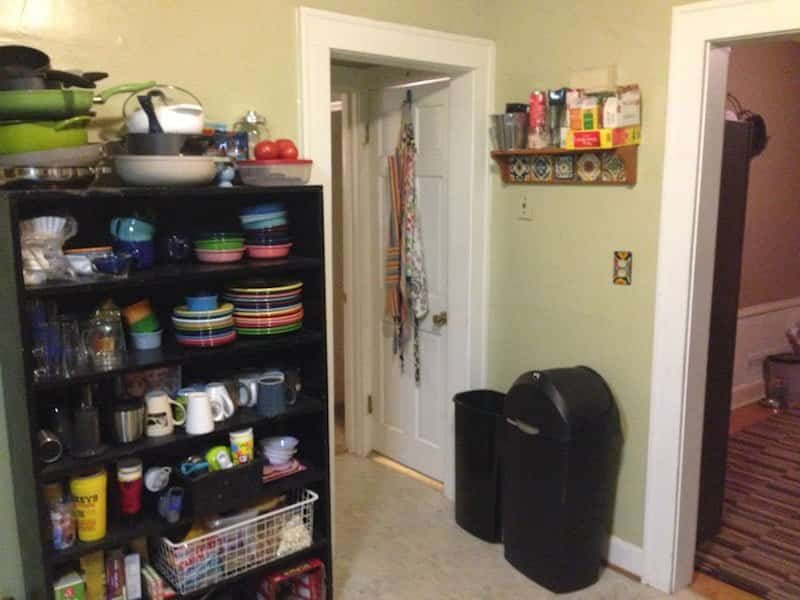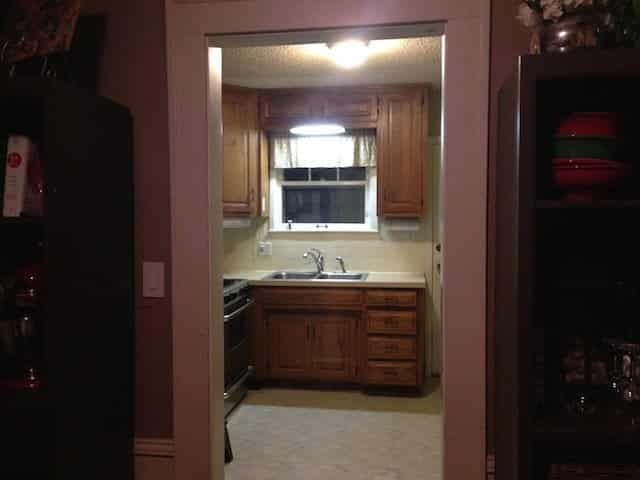 After pictures - dining room and farmhouse kitchen remodel!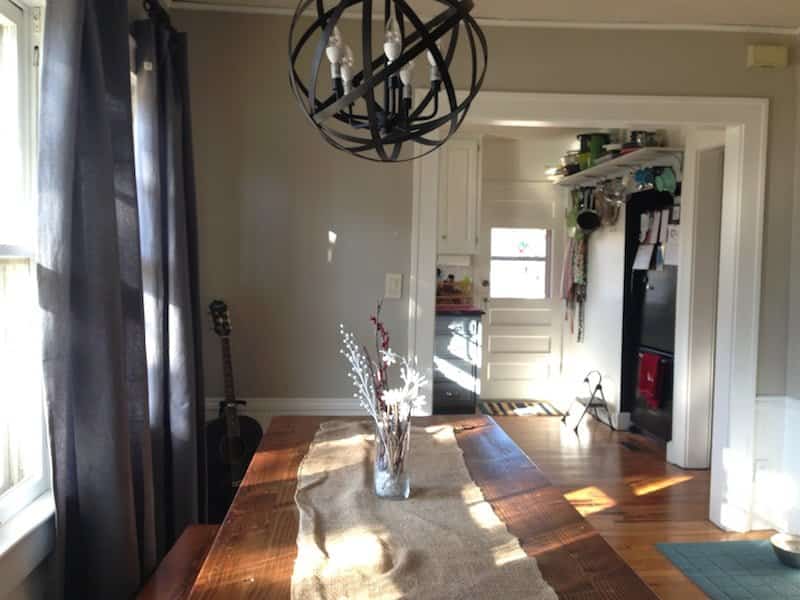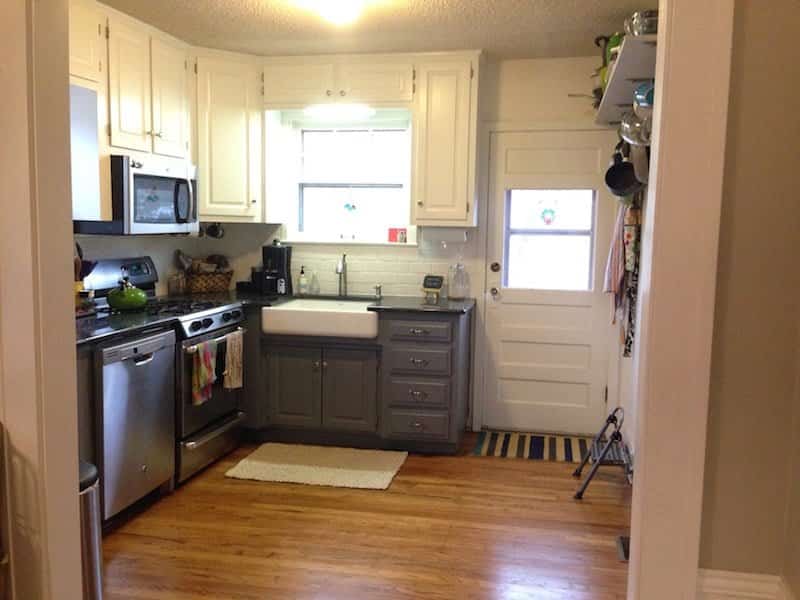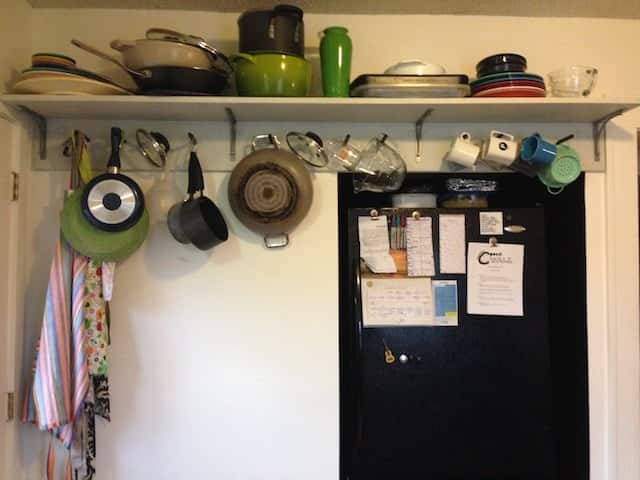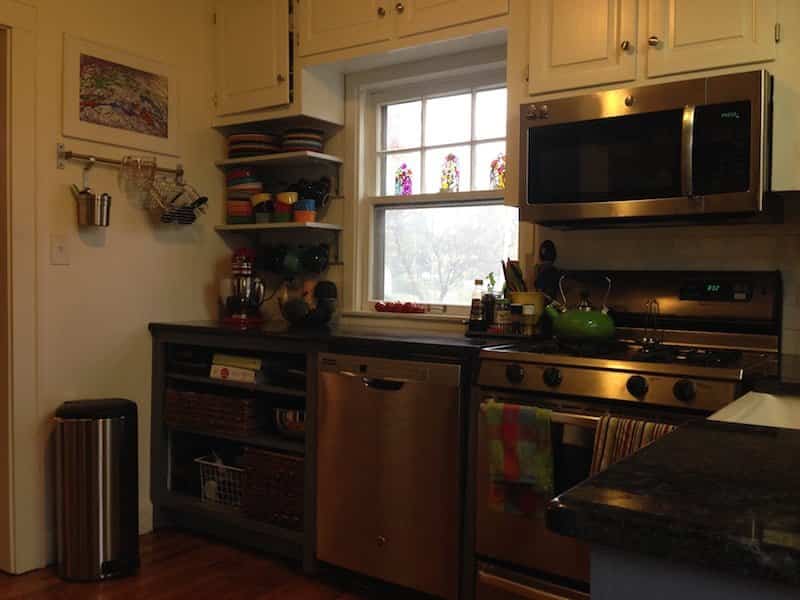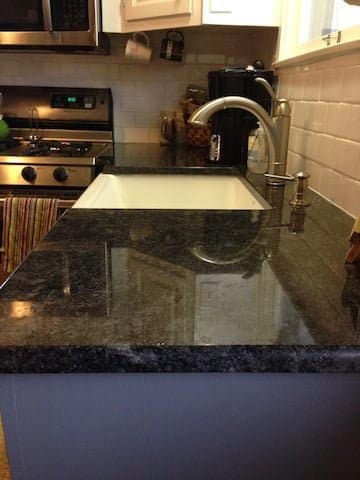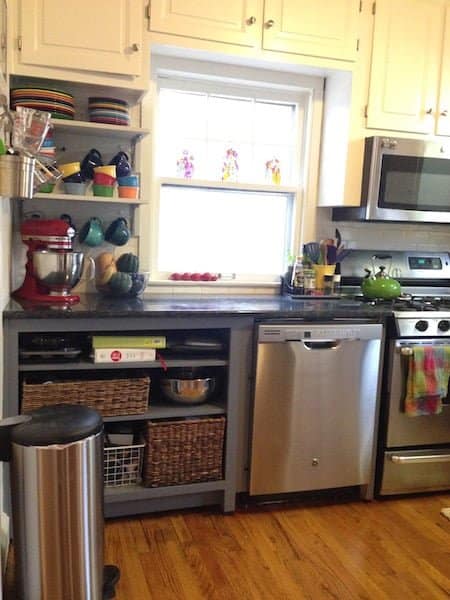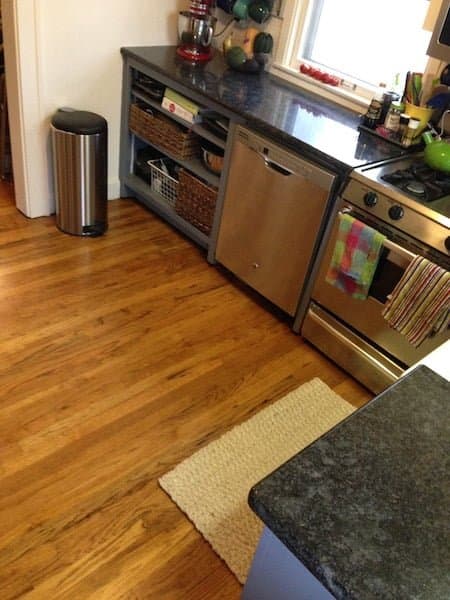 (Surprise! The original hardwoods were hiding!)
What All Did We Do to Remodel the Kitchen?
We gutted, updated, tore down and rebuilt! Here's a list of what went into this kitchen remodel:
Tore into a wall (that backed up to a closet) and moved the fridge into it.
Widened the narrow opening from the dining room to the kitchen
Custom-built open shelving for where the fridge used to be
Installed farmhouse sink and new faucet
Brought in black, granite countertops
Painted the cabinets & replaced hardware
New subway tile backsplash
Updated dishwasher
Painted walls and trim
Custom-built wall shelves for dishes and pans
Refinished the (hiding!) hardwood floors
Oh - and like that new trash can? It's the small stuff...
BONUS: The dining room got new paint & chandelier too!
It's a whole new room, and oftentimes it feels like we have a whole new house!
I will forever remember 2016 as the year of the farmhouse kitchen remodel and am so grateful to all who helped make this happen!