Do you remember the sweet taste of nostalgia we were experiencing this time last year? I do. I was one of those people who dug up pictures and journal entries from as early as 2010 and posted some highlights from the decade. A few of the highlights, like becoming a parent, accepting a dream job, and meeting dear friends, were so fresh, I didn't need much prompting to remember.
Gratitude came easy around this time last year and I was hopeful about 2020.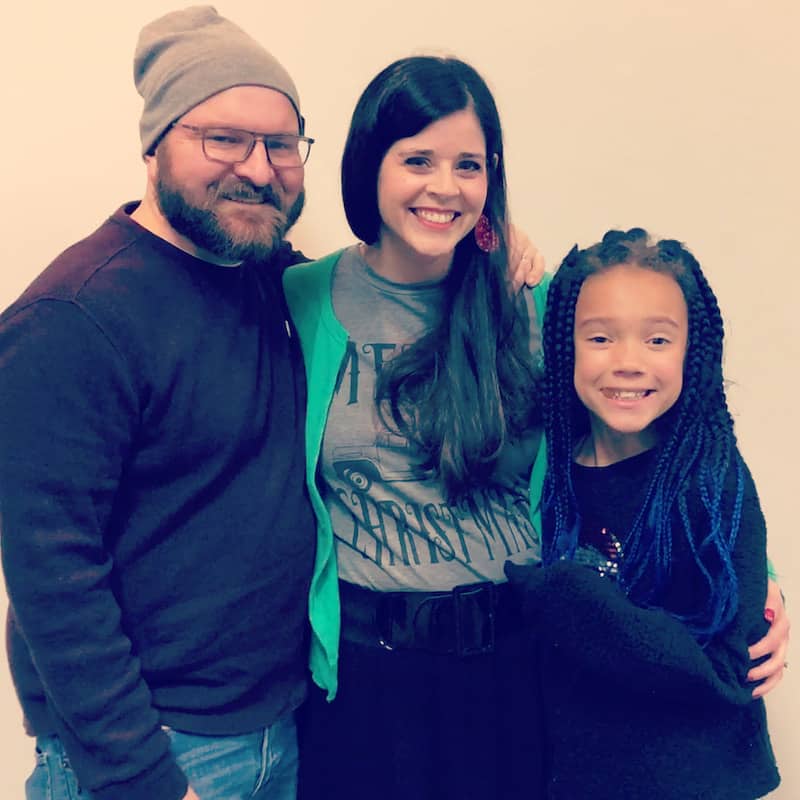 Invest
Every January 1, I sit down to review the past year, make new goals, and pray over the upcoming 12 months. I often feel God leading me to one word for the year, and for 2020, the word was invest. Most years I think I understand how the word will play out, but it usually takes me down a different path. I expected 2020 to follow suit, but nonetheless, I took a stab at making plans for how it could look. 
In early January, I planned a fun date night in downtown Kansas City for me and Mikey to invest in our marriage, what I hoped would be the first of many. I'd just been hired as a publicist for an author wanting to build his brand, and I was excited to invest in my freelace communications business.
I had a goal of calling a financial planner to learn how to start investing for retirement as a self-employed person. I had a few vacation plans in mind. After a pause from advocacy, I was ready to invest in the cancer community and attend Fight CRC's Call-on Congress again. Fueled by the Chiefs Super Bowl win, anything seemed possible.
This was going to be a great year... so unlike the challenging 2019.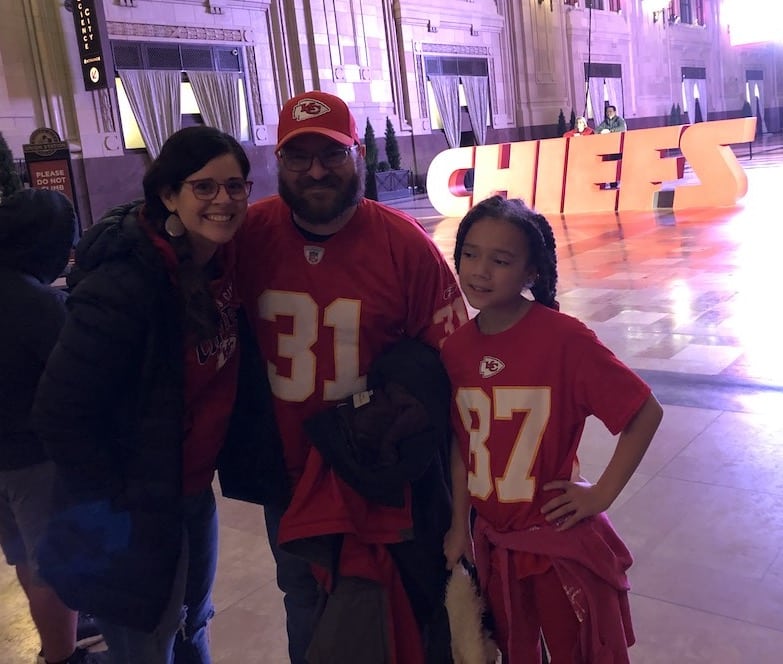 Publishing a book
A project I had been dreaming up for well over the decade—my book—was in motion. I'd recently signed with a publisher and I couldn't wait. This time last year I was investing time and money into the book launch and planning where I would travel for book signings, hoping to hug many people who resonated with my story.
And then... Covid-19.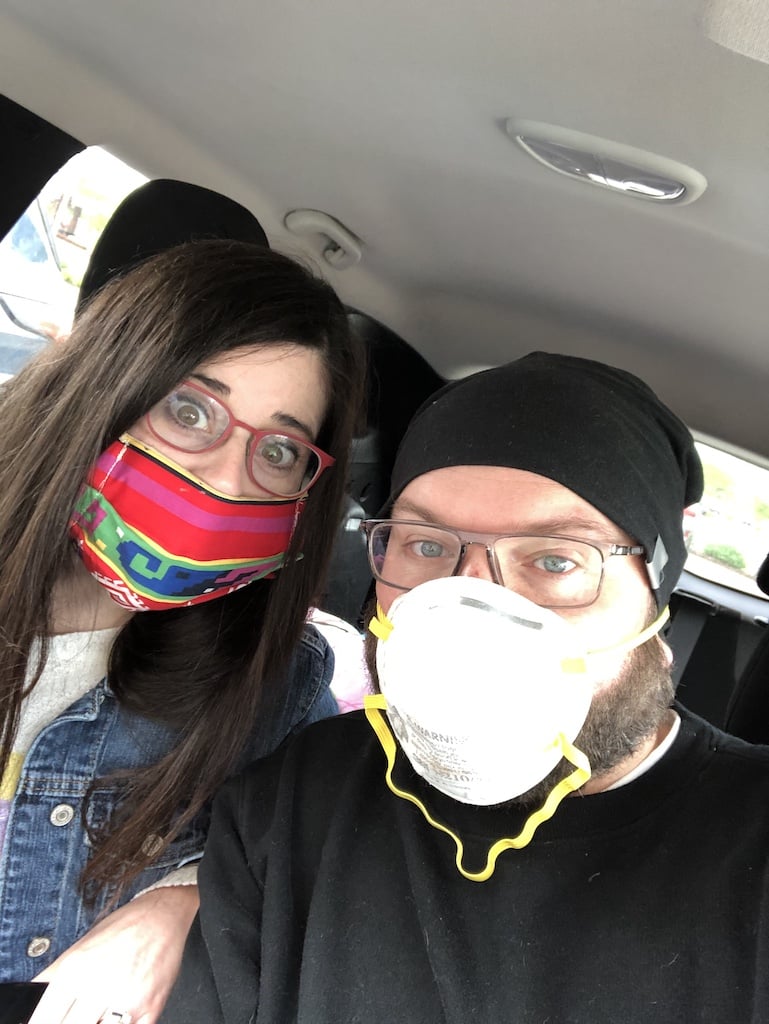 All 7.8 billion of us 
I suppose it does bring some consolation that I'm one of 7.8 billion people on the planet who can attest to the hardships of facing the world's largest health crisis since 1918. I'm not the only one who has just survived a really tough year.
Covid-19 has affected every city, country and nation alike—nobody is immune from this invisible virus that barely shows up in some and leads others to the end of life. Even if you've not contracted it, you're affected by it.
Just try to buy three cartons of Clorox wipes or step inside a packed arena to cheer on your favorite team... you can't.
A never-forget moment
I'll never forget where I was sitting when my phone lit up with an emergency notification: the World Health Organization had just declared Covid-19 a global pandemic. I was at the FCA Support Center (one of my clients) and our team was huddled around a large, oval table in the "War Room" passing magazine proofs back and forth. We weren't yet thinking about the importance of hand washing, social distancing and masking. We were just looking for typos.
Health was on our minds though because Jill, one of our team members, didn't feel well. She was really pale and she thought she was fighting a sickness her young son had passed on, or an ulcer. Once we departed that day, none of us had any idea that getting the magazine to print would soon become the least of our worries.
Within days, the world started shutting down. The NCAA tournament was cancelled, toilet paper shelves cleared out, and the kids' spring break didn't end. But it didn't stop there for our team.
In an uncanny series of events, Jill was diagnosed with stage IV colon cancer at age 40. Our connection soon went far beyond the publication.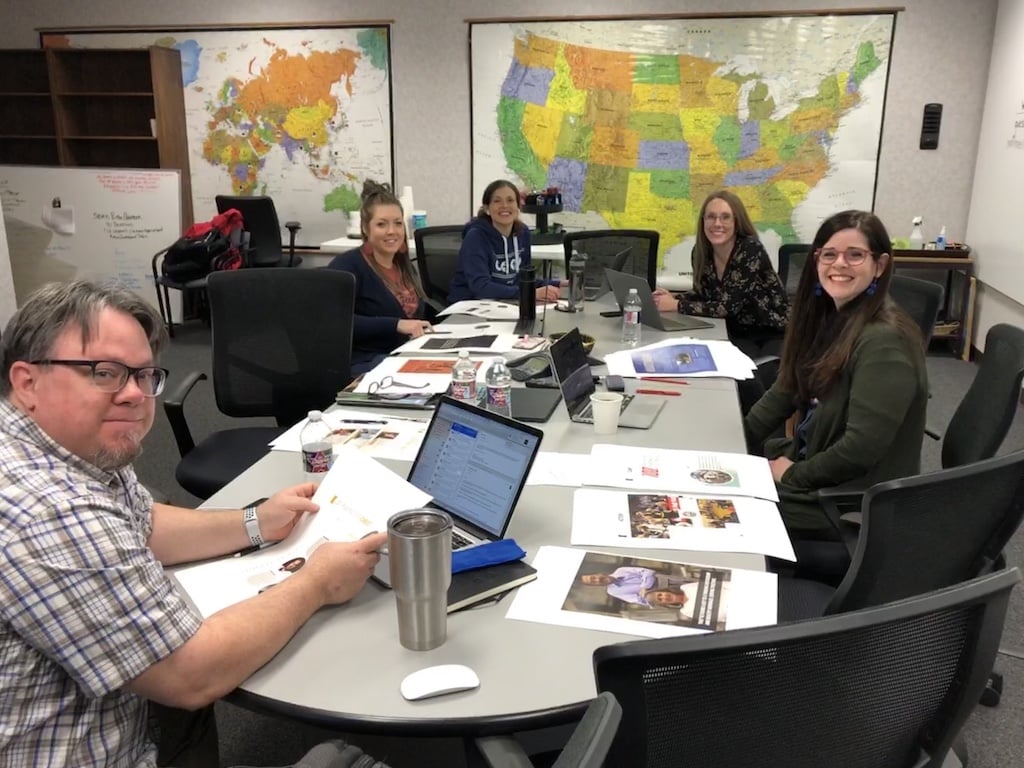 The season that hasn't ended
What happened last March spring-boarded us all into a rhythm that continues on today. The calendar has continued turning and Mother Nature's seasons have continued changing, but the "stay home" insistence that launched in March is still around. We're all still talking about quarantine. 
If you would have told me we'd still be fighting Covid-19 during Thanksgiving and Christmas last spring, and to be ready for it to continue into 2021, I don't know if I would have believed you. If you would have told me I'd face a hospitalization this summer, Mikey would contract the virus a month after that, and that my grandpa would pass away from Covid-19 just a few days after Thanksgiving, I would have likely said, "I can't do it. Let's stop right there."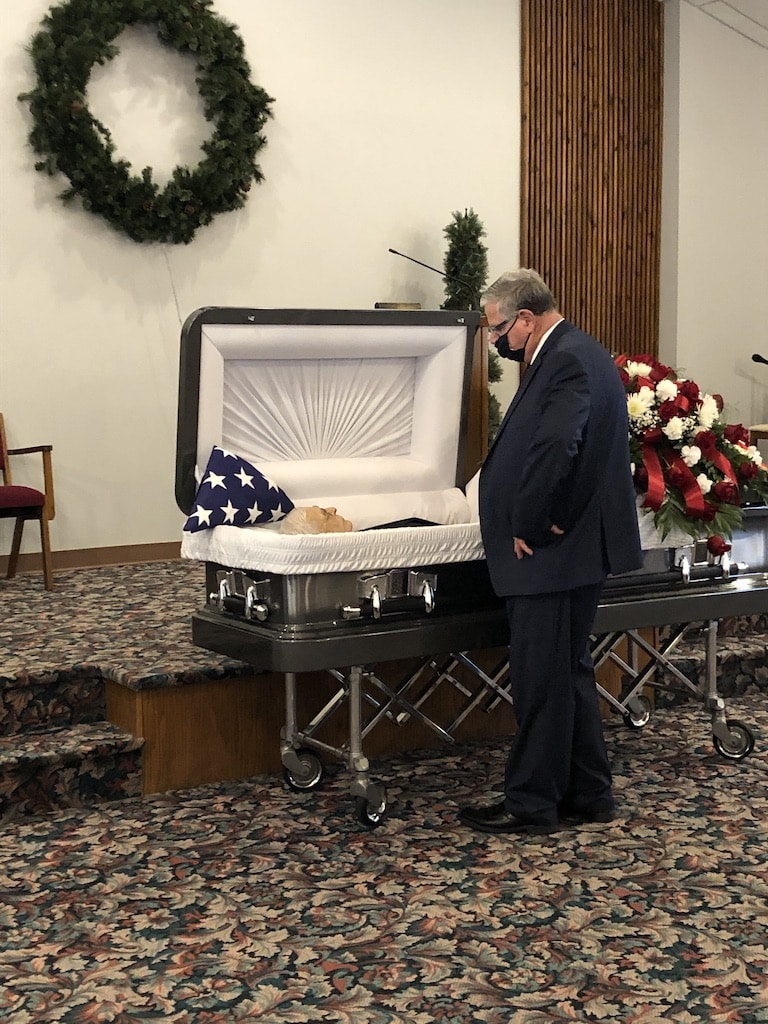 Around Memorial Day, a black man named George Floyd was murdered in a Minneapolis street while a teenager captured it on her cell phone, and once the video posted, it ignited protests for justice and some of the most challenging conversations our family has faced about race to-date.
I'm a planner, but it's probably best I didn't know to plan on these things, and the many others that have stretched us and nearly broken our hearts, this year. I wouldn't have believed 2020 was worth investing in.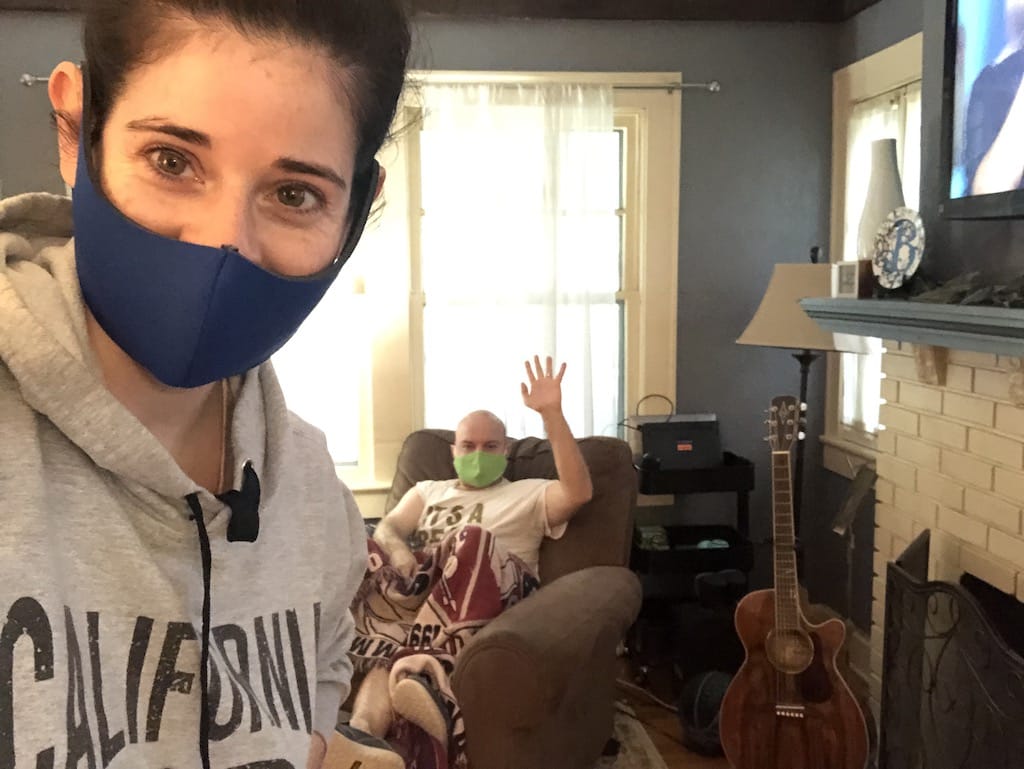 The good
I probably sound a little dark and down, and I'll be honest that the losses of this year have caused me to struggle, but I'd be remiss to not acknowledge the good things of the year. I do believe light shines brightest in the darkness, and when I look back on 2020, that's my prayer: it will be shinier than I remember, much shinier than it feels right now.
In one of my favorite messages I watched on YouTube this year (a widely accepted way of going to church now), the pastor said, "Gratitude is a strategy." It's put me on a path to close out these last few days of 2020 in search of what I'm thankful for and what, despite a change of plans, I invested in.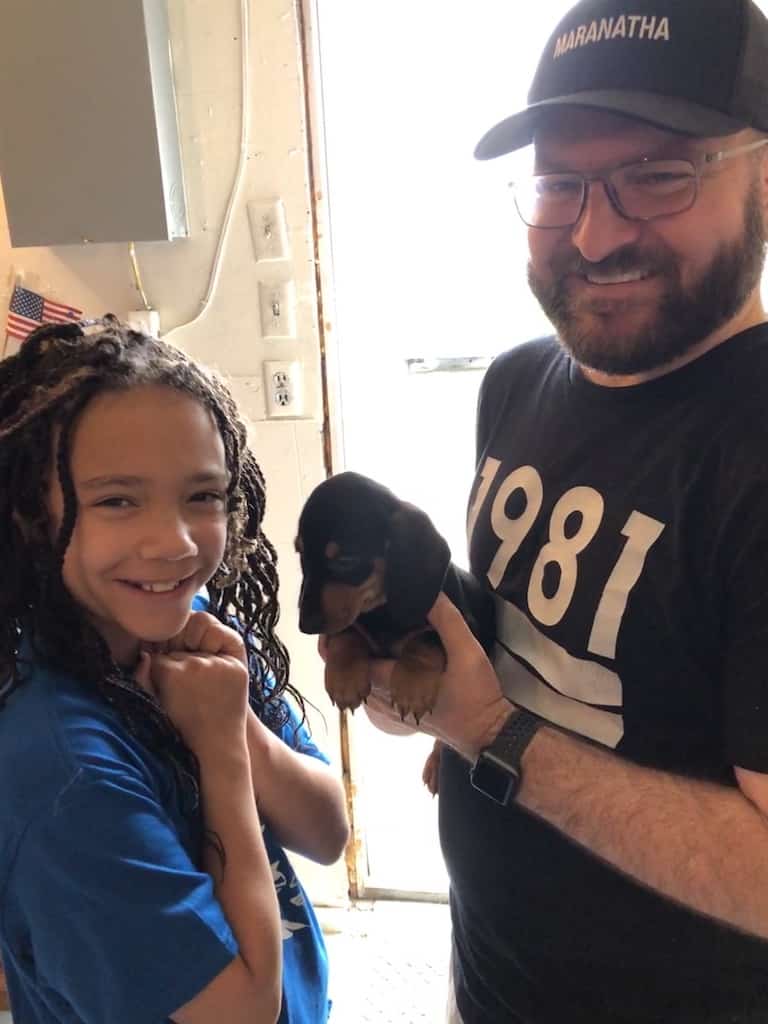 Staying Connected
I have a long list of things to be grateful for and I've begun journaling them. Things like decluttering the house and Zooming with others to stay connected are on there, as well as unique leadership opportunities and projects for work that only came about because of the pandemic.
To celebrate our 15th wedding anniversary, we hosted a "wedding party reunion," something that was only possible because we did it virtually. Our home church model we were already doing prior to 2020 proved to be a blessing, as the way we did church kept on going for the most part. Beautiful weather led us to see many family members, and meet a few new ones, throughout the year. Oh, and we got an adorable puppy named Chef that I can't stop gushing over.
Passion
Although nothing about the unjust deaths of Black people is OK, I've learned more about anti-racism and become even more passionate about fighting systemic racism and health equity. And while it's not been easy (especially with both Mikey and me working from home now), I've not missed many moments of a pivotal time in my tween daughter's life thanks to virtual schooling. I'm watching her become a beautiful, young woman who is proud of being mixed.
It's a blessing to be around for all of this... watching her develop and come into her own. Speaking of blooming and growing, my gardening game was also turned up a notch this year. I found growing our own food and flowers to be very healing.
Book
Despite the setbacks and change of plans, my book, Blush, is now in the world. A virtual launch party became a highlight of my life. Although launching the book didn't happen how I'd initially hoped, I have continued to find joy as people read it and connect with my story.
A few weeks ago, a 16-year-old girl reached out to me on Instagram because she was seeing blood in her stool and she was scared to tell her parents. I encouraged her to avoid making my mistake and to not keep quiet. She reminded me of why I wrote the book and continue to share my story, which has since been shared by several podcasts and media outlets including the Today Show.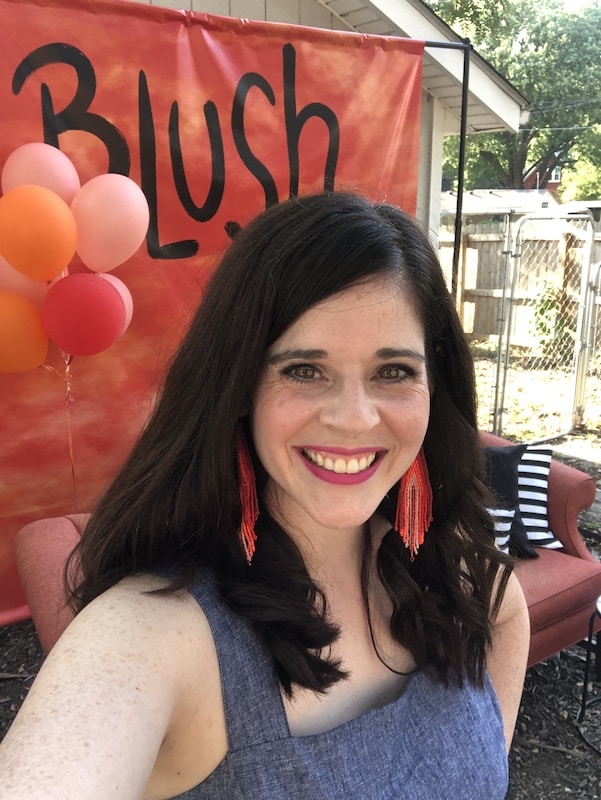 My friend Jill, who continues to fight colon cancer during Covid, often reminds me to find the good. Just when I want to count my woes and complain, I think about her strength, and the strength of the patients and medical professionals who have kept going during this really challenging year.
They carry a strength that's only forged through fire, a strength that comes from investing in, not running from, the trials. This is a strength that was placed inside of me a long time ago, but one that took 2020 to bring out.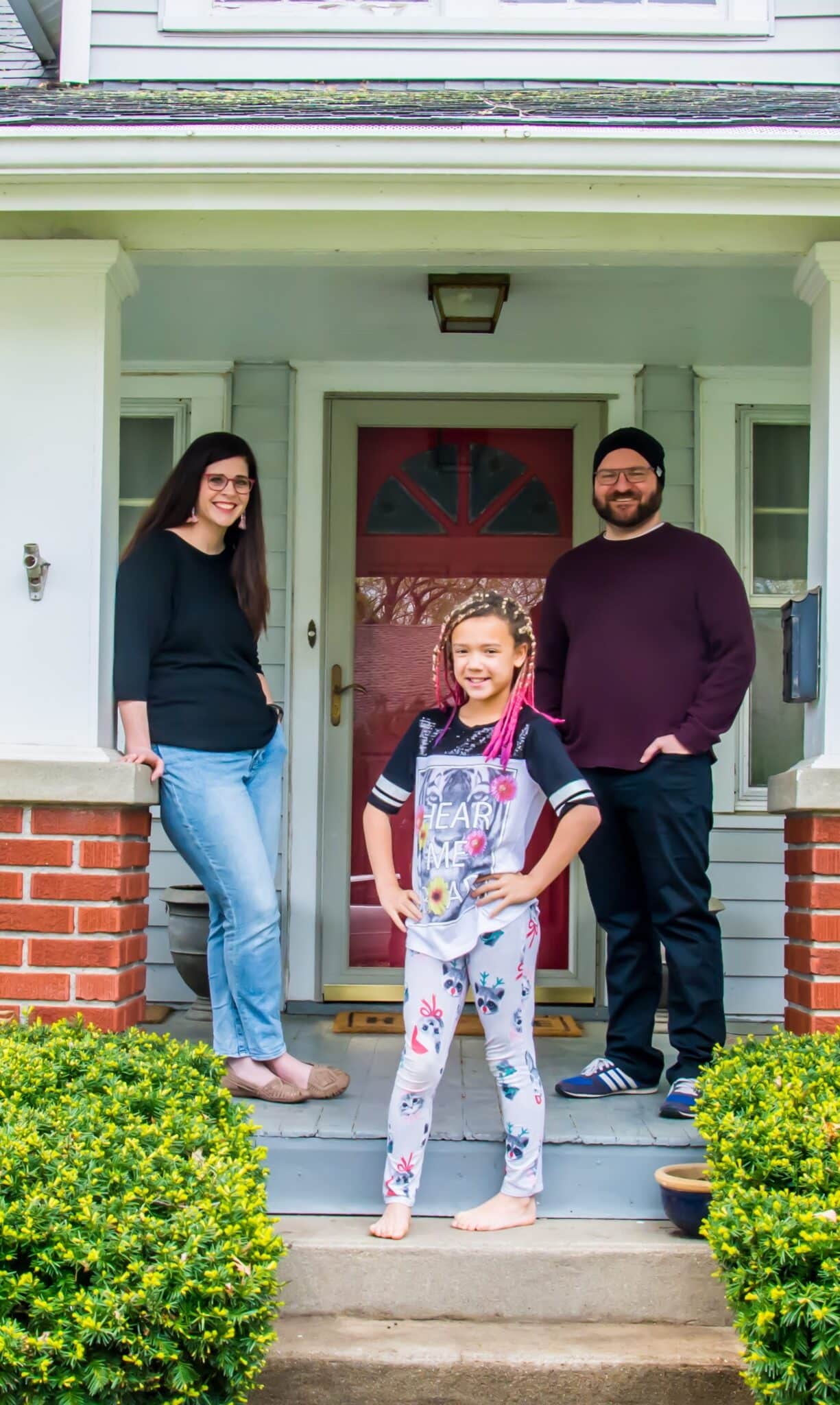 A new year
Because January 1 is coming soon, I can't help but ask myself, "What are my goals and plans for the upcoming year?" Although I am a little shell-shocked from 2020 when it comes to making plans, I can't help myself. I'm an enneagram 1. And, despite this year's setbacks, I still have a lot of hope.
For starters, Jesus continues to be Good News and 2020 hasn't changed that. (In fact, I believe His message will be even more attractive to those who are hurting.) Also, I can't not hope after living (what will be 20 years in January!) as a cancer survivor. If a life of survivorship has taught me anything, it's to both make a plan and be ready for it to change.
What I hope 2021 contains, I'm not sure yet. But what I do know is that 2020 was indeed my year to invest. It didn't look like how I'd planned—weekly date nights, vacations and retirement funds. But instead, it looked like investing in my home and those who came in and out. I invested in my relationships, even when they went virtual. I invested in my heart, even though it often broke. And, I invested in a bulk package of Charmin Ultra Soft toilet paper, something I will always have a few roles of stowed away in the basement from now on.