Today I'm sharing one of Mae's favorite recipes—homemade whole wheat pancakes. It's funny because I bought a pancake mix a few weeks ago for mornings I'm short on time, but she disliked it so much, she now asks for these weekly.
I shouldn't complain though, out of all of the pancake recipes I've tried on her (quite a few!) these easy, whole wheat pancakes are her favorites. Enjoy!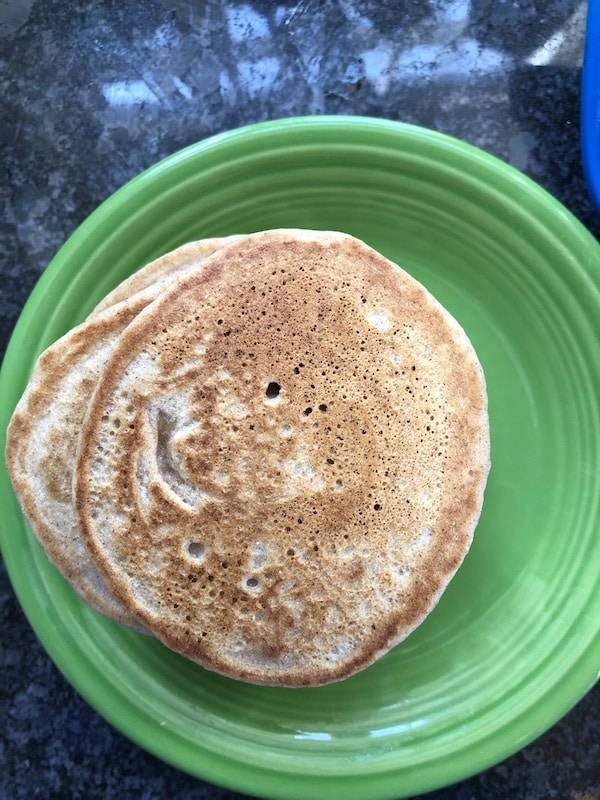 Get the recipe
Source: Easy Delicious Whole Wheat Pancakes Recipe by Inspired Taste
Ingredients
3/4 cup whole wheat flour
3/4 cup (100 grams) all-purpose flour
2 tablespoons sugar
1/2 teaspoon ground cinnamon
1 tablespoon baking powder
1/2 teaspoon salt
1 1/4 to 1 1/2 cups milk, dairy or non-dairy (I use 1 1/2 of almond milk)
1 large egg
4 tablespoons unsalted butter, melted, plus more for the skillet or substitute coconut oil
1 1/2 teaspoons vanilla extract
Scooping 1/4 cup batter yields around 12 pancakes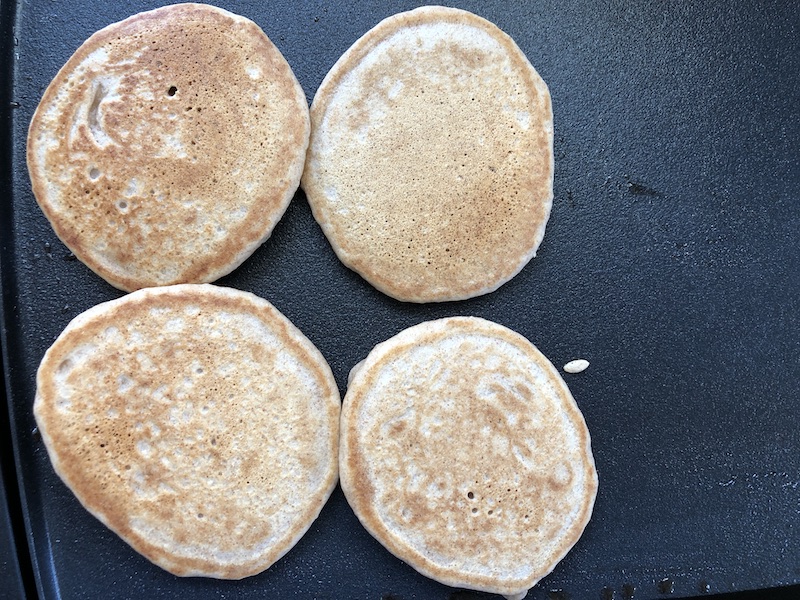 Why these pancakes?
I'll be honest, it's hard to make an amazing pancake. I've tried a lot of recipes with several flours. All-purpose. Cake flour. I think Mae likes these the best because of the whole wheat flour's nuttiness, as well as the cinnamon. They've got a generally sweeter flavor to them, yet not too sweet, so you don't need as much syrup.
Step-by-step guide by Inspired Taste
These pancakes are pretty easy, but the recipe creators even made a video to show you how to make these step by step! Enjoy!