Few things are better than an easy no bake cookie. These cookies are fast. Yummy. Delicious. If you make them, warning, it's tough to eat only one.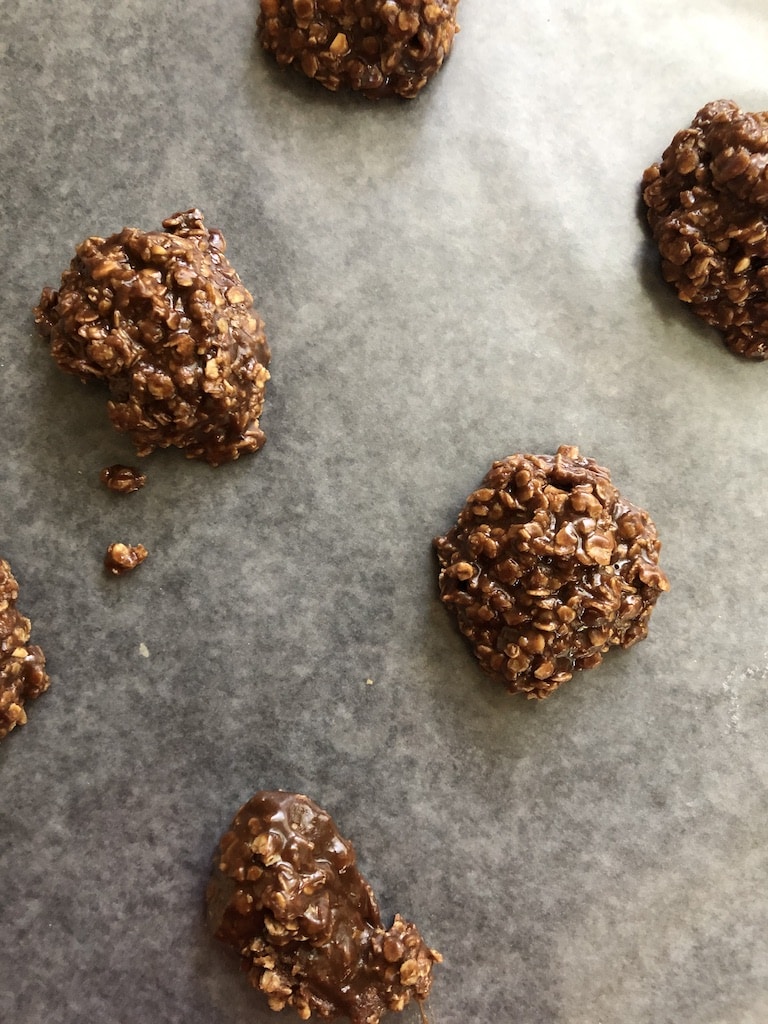 Get the recipe
This recipe came courtesy of my friend Emily who made these all throughout college and gave me this recipe during a bridal shower years ago.
Ingredients & Instructions
1 c. white sugar
1 c. brown sugar 
1 stick butter
1/4 c. cocoa
1/2 c. milk
Bring to a rolling boil for one minute. Remove from stove and add:
1/2 c. peanut butter
1 t. vanilla
3 c. uncooked oatmeal
Stir together & drop onto wax paper so they cool.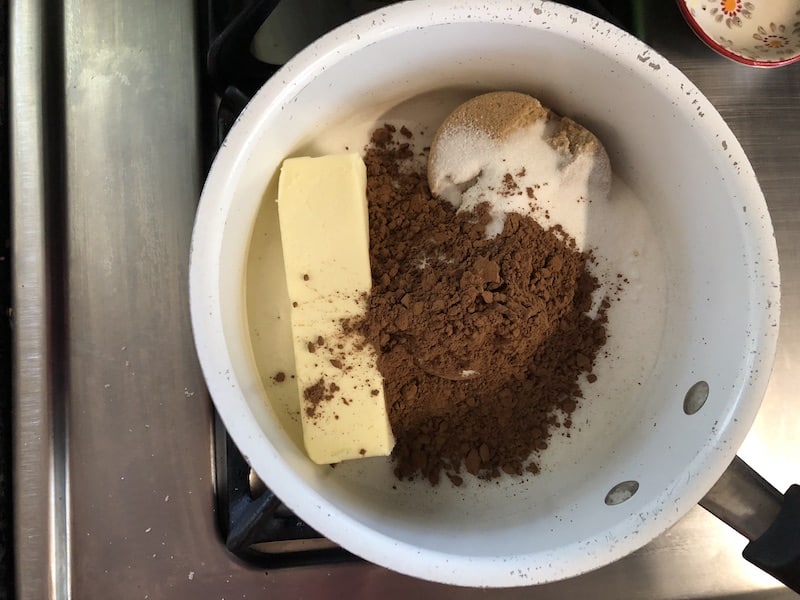 No Bake Cookie Tips
These are pretty no-fail, however here are a few tips:
You can make them whatever size you like. I've found that a lot of people like big no bake cookies. I often use a cookie scoop so they're a consistent size.
Give them time to cool. Putting them in the fridge won't help, they may get a little sticky.
Make sure to cool them on parchment paper or wax paper. Also, have this ready before you start making the cookies since you'll need to act fast once you mix the coats and chocolate.
If you don't have brown sugar or white sugar, you could use one or the other. 
This recipe can easily be doubled and tripled.