These no-bake cookies are fast. Yummy. Easy. Did I mention delicious?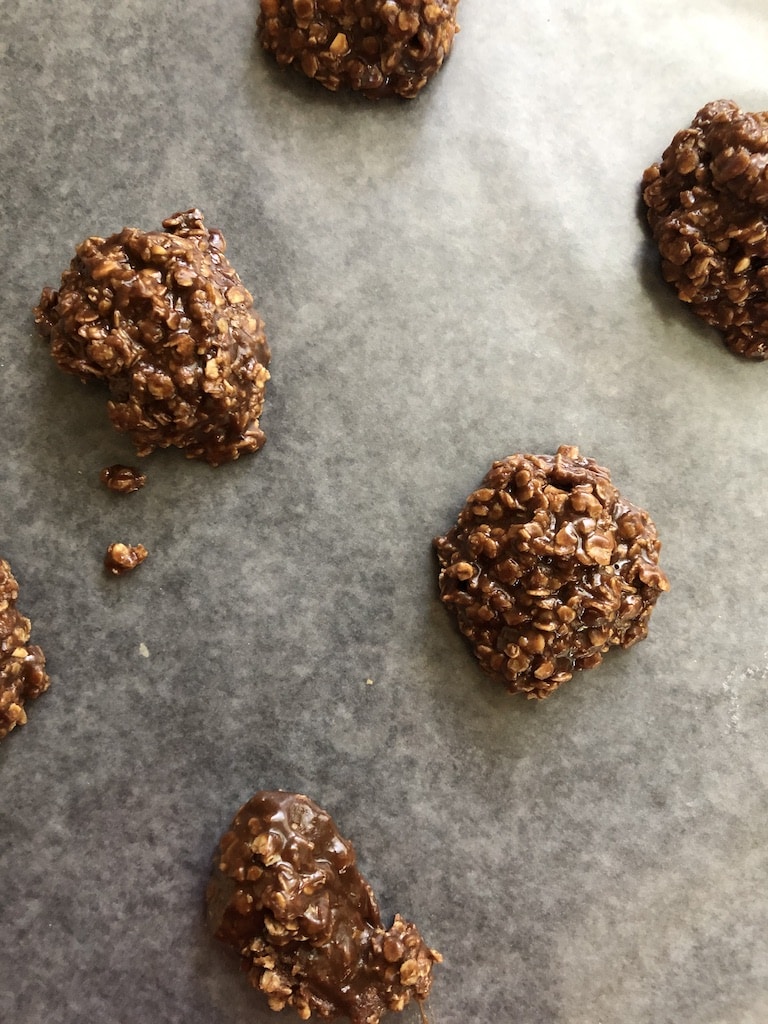 Get the recipe
This recipe came courtesy of my friend Emily who made these all throughout college and gave me this recipe during a bridal shower years ago
Ingredients & Instructions
1 c. white sugar
1 c. brown sugar 
1 stick butter
1/4 c. cocoa
1/2 c. milk
Bring to a rolling boil for one minute. Remove from stove and add:
1/2 c. peanut butter
1 t. vanilla
3 c. uncooked oatmeal
Stir together & drop onto wax paper so they cool.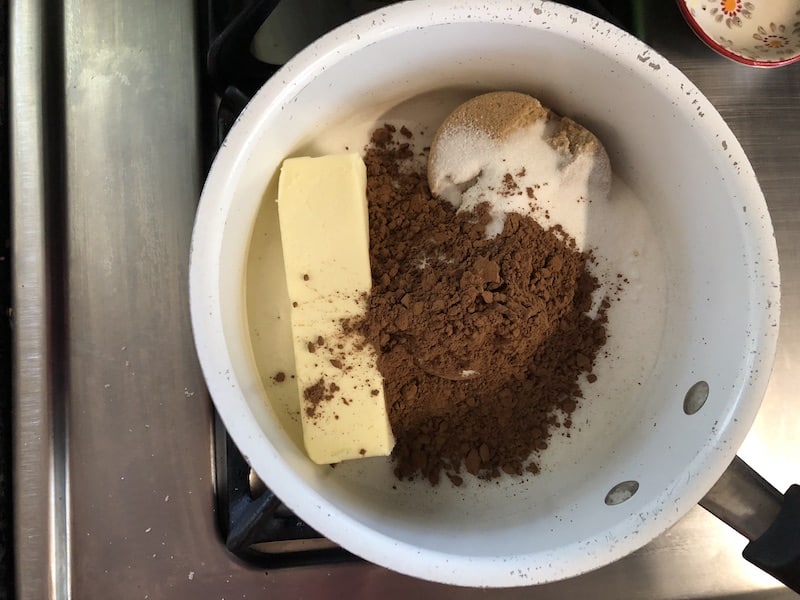 Tips and Notes
Here's a few things I've learned about this recipe:
You can use all white or all brown sugar if you don't want to do half and half. I've found that using all white sugar dries out the cookies and they don't keep as well. 
You can choose the size of cookie- as small as teaspoon drops or as large as 1-2 tablespoon drops. Up to you! 
Using a cookie scoop can help keep them all the same size. I've used my 1 T. cookie scoop and it makes about 2 1/2 dozen. 
I've used both rolled oats and quick oats, both turn out fine. Depends on the texture and taste you prefer (rolled oats is a little more grainy).
You can use creamy or crunchy peanut butter, both work! 
If you don't have wax paper, you can use parchment paper.
Set out the paper before you start because you'll want to drop the cookies quickly after you get everything mixed in the saucepan.
After you drop the cookies, soak the pain in soapy water (It's a pain to clean if you don't.)
This truly is an easy recipe with lots of adaptations! Enjoy!
More from B's Kitchen
I'm always testing and trying out new baked goods, get more of my hand-picked favorite recipes.
GET ALL THE STORIES
Stay in the loop and get notified about Danielle's latest blogs and projects.